Microsoft Cortana Canceled in 2023?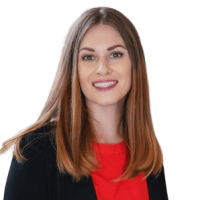 Named after the AI character from Microsoft's leading game series Halo, Cortana is Microsoft's answer to a digital assistant. Cortana was originally launched for the Windows Phone 8.1 in 2014 and featured in other Windows devices and operating systems. The virtual assistant reacts to text and voice prompts, using Microsoft Bing to perform various tasks, including answering questions, showing the weather, and reminding users of upcoming meetings. The intelligent virtual assistant responds to natural speech from user prompts such as "Hey Cortana, when is my next meeting?"
Cortana is Microsoft's answer to Apple's Siri or Amazon's Alexa. In fact, many of the tasks performed by these virtual assistants are similar. Although Cortana was a one-time direct competitor of other voice assistants, Microsoft has added and removed features to the point where they are no longer in direct competition. But even this could not save Cortana from the jaws of other virtual assistants and tech software. Recent reports confirm that Cortana will not be supported on Windows 10 and 11 from late 2023 onwards, with Microsoft focusing instead on developing AI tools.
The demise of voice assistant technology 
Tech news followers will probably be aware of recent cuts in the tech world, and voice assistant services are no different. A 2022 public team update from Amazon's Senior Vice President of Devices and Services, Dave Limp, confirmed the consolidation of teams and programs due to ongoing uncertain economic conditions. One of the teams hit hardest by the cuts was the Alexa Voice Assistant unit, after failing to fulfill financial expectations and performing at an annual loss of USD 5 billion.
After the initial buzz of voice assistant technology, Amazon found that most Alexa users became reliant on just a few voice prompts, meaning that adding new features would be unlikely to regain popularity. Although Alexa received around a billion interactions per week by year four of its introduction, Amazon cannot monetize prompts for weather updates or music requests. Amazon tried to partner with other companies to maintain popularity and increase profits, allowing users to use Alexa to call an Uber or order food from Domino's Pizza. However, this was unsuccessful and the Alexa team cited a lack of use from users, especially as users became increasingly cautious of privacy and were skeptical of trusting Alexa to purchase items. 
The big shift: from Cortana to Copilot  
Microsoft's transition from Cortana to Copilot has been in the works for some time. Cortana never quite lived up to the expectation as a ​​renowned competitor of Alexa or Siri, and Microsoft has been on the fence about how to handle it. In 2019, Microsoft announced it would be offering Cortana as a separate app and decoupling it from the search function, and it was no longer enabled by default in Windows 11 devices. In 2021, the company began to phase out its plans for the voice assistant before discontinuing its Android and iOS apps entirely. Microsoft even removed Cortana from its manufacturers' devices like smart speakers, confirming the rift.   
Enter Copilot. Available for preview in June 2023, Windows Copilot is a user-friendly virtual assistant feature always available to answer questions, rewrite content, and even find flights and accommodation. Copilot offers centralized AI assistance, saving users time and energy by summarizing long emails, deleting unwanted emails in seconds, and performing repetitive tasks. Moreover, Microsoft 365 Copilot integrates with other Microsoft apps such as Excel, PowerPoint, Outlook, and Teams, enhancing productivity across all areas of the virtual workplace.
Why will Copilot succeed Cortana? 
With Copilot, Microsoft is making AI technology the core of Windows devices. Copilot will function as a built-in AI chat interface, assisting users in all aspects of personal and business life. In addition to answering questions, the intelligent software will offer tech support for PC devices. ​​Helping users manage their calendar and schedule, find time to arrange meetings, make lists, and do calculations, Microsoft Copilot features generative AI meaning it will become increasingly intelligent over time, enhancing its functionality.
Experts speculate that Microsoft is hoping to replace Cortana with Copilot, offering an integrated across-the-board AI software as opposed to a voice-activated assistant. Although Cortana offered useful, even cutting-edge technology, its limitations have ultimately led to its demise, giving Copilot a chance to shine.  
​​​How can I access Microsoft Copilot? 
Accessing Microsoft Copilot is simple. After signing into a school or work account, users can then simply click the Windows Copilot button on the taskbar to activate the user-friendly software. The Windows Copilot sidebar is fully integrated into the user experience, staying open while users flick through applications and software. Simply put, users do not have to scramble to open Copilot every time they wish to use it — the savvy software sits ready and waiting. 
Conclusion
Tech layoffs are a sign of the times, and Microsoft Cortana seems to be another victim of volatile economic conditions, along with Amazon's Alexa. After a rocky relationship with Cortana, Microsoft embraced AI and started afresh with Copilot. Cortana served its purpose as a voice-activated virtual assistant but could not compete with players like Alexa and Siri, which have become household names since their inception. As Cortana's time runs out, experts expect it to be replaced by Microsoft's latest brainchild: Microsoft Copilot. An outstanding AI-powered feature supported across all Microsoft 365 apps, Microsoft Copilot boosts productivity in the workplace and provides answers to simple and complex questions. The software is more than a personal assistant — it is an intelligent tool that uses generative AI to become smarter and more effective. Visit the Microsoft website for more news about Microsoft Cortana and other plugin launches throughout 2023 and beyond.
Jeni is a translator and writer based in Taiwan. She is passionate about business development and loves helping companies enter international markets. She is fluent in English, German, and Mandarin Chinese, and combines these with her industry experience to provide practical market entry solutions.
Stay Up to Date
Get the latest news by subscribing to Acer Corner in Google News.