Addressing IT Challenges in Education: Streamlined Deployment and Cybersecurity for Schools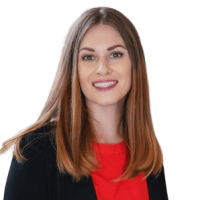 In 2022, at least 44 US-based colleges and 45 school districts representing 1,981 schools were victims of ransomware attacks. However, the real number of attacks is likely much higher as many go unreported. One of the most well-known attacks was on the Los Angeles School District's systems, in which a renowned ransomware group stole around 500 gigabytes of personal data such as invoices and tax forms. Around 250,000 sensitive documents ended up on the dark web, an anonymous and concealed portion of the internet often used for illegal transactions.
Ransomware attacks are just some of the challenges faced by school IT administrators. They face a daily battle between allowing teachers and students freedom to surf the web for educational purposes and protecting them against the darker side of web use. As children are vulnerable to online predators and cyberbullying, student data privacy is a huge concern for IT administrators. This article will consider other cybersecurity challenges schools face and offer effective solutions to boost data security.
The challenges faced by IT administrators
School IT administrators face a unique set of challenges and are responsible for the digital security of the entire school. With cybercriminals and data breaches becoming increasingly sophisticated, cybersecurity in schools is a crucial focal point to protect both teachers and students. Here are some challenges school IT administrators face daily. 
1) Protecting against malware and other threats
Schools process sensitive information every day. Aside from teachers' personal data, such as tax forms and payment details, schools also handle student data that could compromise student safety if leaked. As such, schools often find themselves victims of cybercrime. Alongside getting their hands on sensitive information, cybercriminals may disrupt internal systems and operations. To maintain the safety of students, teachers, and schools, IT administrators must find ways to protect devices against malware and other threats.
2) Ensuring safe internet access
The internet is now part of everyday life, and young learners require access to online materials and educational technology. Tech-savvy students can usually navigate computer systems by themselves, meaning IT administrators have an ever bigger duty to protect students from stumbling upon inappropriate web content. Teachers also use the internet for research, to create lesson plans, and to plan class activities. As such, IT administrators must juggle the needs of students and teachers while finding the best ways to keep them safe online.
3) Keeping devices up-to-date
Devices can only provide the highest levels of protection if they are regularly updated. Going weeks or months without scanning a computer for updates can leave users vulnerable to data leaks or hacks — with detrimental consequences. IT administrators are responsible for keeping devices up-to-date with the latest security patches and updates. Although this may be a time-consuming task, it is undoubtedly worthwhile. With more and more schools engaging in flipped learning or online classes, where students are expected to conduct the majority of their schoolwork online at home, IT administrators must keep on top of security updates to protect the school's overall well-being.
4) Managing a large number of devices
Nowadays, IT classes or computer-based lessons have become the norm. As such, schools must provide computer systems or laptops for schooling. This adds up quickly, and IT administrators could wind up being responsible for hundreds or even thousands of devices for teachers and students. IT administrators must find ways to deploy and secure these devices quickly and efficiently to avoid data leaks or unsafe connections. This is a daunting task for IT administrators, as computers may be spread across multiple locations or operated by different user groups.
5) Preventing unauthorized access
We are taught from a young age to exercise caution when opening the door to strangers. The same applies to computer systems. IT administrators must ensure that only authorized users can access school devices and data, closing the metaphorical door to other unwanted parties. Administrators should find ways to identify gaps in security, as this can leave school systems susceptible to data leaks. This may be challenging, especially with so many devices and levels of authorization to consider. However, IT administrators must cover all bases and find the best security methods for their systems. 
6) Monitoring device usage
Schools should implement clear policies to outline the proper usage of public devices and to maintain the safety of teachers and students. IT administrators must be able to monitor device usage to ensure that users are correctly adhering to school policies, and offer advice or penalties to those who break the rules. As IT administrators manage multiple devices across different locations, it may be challenging to monitor the usage habits of each particular user. However, doing so is crucial for the safety of all users. IT administrators can monitor trends and user accounts to keep abreast of search history, device updates, and other online etiquette.
The Solutions
IT administrators are no strangers to challenges, especially with the increase in online-based classes and remote learning. School computers are treasure troves of sensitive data, and cybercriminals are sophisticated enough to take advantage of device vulnerabilities. Being responsible for the safety of hundreds or thousands of devices is an overwhelming task, but luckily there are tools and software to help. Here are some of the best ways to safeguard students, teachers, and schools from cyber threats. 
1) Watertight antivirus
Antivirus software can identify and block harmful viruses or ransomware before it wreaks havoc on devices or entire systems. Microsoft Defender Antivirus is one of the most important tools in an IT administrator's arsenal. Its built-in threat protection for Windows 11 devices detects and blocks harmful malware, giving users peace of mind when browsing the web. Microsoft Defender Antivirus is seamlessly integrated into Windows operating systems and does not require additional software. Moreover, real-time scanning and automatic updates keep devices safe without additional effort from the user.
Microsoft Defender Antivirus also provides cloud-based protection, using the power of the cloud to identify and analyze potential threats and provide immediate protection. It scans for new and emerging threats to ensure that devices are always safe from even the most sophisticated attacks. 
2) Browser defense
Antivirus software alerts internet users about harmful web links or online content and protects against phishing attempts. Microsoft Defender SmartScreen for Windows 11 protects young learners from unsafe web content by looking for indications of suspicious behavior and displaying a warning before users visit potentially dangerous websites. This reduces the risk of users falling victim to phishing attacks or unknowingly downloading malicious software. 
Microsoft Defender SmartScreen also protects them against downloading harmful files that can leak malware onto an entire system. It achieves this by checking file downloads against a list of malicious software sites and programs and warning users of potential harm. Microsoft Defender SmartScreen works in the background, keeping users of all ages safe from the dangers of the online world. It is particularly beneficial for young users that are less risk-aware and therefore susceptible to harm.
3) Cloud-based security
Many device users enjoy the convenience of cloud-based computing but are unaware of the risks involved in uploading sensitive information. Filled with files and data, the cloud is simply a cybercriminal's paradise. Intune for Education is a cloud-based service from Windows that allows schools to manage devices, apps, and settings from a single device. The software integrates with Microsoft Antivirus and Defender SmartScreen to protect against malware and threats. With Intune for Education, IT Administrators can deploy software, configure settings, and monitor the health of a device to ensure they are running smoothly. Moreover, helpful management functions control who can see particular files, helping secure data privacy for students and teachers. 
Intune for Education provides encryption and a remote wipe function for enhanced security. Data encryption makes files unreadable for unauthorized users and requires a specific key to decrypt information. Furthermore, devices that are lost or stolen have an added layer of protection, as users can erase all data using the remote wipe feature.  
4) Identity protection
Identity theft is a serious concern for web users worldwide. In 2023 alone, the US Federal Trade Commission (FTC) received over 1.4 million complaints of identity theft, which has almost tripled over the past decade. Moreover, US-based estimates show that one person falls victim to identity theft every 22 seconds, highlighting the frequency of this malicious and harmful behavior. 
Azure Activity Directory (Azure AD) is a cloud-based identity and access management service for Windows 11 devices and lets organizations manage access to external resources like Microsoft 365, the Azure portal, and other Software as a Service (SaaS) applications. It also provides a single sign-on (SSO) function for users, meaning that they can access multiple applications with only one password. With this, users no longer have to remember numerous passwords for different accounts by writing them down or saving them into unsecured documents, thus reducing the risk of password theft. 
Benefits of an integrated approach
IT administrators are responsible for the safety of hundreds of young learners and teachers. As such, they must implement top security measures to keep everyone safe. Although the internet has always been a vast pool of user information, the recent switch to online classes, meetings, and working or studying from home means that users are more vulnerable to data leaks than ever. Using an integrated approach, IT administrators can ensure that users are protected with the most up-to-date software — even if they do not know it. Using a combination of Microsoft Defender, Intune for Education, and Azure Active Directory, users are safeguarded against potentially harmful web content, phishing attempts, and identity theft. Cybercriminals are increasingly sophisticated, and that means everyday users must be, too.
Acer and Windows: comprehensive device management
Acer devices seamlessly integrate with Windows-based solutions for a comprehensive approach to security and device management. This lets users benefit from the features of outstanding Acer devices while knowing they are protected from malicious software and content.
The B and P series of Acer TravelMate laptops are for students and teachers, respectively, and are equipped with Windows Autopilot for advanced levels of security. Windows Autopilot is a collection of technologies used to initiate and pre-configure new devices while preparing them for productive use. This simplifies the process of deploying new devices and automates many of the manual set-up requirements, and significantly helps IT administrators who are responsible for hundreds or thousands of devices. 
Moreover, the P-series are Secured-Core PCs, offering advanced security protection for users that handle particularly sensitive information. These devices are protected against sophisticated attacks by including hardware security features that safeguard user credentials and other data. 
Additional features of the Acer TravelMate P4 16
With a large 16-inch screen, the Acer TravelMate P4 16 facilitates the use of Azure Active Directory and Microsoft Intune for Education for IT Administrators. Large screens, like 16-inch screens, enhance user productivity and allow admin staff to open multiple windows at once, making it easier to multitask across applications. Moreover, large screens can display more information and reduce the amount of scrolling required by increasing visibility. IT administrators can easily locate the information they require without having to scroll or search through pages of data. Large screens also display bigger text and images, thus reducing eye strain and increasing user comfort.
TravelMate B and P series laptops have been put through intense durability tests required for the military-standard MIL-STD 810H certification, including drops, shocks, and vibrations. As such, these laptops are well-equipped to handle any hiccups that may appear throughout the school day.
Conclusion
IT administrators face a set of unique challenges that are exasperated by being responsible for the safety of hundreds of students and teachers. They must find ways to improve cybersecurity to prevent data leaks and protect potentially vulnerable young learners. Moreover, they must utilize strategic computer deployment methods to ease the computer set-up process for multiple devices and consistently ensure compliance with ever-changing data protection regulations. IT administrators are tasked with creating a safer and more efficient digital environment, and should educate users on the importance of online security and the risks involved when using computer systems. Windows devices go hand-in-hand with data security and are the perfect addition to school IT departments. Software such as Microsoft Defender Antivirus and SmartScreen, Intune for Education, and Azure Active Directory all have a part to play in providing the ultimate protection for users. Moreover, Acer devices offer outstanding features like a large display to ensure the physical well-being of staff and students.
Jeni is a translator and writer based in Taiwan. She is passionate about business development and loves helping companies enter international markets. She is fluent in English, German, and Mandarin Chinese, and combines these with her industry experience to provide practical market entry solutions.
Stay Up to Date
Get the latest news by subscribing to Acer Corner in Google News.