How Phantom Liberty Will Change Cyberpunk 2077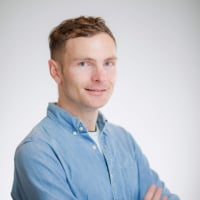 Phantom Liberty, the highly anticipated expansion to Cyberpunk 2077, is slated for release later this year. The expansion will bring a whole new storyline to the game and is being released alongside an update that will revamp the entire game experience, with changes for the better across almost all game elements and features. The expansion, which releases on September 26, 2023, will feature a brand-new storyline involving the president of the New United States of America (NUSA), a dangerous new subdistrict called Dogtown, and exciting new characters, including Songbird and Idris Elba's Solomon Reed, giving players plenty to do in Night City.
What is Cyberpunk 2077?
Based on the popular 1998 tabletop RPG series of the same name, Cyberpunk 2077 is an open-world, first-person action-adventure role-playing video game set in the dystopian metropolis of Night City. Following an economic collapse sometime during the early twenty-first century, the New United States is forced to rely on large corporations to survive. These corporations deal in a wide range of areas, such as weapons, robotics, cybernetics, pharmaceuticals, communications, and biotechnology; many of these companies operate above the law. The game follows the story of V—a hired gun on the rise in Night City, the most violent and dangerous metropolis of the corporate-ruled future.
The player character V can acquire skills in hacking and machinery with options for melee and ranged combat. V's voice, face, hairstyle, body type and modifications, background, and clothing are all customizable. In the game, V struggles with a mysterious cybernetic implant that threatens to overwrite his or her body with the personality and memories of a deceased celebrity called Johnny Silverhand (portrayed by Keanu Reeves) who is only perceived by V; the two must work together to be separated and save V's life. Following the character creation menu, Cyberpunk 2077 begins by offering the player one of three different life paths to choose for V. These not only flesh out his or her backstory but also start the game in one of three different locations. All life paths involve V doing business in Night City and discovering the existence of ​​a chip that contains the soul of Johnny Silverhand.
Cyberpunk 2077 was released to great fanfare in December 2020 for PC, Xbox One and Series X|S, and PlayStation 4 and 5. The game received initial complaints of laggy and buggy performance, with Sony pulling the game from the PlayStation store two weeks after its release. The game was added back to the PlayStation store six months later with much-needed bug fixes, and it received a major patch in February 2022 containing a large number of gameplay improvements, quest and gameplay fixes, and several free DLCs. The Phantom Liberty update will be the biggest update the game has seen in the eighteen months since that patch was released.
An anime series based on the game, Cyberpunk: Edgerunners, premiered on Netflix in September 2022. The series was animated by Japanese Studio Trigger under the supervision of development studio CD Projekt, and was so popular that it boosted sales of the video game by both new and existing players.
Who is CD Projekt Red?
Cyberpunk 2077 is a product of CD Projekt RED, a Polish video game publisher and developer. CD Projekt RED was founded in February 2002 as a development studio subdivision of CD Projekt and is the creator of the widely acclaimed video game series The Witcher. The studio is headquartered in Warsaw and has offices in the United States, Canada, South Korea, and China and currently has more than 1000 employees.
The only games released by CD Projekt Red thus far are those in The Witcher series, which have sold more than 75 million copies, and Cyberpunk 2077, which has sold more than 20 million copies. For these games, both of which are nonlinear role-playing video games, the studio developed their own game engine called REDengine. Notably, Phantom Liberty will be the last game produced on REDengine, with the company switching to the third-party Unreal Engine 5 for upcoming projects. The decision to change the game engine came down to Unreal Engine 5's new focus on open world game design rather than the linear games which earlier iterations of Unreal saw the most success with.
CD Projekt Red is currently working on a new Witcher trilogy, a remake of Witcher 1, a Cyberpunk 2077 sequel, and a new standalone title separate from the Witcher and Cyberpunk intellectual properties known only in its current conceptual phase as Project Hadar.
Storyline of the new Cyberpunk 2077 DLC 
Here are all the details released so far about the upcoming Cyberpunk 2077 Phantom Liberty DLC.
The expansion sees the return of V and takes the story to Dogtown, a walled-off combat zone in a former suburb and subdistrict of Night City that lies south of the city proper. Intended as a vacation resort for the ultra-wealthy, the suburb in which Dogtown is located was left unfinished when the NUSA threatened to invade the autonomous Night City from the south. Abandoned and derelict, the area became overrun by criminal activity, poverty, and violence. ​​Phantom Liberty will explore the wider story around Dogtown, the Free States, and the NUSA. 
In Phantom Liberty, V changes from a mercenary for hire into a secret agent working for the government. Rosalind Myers, the President of the NUSA, had her orbital shuttle shot down over Night City's deadliest district, Dogtown, and V is the only one who can help her. Granted, V will be helped by two new characters: Songbird, an accomplished netrunner and President Myers' right hand, and Solomon Reed, a veteran agent of the Federal Investigation Agency who is portrayed by Idris Elba. And of course, V's old "friend" Silverhand will always be there for emotional support. Like in Cyberpunk 2077 proper, players will be tasked with difficult choices that alter the outcomes in the game—whether V sides with Reed or Silverhand will be in the hands of players.
What new things are being added to the game?
Vehicle Combat. A commonly requested feature that was missing from the base game of Cyberpunk 2077 was vehicle combat. Although there were scripted sequences where players could shoot from their vehicles as part of the main storyline, many players were disappointed that this wasn't a core aspect of the game. Thankfully, it appears that this has been addressed in Phantom Liberty, with a sequence showcasing players firing from their cars and rumors suggesting vehicles with built-in weaponry as part of their design.
New Weapons. Players can anticipate a range of new weapons and modifications, including impressive melee finishing animations, in the Cyberpunk 2077 Phantom Liberty DLC. Some of these weapons may be included in the update and thus available for free in the base game, while others might be exclusive to the DLC. Additionally, a new mechanic has been introduced that allows players to execute unique finishing animations when wielding melee weapons against opponents with low health.
Improved Police AI. A criticized aspect of Cyberpunk 2077 is the flawed crime system and lack of realistic police mechanics. Instead of simply spawning nearby, Phantom Liberty completely overhauls the policing system, introducing a "Wanted level" mechanic that increases how much effort the police take to apprehend the player based on the player's criminal activities. From individual officers on motorcycles to heavily armored MaxTac units, it seems that police will be far more effective after the update.
Songbird. One of the more mysterious and intriguing aspects of Phantom Liberty is the introduction of Songbird. While it is not clear exactly what role she might play in the overall narrative, it is mentioned that she offers V a cure for his or her terminal illness, which could have massive implications for the outcome of the game. Much like Silverhand, Songbird appears to exist in a slightly different dimension than normal, being surrounded by digital static similar to that which surrounds Silverhand.
Giant Mechs. In a world so dominated by robotics and transhumanism, the absence of mech characters has been noticed in Cyberpunk 2077. The expansion will feature at least one colossal, spider-like mech boss, although whether players will have to destroy it or attempt to escape from it remains unclear. This gigantic robot, featured in the trailer, possesses a devastating laser beam and is shown pursuing both V and the fleeing president.
CD Projekt Red has confirmed that Phantom Liberty will increase the system requirements for Cyberpunk 2077 due to the enhancements and new features being introduced. The bottom end of the spectrum will see players requiring a GTX 780 or Radeon™ RX 470 graphics card with a minimum of 3 GB of VRAM, 8 GB of memory, and either an Intel® Core™ i5-3570K or AMD FX-8310 processor. That will enable users to play the game at a low preset at 1080p. Meanwhile, players looking to stick at 1080p at a high preset will want to be boasting a GTX 1060 or Radeon RX 950 with 6 GB of VRAM, 12 GB of memory, and either an Intel Core i7-4790 or AMD Ryzen 3 3200G processor.
Furthermore, consistent with CD Projekt Red's decision to phase out development for older consoles, all further new content updates and improvements for Cyberpunk 2077, including the Phantom Liberty DLC, will be made exclusively for PC, PlayStation 5, and Xbox Series X|S.
What is the Cyberpunk DLC release date? 
The Cyberpunk Phantom Liberty release date is set for September 26, 2023, and the update will be available on PlayStation 5, Xbox Series X|S, and PC. Whether the title will be available on Xbox Games Pass has not been confirmed, but make sure you check out the Xbox Games Pass and see why Acer is an official sponsor.
Ashley is a technology writer who is interested in computers and software development. He is also a fintech researcher and is fascinated with emerging trends in DeFi, blockchain, and bitcoin. He has been writing, editing, and creating content for the ESL industry in Asia for eight years, with a special focus on interactive, digital learning.
Stay Up to Date
Get the latest news by subscribing to Acer Corner in Google News.