Safest Cities for Solo Female Digital Nomads to Live In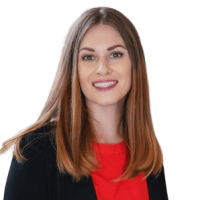 Freedom, flexibility, fun. From sipping an ice-cold drink on the beach to a more professional coworking space, digital nomads are a type of remote worker that can work from any location worldwide. Remote working allows digital nomads to fulfill their travel aspirations while earning money to live in different locations, putting a unique spin on work travel. As the world is becoming more comfortable with limited human interaction and remote meetings, the nomad movement is showing no signs of slowing down.  
An increasing number of solo women have been chasing the digital nomad dream — and for good reason. Business owners, freelancers, or remote company workers are great candidates for the digital nomad lifestyle. All they need is their passport, suitcase, or backpack, and a trusty but durable laptop with long battery life. The number one priority for solo female travelers is finding a digital nomad-friendly location in which they feel safe. Let's take a look at some of the safest countries in the world for women. 
Seven Safest Cities for Women Traveling Alone 
It is an unfortunate truth that women are prone to safety issues when traveling alone. Although there is no guarantee that things will run smoothly, all travelers, especially women, should research travel destinations beforehand to avoid ending up in risky situations. As with any form of travel, common sense and normal safety precautions should be noted when traveling alone, even in cities that are safe for solo travelers.  
1) Chiang Mai, Thailand
With beautiful scenery, vibrant nightlife, and wonderful hiking opportunities, Chiang Mai is every digital nomad's dream. But is it safe for solo female travelers? The answer is yes! With a thriving expat community, most locals tolerate foreign travelers and can speak English well. Chiang Mai is an excellent location for women traveling alone. Violent crime is relatively rare, and travelers are unlikely to experience issues when traveling alone. The city was recently awarded very high and high levels of safety when walking alone during the day and night respectively, meaning that solo female travelers can enjoy the delights of Chiang Mai without being overly concerned about their safety. 
2) Lisbon, Portugal
Besides being voted the best location for digital nomads to live in 2023, Lisbon is also very safe for solo female travelers. With friendly locals, delicious food, and a great social atmosphere, this charming city is a top pick for digital nomads traveling alone. Digital nomads traveling to Lisbon can experience comfortable weather all year round, with a comfortable breeze cooling down warm summer nights. There are plenty of outdoor activities to enjoy in the warmer months, with cafes, parks, and gardens providing a perfect setting for after-work downtime. As with anywhere, female travelers should avoid walking alone in dark areas at night. 
3) Bali, Indonesia
With beautiful beaches, gorgeous landscapes, and stunning sunsets, it is no surprise that Bali has become a popular digital nomad destination in recent years. Bali is renowned for being a digital nomad hub with lots of opportunities for remote workers. Long and short-term rental accommodation is relatively cheap, and there are countless cafes and coworking areas for digital nomads to choose from. Just because a digital nomad travels alone does not mean they must stay alone. Bali has a thriving digital nomad and expat community, meaning solo women travelers will have no problem finding fellow female travelers to meet up with.  
4) Melbourne, Australia
The combination of a strong police presence and relatively low crime rates makes Melbourne a safe destination for lone female travel. Women are generally well respected in Australia, and locals are usually friendly and willing to help. With a bustling bar and cafe culture, digital nomads will never be short of places to work. Australia was ranked number 22 in the 2023 Global Peace Index, making it one of the safest countries for women to live and work as digital nomads.
5) Reykjavik, Iceland
Iceland is a sparsely populated country with stunning scenery and magical natural beauty. It is one of the safest Scandinavian countries with a low crime rate. Ranked number one in the 2023 Global Peace Index, Iceland is probably the safest country for women traveling alone. The capital city, Reykjavik, is home to around 60% of the country's total population and offers various opportunities for digital nomads to work remotely. Reykjavik enjoys low crime rates and high levels of safety when walking alone during the day or at night. Moreover, Reykjavik is a highly convenient city, and most areas are accessible by foot.  
6) Prague, Czech Republic
Ideally located in the heart of Europe, Prague is a fantastic hub for digital nomads. It is easily accessible and provides various travel options within the Czech Republic and Europe, giving digital nomads plenty of inspiration for their next travel destination. Prague is well-developed and boasts convenient public transport connections and ample coworking spaces for remote workers. The city enjoys low crime and is safe for solo female travelers. The risk of falling victim to violent crime is small and it is safe to walk alone during the day. Prague is a well-lit city, and although solo female travelers should be cautious when walking alone at night, it is still relatively safe. 
7) Taipei, Taiwan
Traditional Eastern culture with a modern twist, Taipei is a real treat for digital nomads searching for an exciting but ​​livable location. From night markets, hiking trails, and hot springs, there is so much for travelers to see and do in Taipei. The city is home to around 2.65 million people and is Taiwan's business and financial hub. Taipei is well connected by the MRT metro system, and travel by public transport to other parts of the island is affordable and manageable. Digital nomads can enjoy working in one of the city's countless coworking spaces or cafes.  
Taiwanese people are generally tolerant of people from different countries and religious backgrounds, making it a safe choice for remote workers. Furthermore, crime rates in Taiwan are among the lowest in the world, and the island ranks third-place behind Qatar and the United Arab Emirates for safety. As such, lone female travelers can enjoy the delights of this beautiful island without worrying about being unsafe.  
A word of caution — what to consider when traveling alone? 
Although we have listed some of the safest cities for solo female digital nomads, travelers should still exercise caution while abroad. Be sure to take note of emergency contact numbers upon arrival and ensure that family and friends know where you are staying. There is safety in numbers, and finding a group of fellow digital nomads is a great way to stay safe while traveling abroad. Even if roads are well-lit or your accommodation is just a short distance away, solo female travelers should avoid walking home late at night. Always let a third-party know if you meet someone alone, and avoid leaving drinks unattended in bars, cafes, or clubs. 
Conclusion 
With thrilling travel opportunities, beautiful natural scenery, and convenient coworking locations, our safest cities for female solo digital nomads offer some unbeatable remote working choices. While living a digital nomad lifestyle and traveling to exotic locations is exciting, feeling safe should be prioritized at all times. Although lone female travelers are particularly vulnerable when alone, the advice outlined in this article is applicable to solo travelers of all ages and genres. Female digital nomads should research potential locations thoroughly before traveling and always inform family and friends of their whereabouts. Keeping safe and being conscious of risks helps maintain a fun and memorable digital nomad experience.
Jeni is a translator and writer based in Taiwan. She is passionate about business development and loves helping companies enter international markets. She is fluent in English, German, and Mandarin Chinese, and combines these with her industry experience to provide practical market entry solutions.
Stay Up to Date
Get the latest news by subscribing to Acer Corner in Google News.