The Best Games on Steam for Free in 2023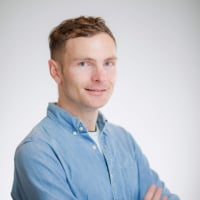 Valve's Steam has been the go-to video game distribution platform of choice for gamers for more than 10 years. More than 50,000 games are currently available on the platform, including almost all modern AAA titles. But what if you have burnt through your monthly gaming budget? Well, that is okay, because many of the best games on Steam are completely free to play.
What is Steam?
Steam is a platform and app for digitally distributing video games. The platform includes social media features and community message boards, and it functions like an online store and a community portal. Steam is one of the most popular gaming platforms out there.
Steam was originally introduced by Valve Corporation in 2003 as a way to push automatic updates for their games. Its primary purpose back then was to make it easier to install patches and upgrades to existing games, but over the years, countless video game developers started offering their games for sale through Steam, and now, the app is primarily used to purchase games and organize game collections.
The gaming client now offers a store, cloud saves, remote downloads, video streaming, and many other gamer-friendly features for your desktop, laptop, or Steam Deck. Much like a media player app, Steam displays your collection of games and gives you the ability to play them, alongside links to social features and forums. An account is needed to use Steam, but it is free to sign up for one.
The 8 best free games to play on Steam in 2023
Here are eight of the best free games on Steam that you can play in 2023.
Despite being more than a decade old, World of Tanks is showing no signs of slowing down. This MMO game features more than 800 vehicles, each one carefully designed to take on other tanks on the battlefield. Five different types of vehicle are available to players: light tanks, medium tanks, heavy tanks, tank destroyers, and self-propelled guns. In multiplayer mode, teams work together as a well-oiled machine to crush the opposing team. World of Tanks is perfect for gamers who enjoy mid-20th century armored tank combat.
Among the free games available on Steam, only a few belong to the grand strategy genre, and the standout title among these is Supremacy 1914. This impressive game enables players to take the reins of any country that participated in World War I, with up to 499 other gamers participating in MMO gameplay. The intricate, complex strategy makes for a highly immersive gaming experience that is likely to be especially appreciated by history enthusiasts. Each of the countries in the game has unique resources and munitions at its disposal, and mastering control of each country takes time and attention to detail. Explore playing with several different nations until you find one that you wish to spend more time specializing in. 
Crossout is an action-packed MMO game set in a post-apocalyptic world where players can construct and customize mammoth-sized war machines to compete in intense online battles. The game offers endless possibilities for crafting vehicles, and players can build anything from swift buggies to robust off-roaders. Vehicles can be equipped with powerful weapons, including power drills, machine guns, and rocket launchers. Players earn resources and blueprints by engaging in battles either against other players or against user-created bosses. As players progress, they earn a reputation with their chosen Crossout faction for their victories in battles.
Star Trek Online is an MMO game that immerses players in the iconic sci-fi universe that is home to Star Fleet and the famous Enterprise. Players command a ship and its entire crew, leading ground-breaking expeditions in the true spirit of Star Trek. Despite being almost 15 years old, Star Trek Online remains up-to-date by consistently adding new features and events, including free episodic missions, gear, and even the highly-coveted crew of the Deep Space Nine. The result is an ever-evolving galaxy of action-packed stories that are guaranteed to be thrilling for fans of the franchise.
Wizard101 is a popular fantasy MMORPG with a vast story that involves wizard students being pitted against the magical forces of the world of the Spiral. The game puts players in the shoes of a student studying at the prestigious Ravenwood School for Magical Arts. Players choose a subject to specialize in from the six available specializations: fire, ice, storm, myth, life, death, and balance. Players then hone their magical abilities while exploring the sprawling world of the Spiral. Wizard101 contains a rich variety of locations, including snow-covered outposts, subaquatic cities, and mystical Egyptian-esque desert communities, which makes for hours of enjoyable gameplay. 
Tower of Fantasy is an open-world action RPG. This anime-style game brings a fresh take to the classic RPG gameplay formula. Tower of Fantasy is set hundreds of years in the future on a planet called Aida. Players find themselves amidst a world full of possibilities, with the freedom to explore the sprawling countryside atop a robotic unicorn, battle monsters alongside friends, or even refine their culinary skills by gathering ingredients and cooking various dishes. The game's sci-fi visuals enhance the gameplay, encouraging players to spend more time exploring all of the options the game has to offer. 
Dota 2 has earned an impressive reputation and is the most-played game on Steam, with millions of dedicated gamers returning to the game every day to explore new characters and discover the newest updates. In Dota 2, players know what to expect: a diverse range of heroes, a vast array of powerful items, and ten players going head-to-head on three different lanes. Touted as the deepest multiplayer action RTS game ever made, Dota 2 features intense gameplay, and players can spend hours or even days thinking about their metagame; there is always a new strategy or tactic to discover. Add to that the nail-biting excitement of tournament season, and you have a game that demands the attention of players who sincerely enjoy a challenging and skill-based game.
Paladins is a multiplayer, class-based FPS game similar to Overwatch and Team Fortress 2. The game is rooted in a colorful fantasy setting featuring Champions, playable characters that have unique firing functions and skills. Using a deck of cards to imbue specialized passive abilities, players work together to capture control points and escort a siege engine to blast the enemy fortress. Players have the opportunity to level up in each new match, and each level provides new upgradable skills. After the match, players can open chests and acquire additional cards, adding to the depth and strategy of gameplay.
Ashley is a technology writer who is interested in computers and software development. He is also a fintech researcher and is fascinated with emerging trends in DeFi, blockchain, and bitcoin. He has been writing, editing, and creating content for the ESL industry in Asia for eight years, with a special focus on interactive, digital learning.
Stay Up to Date
Get the latest news by subscribing to Acer Corner in Google News.