Acer Global Press Conference Recap: April 2023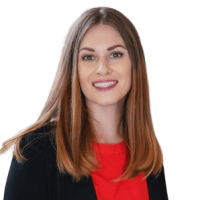 The Acer Global Press Conference took place on April 20th, showcasing some of Acer's most exciting new products. The theme of this year's Global Press Conference was clear: creating a sustainable living environment for all. Jason Chen, the CEO, reiterated Acer's strong interest in finding a balance between tech and nature and its passion for building a more sustainable future. Pushing the boundaries of tech-related creations, Acer's team of experts constantly works to enhance the integration of our virtual and physical lives. Using Artificial Intelligence (AI) as an integral part of its corporate strategy, Acer is committed to improving lives through medical intelligence, health and fitness, and eco-friendly computing.  
E-mobility solutions with AI-powered ebii 
In the US, vehicles create around 27 percent of total greenhouse gas emissions. These gasses contribute to global warming and threaten the future of our planet. With over half of US everyday car trips falling under three miles, e-bikes could be an emission-free alternative to cars. Along with the inherent health benefits of increased exercise, trading a car for a bike just once per day could decrease a person's transport emissions by 67%. In short, bikes — particularly e-bikes — could be the future of city travel.
With ebii, Acer's first AI-driven smart bike, city travel just got more exciting. Intelligent learning from ebii adapts to the rider's unique pedaling powers and riding conditions, creating a more personalized experience over time.
Packed with smart AI features, riders can easily control the bike's function through an app that displays real-time data such as riding speed and remaining battery. The built-in collision detection feature alerts riders of oncoming vehicles or objects for maximum safety. Moreover, ebii's auto-lock system sends notifications if the bike has been moved unexpectedly.
Other features include:
Fast-charging battery charges to 100% in just 2.5 hours. 
Air Fom flat-free tires remove the worry of returning to a flat tire after a long day in the office.  
Safer night-time riding with front, rear, and sidelights. 
Design features such as a low-stand height of 145 - 185mm make ebii accessible for all. 
Eco-friendly solutions with Acer Vero 
During the Global Press Conference, Acer announced the addition of multiple eco-friendly devices designed to improve our lives.  
1) ​​Acerpure Pro Air Purifier​ 
While we cannot control our external environment, we can improve how we live at home. Air purifiers help relieve the symptoms of asthma while eliminating harmful indoor particles, reducing the risk of airborne illnesses.
Made with 100% recycled materials, the Acerpure Pro Air Purifier is Acer's first sustainable air purifier. The device provides accessible eco-friendly solutions for all, improving air quality and eliminating 99% of PM 2.5 particles. In alignment with Acer's vision of a more sustainable future, the air purifier uses 35% PCR in the chassis, reducing Co2 emissions during production by 20%. 
2) Eco-friendly Vero Projector 
This year's Global Press Conference was full of surprises, with Acer unveiling its first eco-friendly projector. With 50% energy-saving capabilities and a lifespan of 30,000 hours, the energy-efficient device is suitable for use in classrooms, board rooms, and even museum exhibitions. The projector is equipped with 5,000 ANSI lumen brightness for high-resolution projection. Following Acer's commitment to environmentally friendly production, the projector is made with 50% PCR plastic in the chassis.
3) Sustainable surfing with Aspire Vero laptops
Acer is committed to reducing its Co2 emissions. As such, Acer has increased its reduction of Co2 emissions from 21% to 30% already this year. With 40% PCR materials on the chassis and 50% on the adapter casing, the Aspire Vero laptop series is a testimony to Acer's efforts to improve sustainability. And that is not all. Acer's savvy tech team decreased the amount of printed circuit board materials, resulting in a 52% reduction in PCB surface area.  
Unmatched gaming with Acer Predator  
Acer Predator Helios is Acer's cutting-edge series of gaming computers. The SpatialLabs edition is fitted with advanced AeroBlade all-metal fan technology consisting of 89 blades to keep the computer cool during intense gaming sessions. Moreover, the machine-printed liquid metal thermal grease boosts performance while enhancing heat efficiency.
SpatialLabs 3D transforms the gaming experience into vivid, holistic playability without the need for glasses. The stereoscopic 3D display delivers intuitive interaction and allows users to easily switch between 4K 2D and 3D with 2K resolution at 60Hz, offering an unrivaled gaming experience.  
Acer has teamed up with long-term partner NVIDIA to bring users the most advanced range of AI-powered GeForce RTX computer technology. With fourth-generation Tensor Cored and an Optical Flow Accelerator on GeForce RTX Series GPUs, NVIDIA laptops are lightning-fast and deliver high-performance and AI-enhanced graphics. NVIDIA pushes Acer laptops into another dimension, enabling exquisite image detail and a durable battery life.
The Predator Orion X is packed with 24 core processors and 2TB M.2 storage for easy offloading of games. It offers a 240mm AIO liquid cooler and two 120mm fans, delivering outstanding cooling performance from a compact 15.4L chassis.  
Choose Acer for a sustainable future 
This year's Global Press Conference has confirmed Acer's unwavering commitment to sustainability and eco-friendly products. Through packaging, materials, and outstanding technology, Acer is actively working to reduce its carbon footprint and impact on our planet. With a vision of achieving net-zero carbon emissions by 2050, Acer has introduced nine strategies, including using renewable energy, choosing sustainable materials, and offering low-carbon products or services. 
For gaming or lifestyle, medical or fitness, in choosing Acer products, you are choosing to help the environment.
Jeni is a translator and writer based in Taiwan. She is passionate about business development and loves helping companies enter international markets. She is fluent in English, German, and Mandarin Chinese, and combines these with her industry experience to provide practical market entry solutions.
Stay Up to Date
Get the latest news by subscribing to Acer Corner in Google News.