Top 7 Oceania Cities for Digital Nomads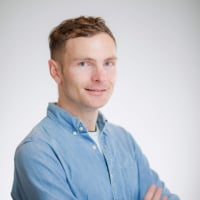 Digital nomads are always on the lookout for places to work and explore that are off the beaten track. Because most nomads spend a great deal of time exploring the city they are living in, places that have unique cultural and geographical features are usually preferred. Of course, nomads also spend some time working, so their destination of choice must provide several essential features, including high-speed Internet access and a welcoming community that offers places to work and network with like-minded nomads and locals.
Research is required before a destination can be chosen; this can help a nomad avoid some common mistakes, such as not taking care of digital nomad visa requirements, not learning a bit of the local language, or failing to take out adequate health insurance. Nevertheless, the digital nomad lifestyle has never been easier to achieve. So why not take it up a notch or two by moving somewhere less well-known?
You cannot get much further off the beaten track than countries in Oceania, a region that includes Australia, New Zealand, and several Pacific Island nations. Digital nomads are increasingly exploring this region as a destination for combining work and travel. So in this article, we head down under, delving into the culture, history, and geography of the top 7 cities in Oceania for digital nomads. 
Oceania cities
1. Perth
The laid-back and relaxed city of Perth is located on the west coast of Australia next to the Indian Ocean. The region surrounding Perth has only a few small coastal towns, and Perth is, therefore, often considered one of the most remote cities in the world. Its population is approximately 2.1 million; however, only a mere 28,000 people live in the city center itself—the rest live in the suburbs.
Perth has a large amount of natural and outdoor activities, but getting to anywhere outside of the city center requires a car and plenty of driving; the city lacks the interconnectivity and transport options you might be used to from other digital nomad hubs. For this reason, the city is perfect for those who like driving.
Perth's warm and sunny climate is one of its major drawcards. Although the summer months can get hot, the ocean breeze offsets the stifling heat that can make some of Australia's other major cities almost unbearable. During the summer, digital nomads can spend their time working outside on a shaded patio or at a coffee shop. The city is on the beach, and in summer, swimming and surfing are daily activities.
2. Sydney
Sydney is one of the most vibrant cities on the planet and the largest in Australia. Aside from its iconic skyline, Sydney offers major attractions that catch the attention of travelers and individuals with digital nomad jobs.
Although Sydney is not a cheap place in which to live, it offers a high standard of living and great facilities for digital nomads. The city is dotted with coworking spaces and has a vast public transportation network and a wealth of dining establishments to suit any budget. Because accommodation can get very pricey here, digital nomads often share a flat with locals or other travelers.
Sydney is generally sunny, with hot summers and mild winters, and most residents have an active outdoor lifestyle. Backyard and balcony barbecues are popular, and Bondi Beach draws beachgoers from all over for pristine sands, reliable surf, and beach volleyball.
3. Honolulu
The tropical islands of Hawaii are part of the Polynesia subregion of Oceania. Although Hawaii is part of the United States, it almost feels like its own little country. Honolulu is located on the island of O'ahu, which is the third largest of the Hawaiian Islands and home to approximately two-thirds of the population of the state. Honolulu is especially popular among digital nomads who enjoy living in places that most other people would only consider vacation destinations.
Honolulu has the largest digital nomad community in Hawaii and a fantastic selection of little cafes and restaurants that are perfect for remote work jobs; it also has fast and reliable Internet. Nomads who venture to any of the smaller islands will find the Internet far less reliable, so we suggest generally staying in Honolulu and occasionally dedicating time off work to explore the smaller islands.
Once you have dedicated some time to travel, Hawaii has some spectacular natural scenery to explore thanks to its volcanic history. You can visit the Hawaii Volcanoes National Park and the Akaka Falls, and the various islands offer a plethora of outdoor activities, including hiking, cafe exploring, scuba diving, and of course, surfing.
4. Auckland
Auckland is located on a narrow isthmus between two harbors and is home to several dormant volcanic cones, hundreds of beaches, a rainforest, vineyards, and more. The city has a rich history: the indigenous Māori arrived more than 700 years ago, and Europeans colonized the country in the 19th century. Subsequent arrivals from Asia and Polynesia have helped influence the city's development, turning it into the melting pot of cultures that it is today. Auckland has 2,300 miles of coastline, and its beaches are all within easy reach, making water activities, especially sailing, extremely popular.
The city often has networking events due to its growing startup and tech community. Coworking spaces include GridAKL, The Workshop, and The Common, and the city's bustling cafe culture and harborside locations provide great work environments for digital nomads. Nomads can take advantage of all the typical 21st century modern technologies while enjoying Auckland's waterfront central business district, a wide range of international cuisines, water sports opportunities, and easy access to the rest of the country.
5. Christchurch
Christchurch is the largest city on New Zealand's South Island and is known for its flat terrain and wide-open spaces. Its English heritage is evident in its architecture and street names, which reflect the influence of the British settlers who arrived there in the mid-19th century.
As a relatively small yet modern town, Christchurch offers digital nomads all the essentials that allow them to work. Because it is small, getting several errands done in a single day is simple, allowing for more free time to either explore the surrounding mountains or check out the city's strong arts and culture scene. The city is home to a number of respected galleries, including the Christchurch Art Gallery, the Canterbury Museum, and the Centre of Contemporary Art. The city's culinary scene includes farm-to-table dining experiences and an emphasis on locally sourced ingredients.
6. Melbourne 
Melbourne is considered one of the most European cities in Australia, although locals know Melbourne to be a multicultural, cosmopolitan city that offers a great variety of activities outside of the workday. For digital nomads, the city has all the conveniences of a world-class destination, and it especially attracts individuals interested in music and art.
Nomads in Melbourne have an abundance of cafe spaces to choose from, and with Melbourne's disdain for regularity, each cafe offers a unique vibe. Melbourne features a variety of spacious public libraries, the most famous being the State Library of Victoria. The library building is enormous and inspiring, and furthermore, is in close proximity to drinking establishments for post-work relaxation.
One of the most popular ways for nomads to spend their free time in Melbourne is to wander through the famous laneways in the city center, home to some amazing street art. Some of the more famous alleys include DeGraves Lane (great for brunch), Hardware Lane, and AC/DC Lane. These tight laneways are brimming with excitement, art, music, and historical architecture.
7. Wellington
Wellington, located at the bottom of the North Island of New Zealand, is known for its strong and persistent winds. It is, in fact, the windiest city in the world, due to its mountainous topography and proximity to the Cook Strait, which creates a funneling effect. 
Wellington is home to a thriving tech industry, so nomads will find plenty of opportunities to connect with other professionals and expand their personal network. The city has a great food and drink scene, with options including traditional Māori cuisine and a range of international flavors.
The city is compact and easily explored on foot or by bike. It also has an efficient public transportation system. A ferry sails the nearby Cook Strait daily, connecting the North and South islands. Nomads with plenty of time off should take the ferry to the picturesque town of Blenheim, and those who enjoy hiking can do so at the Abel Tasman National Park, which is a few hours west of Blenheim by car.
Oceania offers digital nomads a unique mix of landscapes, cultural experiences, and historical knowledge across its varied cities. Any of the places that made our list are worth a long-term visit. Make sure you check them out. 
Ashley is a technology writer who is interested in computers and software development. He is also a fintech researcher and is fascinated with emerging trends in DeFi, blockchain, and bitcoin. He has been writing, editing, and creating content for the ESL industry in Asia for eight years, with a special focus on interactive, digital learning.
Stay Up to Date
Get the latest news by subscribing to Acer Corner in Google News.