Playdate: Quirky Yellow Handheld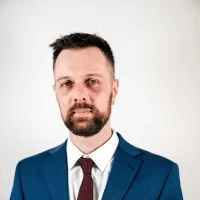 What is small, yellow, square with a black and white screen and a mechanical crank on the side? A Playdate, of course. Developed by Panic and Swedish industrial design firm Teenage Engineering, the Playdate handheld retro game console was first featured in Edge magazine in May 2019, but enthusiasts had to wait nearly three years until the Playdate release date in April 2022.
You may be familiar with Panic Inc, the American software and video game maker, for their award winning apps including Transmit, Coda, and its successor, Nova. After turning their hand to indie video game creation in 2016, Panic made a handful of great video games before announcing the Playdate console in 2019. If you played Panic's 2016 narrative adventure, Firewatch, and paid attention, you may have caught sight of a playdate gaming console prototype in a tent approximately three-quarters of the way through the game?
Panic joined forces with Teenage Engineering, best known for the OP-1 Synthesizer to create the Playdate handheld. Teenage Engineering, famed for slick and understated designs, contributed to the quality hardware, unique aesthetic, and the crank featured in this retro gaming console.
What is a Playdate? 
Panic Playdate is a retro gaming system but with a twist. Several twists, in fact. First of all, you might be struck by the color, the crank, and the minimalist resemblance to the first generation Game Boy. Let's look at these unique design features. Firstly, Playdate is not a gimmick copy of a Game Boy, nor is it an environmental reference to Greta Thunberg's yellow jacket, nor is it an emergency radio: the crank is not used to charge the retro gaming console, but it is actually used as a controller offering additional input in some playdate games. The Playdate features a rechargeable battery via USB-C, offering 8 hours of gaming and 14 days on standby clock mode.
The diminutive yellow Playdate celebrates its difference, measuring 76 x 74 x 9 mm and weighing only 86 grams. The black and white 1 bit 2.7 inch display employs a Sharp Memory LCD screen, with 400 by 240 pixels, four times the pixels of the original Game Boy. The 4 way directional pad and two game buttons hearken back to an era before smartphones, and the crank is, well, cranky. You'll either love it or loathe it. Under its yellow jacket, the Playdate has 16MB of RAM and 4GB flash storage and is Wi-Fi and Bluetooth connectable. Obviously, this is in a different league to contemporary handhelds such as the Nintendo Switch or the Steam Deck. Playdate is clearly not trying to compete with these consoles.
Playdate games
The console is named after Panic's schedule of releasing two games each week. The games are distributed in a totally different way to other consoles and are actually published as seasons of games. When you purchase a Playdate (US$179), you will automatically receive two new games via Wi-Fi each week for twelve weeks. So, a new Playdate comes with 24 free games. These games have a certain pedigree, as Panic collaborated with indie legends including Keita Takahashi, creator of Katamari Damacy. Takahashi worked on the design of Crankin's Time Travel Adventure making full use of the Playdate's crank. Poor Crankin overslept and is running late for his date with his sweetheart Crankette, so players must advance or rewind Cranklin's timeline by rotating the crank! Along the way, Cranklin encounters all kinds of inconveniences from the poison powder scattering Madame Butterfly to Poopy-kun, who is just waiting to be stepped on.  
The debut season has already finished, and the games are varied and fun, there is truly something for everyone. Once you have played all of the included games to your heart's content, how do you get more? itch.io has many more games available for purchase to side load onto your Playdate. Panic has recently released its own curated store, c​​​​atalog, accessible through the console. On top of this, Panic has recently released two new games as a free gift to current Playdate owners: Real Steal and Recommendation Dog!!
Make your own games?
Playdate is an open system, encouraging third party contributions. If you have programming knowledge, then Playdate SDK is compatible with Lua and C development and available free of charge on macOS, Windows and Linux. Take a look at this article explaining how to build a game using the Playdate SDK. This SDK includes a simulator app and will allow you to create the best Playdate game possible. If coding is not your cup of tea, then you still have another choice, Playdate Pulp.
Playdate Pulp is for users with less game development experience or for someone who doesn't want to write a lot of code. Pulp is a unique, room based game development environment, providing aspiring game developers with a user friendly space to create. The overriding theme of the Playdate is quirky, and Pulp is similarly quirky, a creative workshop where anyone can develop a game.
How do I get a Playdate?
Well, hold your horses, Crankin. The first season of 20,000 units for 2021 release sold rather quickly (pre-order sold out in 20 minutes). The Playdate is only available to purchase via the official Playdate website and at the time of writing is available for pre-order, limited to two units per buyer with an estimated shipping date of late 2023. Can't wait? Take your chances on eBay and other platforms! As mentioned before, the price of a new unit is $179, considered on the high side by many, considering the lo-fi nature of the beast. But as mentioned before, the Playdate is not designed to compete with handhelds like the Nintendo Switch Lite (priced around US$20 more than the Playdate). If you have the know-how and fancy designing your own games on the SDK or maybe you don't have the coding skills, but want to try Pulp, then the Playdate might be a good choice. Similarly, if you just want something quirky to play old school, fun games on, then the Playdate delivers.
Edmund is an English copywriter based in New Taipei City, Taiwan. He is a widely published writer and translator with two decades of experience in the field of bridging linguistic and cultural gaps between Chinese and English.
Stay Up to Date
Get the latest news by subscribing to Acer Corner in Google News.