How to Power Up Employees and Productivity for SMB Owners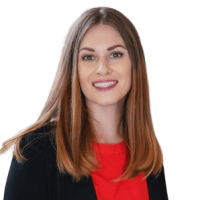 As the world looks towards improving mental health at work, more and more small and midsize businesses (SMBs) are finding ways to boost employee happiness. 
Just as happy customers are loyal, happy employees are more productive in their daily tasks. A recent study by the University of Warwick shows that treating workers to free snacks and drinks during work time boosted employee productivity by 12%. Moreover, tech giant Google noted a 37% rise in employee satisfaction after investing in workplace support and perks. 
Happy workers are not just more productive: they are also proud to be part of a company that cares. Boosting morale creates a company culture of excellence, where employees choose to honor the company name and work hard towards common goals. SMB owners are wise to invest in their workforce, not just because it makes their lives easier but because workers hold the key to a successful business.
How can SMBs increase productivity and employee satisfaction?
The benefits of employee engagement and productivity are clear. However, following a recent decline in employee engagement from 36% in 2020 to 34% in 2021, SMB owners are continually looking for ways to improve work performance and utilize their best asset —  the workforce.
1. Clear expectations
An unclear company vision and murky expectations will leave workers more confused than productive. To increase employee productivity, SMB bosses should be mindful of their communication skills and ensure workers fully understand their roles and responsibilities. Voicing the company's goals and expectations will encourage employees to work towards a common vision. However, bosses should set realistic expectations based on each employee's individual capability, as goals that are out of reach can negatively impact productivity. Aside from clearly allocating tasks, SMB owners should create a culture where employees feel safe to bring up any concerns or uncertainties.
2. Proper training and development
Workers feel good when they receive training and development. Studies show that 89% of workers agree learning new things at work boosts engagement, keeping them happier and more efficient. Furthermore, adequate training can enhance employee retention, with 94% of participants in a recent study indicating they would stay longer at a company that invests in employee development. Training can be offered through courses, self-study materials, or even a mentorship program. Workers will develop their existing strengths and pick up new skills, making them even more valuable. 
3. Secure out-of-the-box equipment
One way to become a happy company is by installing safe computer systems that prevent cyber attacks. With 87% of security decision-makers experiencing at least one firmware attack in the last two years, protecting workers from cyberattacks should be top of the list for SMB bosses. Microsoft works closely with vendors to create new secured-core PCs, which offer deeply integrated hardware, firmware, and software to enhance security for devices, identities, and data. 
With regular firmware updates and protection against physical attacks, secured-core PCs help to protect against sophisticated attacks, and information will remain safely on the device even if malware has been installed. Sensitive data such as financial information and medical records are kept safe, keeping employees protected and productive, without downtime.
4. Efficient technology
Technology should be optimized to work with users, not against them. Old, outdated computers are frustrating and reduce employee productivity, so it is up to SMB owners to provide and install up-to-date technology that streamlines work processes. Windows 11 Pro works alongside cloud-based programs like Windows Autopilot, simplifying the work processes by managing applications and enhancing remote collaboration processes. Workers have secure access to crucial work apps and remotely enforced work policies, increasing productivity while reducing the risk of cyberattacks.
5. Artificial Intelligence (AI)
Artificial Intelligence is changing the way we live and work. Intelligent AI algorithms are trained to automate monotonous tasks, allowing workers more time to focus on complex duties. Recent studies show that one-third of consumers had a generally positive attitude towards AI taking on tedious tasks, up from 19% in 2019. As Millennials are twice as likely than Baby Boomers to embrace AI technology, we can expect the use of AI to grow in the coming years.
Microsoft 365 Copilot is a new productivity tool designed to enhance workplace efficiency. The integrated system helps users with repetitive tasks like summarizing communication threads and deleting old emails. Furthermore, Copilot in Teams sums up key discussion points and highlights areas where coworkers agree and disagree. Initial response indicates that 88% of developers are more productive when using Copilot, whereas 77% say they spend less time searching for information. Moreover, as Copilot integrates into Microsoft 365, it automatically adopts pre-set security processes and privacy protection such as two-factor authentication.
6. Positive hybrid work environment
As the world adjusts to a post-pandemic way of living, a growing number of companies are encouraging employees to work from home. Hybrid work is here to stay. As such, SMB bosses should strive towards creating a positive work environment both in-person and online. Remote work opportunities reduce stressful commuting times and offer the flexibility to do their best work from anywhere. Lending a helping hand, Windows 11 Pro offers the latest remote desktop options like file sharing, productivity apps, and smarter videoconferencing, making the home office experience even more enjoyable.
7. Communication and collaboration
Without communication, collaboration simply cannot exist. But what is the difference between the two?
Communication is crucial for any successful workforce and can take many forms. To run a productive business, all team members must master the art of effective communication to effectively share information. One-way announcements, two-way conversations, and online discussions are all examples of communication.
Collaboration includes two-way communication and describes two or more people joining together to create something. In a business setting, this could be two teams working on a project or producing a proposal or product introduction. Taking action transforms communication into collaboration.
Connecting with a coworker to discuss a project is communication, whereas working on files together is collaboration. Workplace computer systems should encourage smooth communication and collaboration and provide a safe space for employees to brainstorm and discuss different projects. With Microsoft Teams for meetings, cloud storage for files, and shared documents for joint viewing and collaboration, Microsoft 365 offers the ultimate integrated system for communication-conscious companies. 
8. Praise and benefits
Negative feedback is part of workplace life, but the delivery makes all the difference. Hostile, critical feedback makes workers feel demotivated and leads to high staff turnover. Delivering constructive criticism sensitively and working together to set goals or milestones encourages workers and helps them feel valued. Studies show that workers who receive workplace recognition are 14% more productive than those who do not. Alongside an advantageous salary and other benefits, recognizing and rewarding good performance will increase employee retention by around 3%, saving companies millions in recruitment and training fees.
Workplace recognition does not have to be top-down. In fact, the sense of personal satisfaction gained from peer-to-peer recognition can be even more effective than from top management. Recognition from coworkers is likely to appear more genuine and feel less like a performance review, reminding workers they are part of a team that cares.
Boost workplace productivity by utilizing collaborative tools and software
Companies that support hybrid working should ensure their team is adequately equipped to carry out their daily tasks from anywhere. This will promote employee productivity and prevent disengagement. Devices should be designed to improve focus and allow users to organize apps for quick and easy navigation. Moreover, grouping together apps will ensure a more streamlined hybrid experience, as workers can pull up apps of their choice when needed. Pre-configured layouts that automatically adapt to the screen size let users keep multiple apps open on the same screen.
When choosing hybrid working devices, SMB bosses must be mindful of employees with diverse abilities and working styles. Considering the needs of workers when installing computer systems will enhance workplace productivity and create an inclusive experience for all. For example, integrated speech controls allow users to navigate their devices or type documents using just their voice. It can also read on-screen text in natural-sounding voices. Systemwide Live Captions display whenever audio is playing.
Windows 11 Pro offers a collaboration function that works seamlessly with Microsoft 365, including Microsoft Teams. The intelligent system eliminates disruptions with a background blur and enhanced noise suppression features. Users can mute and unmute the microphone using the taskbar to avoid embarrassing "you're on mute!" moments. Moreover, the intelligent system enables instant screen sharing of any taskbar app or window during online meetings. In fact, 81% of surveyed SMBs say that Windows 11 Pro has improved employee efficiency and effectiveness.
Choose Windows 11 Pro for secure hybrid work
On average, victims of phishing scams have just 1 hour and 12 minutes before their private data is compromised — barely enough time for users to notice, let alone act. Company employees handle large amounts of sensitive data daily, including financial details and customer information. Their computer systems should be adequately protected to prevent scams or malware attacks that could compromise their safety and lead to expensive data breaches.
 Windows11 Pro tracks over 35 ransomware families and over 250 nation-state attackers and cybercriminals, keeping users safe with unrivaled threat intelligence. Microsoft is dedicated to the security of its customers, projecting a US$20 billion investment in security R&D over five years. Smart App Control uses a combination of human and machine intelligence to protect users from potential scripting attacks and malware. This AI-based mode uses the 43 trillion security signals received daily to predict whether or not an app is safe. To protect against evolving threat techniques, unknown apps associated with new malware are automatically blocked. In fact, SMBs have reported 2.8 times fewer instances of identity theft since using Windows 11 Pro.
Conclusion
Employees are every company's best asset. SMB owners should prioritize creating workplace joy and increasing employee happiness through training opportunities, incentives, and installing reliable tech and computer systems. Windows 11 Pro offers cutting-edge security features and protection, giving hybrid workers ultimate peace of mind. With Windows 11 Pro, users can enjoy revolutionary features designed to optimize the hybrid working experience and boost productivity.
Jeni is a translator and writer based in Taiwan. She is passionate about business development and loves helping companies enter international markets. She is fluent in English, German, and Mandarin Chinese, and combines these with her industry experience to provide practical market entry solutions.
Stay Up to Date
Get the latest news by subscribing to Acer Corner in Google News.