On the Road, Again: Business Travel Tips in the Post Covid World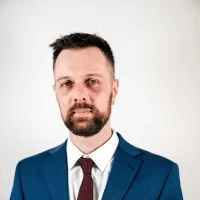 The way we work and travel has certainly undergone some drastic changes over the past three years. Business meetings that, in the pre Covid era, were conducted face to face are now held online without a second thought. The majority of business travel and company trips were put on hold or severely limited by the pandemic. Lengthy quarantines, proof of vaccination, proof of Covid negative status, fear of illness, limitations of foreign arrivals, and vastly reduced flights have had a negative impact on global travel. 
Depending on where you are in the world, travel for work is getting back to normal. But, what is the new normal? In most parts of the world, the new normal is what you make of it. To mask or not to mask is your choice and most business travelers are more concerned about connections and good coffee than Covid. Read on to discover some helpful tips for travelers in the brave new world that is post Covid era international air travel.
Passports
You won't get far without a valid passport. It may sound like stating the obvious, but before you book your business travels, dust off your passport and double check the expiration date. Ideally, you should not book any work travel or other flights if your passport is due to expire soon. True, most countries including Canada and Australia just ask that your passport is valid for the length of your stay, but much of Europe requires three months of validity from your date of departure from the EU. Most countries requiring visas such as China require visitors' passports to have at least six months of validity to allow entry.
Currency
If you are traveling on the company coin then don't worry too much about the dinero. Just pull out the trusty company credit card and let the boss pay for those $100 steaks. If, however, you are business traveling on a budget, make sure that you exchange currency at a location that gives you the best rate. Do a bit of independent research here, as exchange rates offered at airports are often not the best! Many countries now prefer cashless transactions, so cash and coins may not be needed, depending on where you are going.
Visas and entry requirements
Next in our business travel tips, let's cover how to avoid any troubles at the border! The pandemic brought changes in immigration and entry policies in most countries. From outright banning foreign travelers, to requiring visitors to undergo quarantine and multiple Covid tests, different countries reacted in various ways to the spread of the virus. Let's be glad that for the most part we no longer have to quarantine or get swabbed up each nostril when we touch down in another land! As with passport validity, depending on where you are headed to in the world, visas may be a necessary step in your journey. Time is an important factor to consider here. Due to various factors, official paperwork such as visas often takes longer to process than it did in the past. Among our trip tips, this one is important: make sure you apply in good time and with the correct documents for any visas that you require to safely arrive at your destination on time. Requirements are still changing regularly, if you are a US citizen, check out the Travel.State.Gov page for official, up to date information.
Mask on? Mask off?
Nearly all countries have done away with quarantine or even pre-travel Covid screening. Nevertheless, our next tip for business travel concerns your health. Yes, you! Different airlines have different policies concerning mask wearing on their flights. Most American carriers no longer require masks to be worn during flights, but mask wearing remains a requirement on some international routes. If not wearing a mask is high on your list of personal freedoms, do yourself and your fellow passengers a favor and fly with a carrier that doesn't mandate mask wearing.
Health before, during and after your trip
Masks aside, it is still recommended to follow a few basic common sense health rules when traveling. First, purchase comprehensive travel insurance before traveling. Don't travel if you aren't feeling well and test yourself for Covid if you are symptomatic. If you are traveling abroad, stay up to date with local information concerning Covid variants, outbreaks and other local illnesses that you may not be familiar with. Before your trip, consult the CDC website to check if you require any vaccinations or preventative medicine for malaria and similar illnesses. Again, follow common sense rules concerning food, water and ice. Finally, while traveling stay hydrated, wash your hands regularly and follow social distancing. Have a look at the WHO guidelines for further information.
Time
With many airports overstretched with a glut of post Covid travelers, waiting times at all stages of travel might be longer than they were before. Thankfully, things are much better now than they were last summer, but still you might be wise to give yourself a bit more time than you used to. Use tech to your advantage, check in online and save the planet at the same time, don't print out your boarding pass, just save it on your smartphone. While on the matter of time, don't be the person who forgot to pack their scissors in their check-in. Before entering security, remember to separate your liquids into a clear bag and carefully follow instructions, as practices in different countries vary widely.   
Travel smart 
Travel light, travel smart! This might be easier said than done if you have to take product samples or similar with you to your business meetings, but the less luggage you take, the less you will have to haul around. If you are a frequent business traveler, it might be worth investing in smart luggage. Smart bags are usually hard-shelled cases with built-in high-tech capabilities such as device charging capabilities, GPS tracking and remote, app enabled controls such as locking. Sounds appealing? Here are a few smart bags you might consider if you are looking to upgrade your business travel experience. 
Well, that concludes our business travel guide. We hope you have a good business trip, wherever you are going. If you are not going, then now is the time to get going! Hopefully you have learned a thing or two from our short guide. And remember, if you have the time, save an afternoon to take in the sights and sounds of the country you are visiting. 
Edmund is an English copywriter based in New Taipei City, Taiwan. He is a widely published writer and translator with two decades of experience in the field of bridging linguistic and cultural gaps between Chinese and English.
Stay Up to Date
Get the latest news by subscribing to Acer Corner in Google News.