Explore the Wild: Best Animal Simulator Games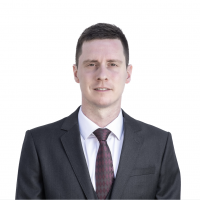 Animal simulator games have been around for a long time and have become increasingly popular over the past decade. With a variety of animal-themed adventures available across multiple platforms, these games provide hours of entertainment for gamers of all ages and skill levels. However, with graphics, gameplay, computer-controlled characters, and game quality ranging from simple to almost lifelike, it's important to do a bit of research to see which games fit your preferences before you start.
What are animal simulator games?
In animal simulator games, players take on the role of some sort of wild creature. Some feature immersive and entertaining stories, interesting characters, and complex game mechanics, where animal survival is simulated in forests or some other natural environment. Others however offer ridiculous takes on animal revenge or physics as they create chaos and fight back against humans.
The seven best animal simulator games
Ancestors: The Humankind Odyssey 
A unique animal simulation game that takes players on an epic journey throughout early human history. Players take control of a clan of primates and must survive in the African wilderness by exploring and gathering resources, hunting, scavenging for food, and crafting tools. As players progress through the game, they unlock new abilities and gradually evolve. With its intense survival mechanics, fascinating prehistoric setting, and challenging progression system, it's an exciting and engaging animal simulation game.
AWAY: The Survival Series 
The game puts players in the role of a tiny sugar glider who is trying to save its family in a hostile but beautiful environment. As they progress through the game, players must find food and shelter to survive, while also discovering new skills and unlocking secrets. The game has vast and detailed environments, an interactive wildlife system, challenging obstacles, and is narrated throughout. The game plays as a live nature documentary, which is certainly a unique take on a simulator game and is worth checking out.
Goat Simulator 3 
The latest installment in the popular and eccentric Goat Simulator family. Since the original, the franchise has grown more complex and feature-packed, with each new game adding more content, improved graphics, and challenging objectives. Like its predecessors, the game has a wild sense of humor while allowing players to take control of a lovable goat as it explores a vibrant open world filled with missions while also causing chaos and destruction. Players can customize characters with accessories, complete challenges, and join events throughout their journey.
Maneater 
A one-of-a-kind action RPG where players take on the role of a ferocious shark, set loose in an open ocean world full of hidden secrets, dangerous enemies, and plenty of objects to chomp on. Players must navigate their way through various environments, unlock new items, hunt down rare animals and bosses, and complete objectives while evading predators and struggling for food sources to grow larger and stronger. Although the game can be a bit repetitive, its thrilling gameplay provides a fun and often ridiculous experience like no other on this list.
Stray 
A beautifully designed animal simulator game that allows players to take on the role of a stray cat who falls into a futuristic dystopia inhabited by mutant bacteria, machines, and robots. While controlling the character from a third-person perspective, the goal is to survive and eventually escape the hostile environment by climbing up and interacting with obstacles and solving puzzles to open up new paths to progress the storyline. The game was nominated for Game of the Year at the 2022 Game Awards. While it came up short of the year's biggest prize, it won multiple other awards and even picked up the Most Innovative Gameplay at the 2022 Steam Awards. With its realistic animal simulation, gorgeous visuals, and engaging storyline, Stray isn't just highly rated, it's one of the more unique titles on this list.
Tokyo Jungle 
Another game that is set in a post-apocalyptic future where humans have long since disappeared and animals now rule the city. Players take on the role of one of many species, including bears, cats, deer, dinosaurs, dogs, lions, tigers, and more as they hunt for food, battle predators, and attempt to survive the harsh environment. The game features an open-world setting with various districts to explore, each with its distinct challenges, objectives, and unlockable species. The game offers a vibrant and immersive experience that will leave players wanting more and can expect plenty of surprises as they venture further into the game's mysterious plot line.
Untitled Goose Game 
An animal simulator game that allows players to take on the role of a mischievous goose living in a quaint village. Players can explore, interact with its inhabitants, and cause chaos by completing puzzles and taking on a list of objectives. The goal of the game is to create as much havoc as possible by stealing objects, honking at people, and generally making a nuisance of yourself. Players need to always be on the lookout for plenty of surprises and hidden Easter Eggs that are scattered throughout the game's levels. The game also won the Game of the Year Award at the 20th Game Developers Choice Awards to go along with multiple nominations at other award shows. With humorous and simple animation, hilarious sound effects, and challenging objectives, it's an unforgettable experience and suitable for everyone.
What is the future of animal simulator games?
There are simulator games for almost anything you can think of. Over the years we have seen everything from farming to racing. The Microsoft Game Pass for example has dozens of different genres. Animal simulator games in particular however have seen a boost in recent years, and it's hard to imagine we've seen the peak. Even though they aren't taking the gaming world by storm, the upward trend is bound to continue as developers find new ways to make playing as an animal more engaging. Over the past few years, we have seen high-quality award-winning games such as Stray and Untitled Goose Game and with the rise of more and more indie studios experimenting with the genre, we're bound to see more. Furthermore, AI technologies and, even more so, VR have allowed game developers unprecedented opportunities to create even more immersive worlds where players can experiment with animal behavior and interactions. VR in particular offers great potential for audio immersion, enhanced visuals, better motion control, and haptic feedback to create an even more realistic experience. Expect developers to continue taking advantage of technological trends while adding even more creative twists to animal simulator games for all tastes as the genre matures.
Stay Up to Date
Get the latest news by subscribing to Acer Corner in Google News.