The Game Awards 2022 Recap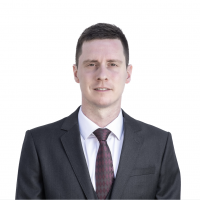 The Game Awards 2022 were held on December 8 at the Microsoft Arena in Los Angeles. Like in previous years, there were some special guests, great music, and controversy. Most importantly, however, the best in gaming were honored for their achievements in 2022. While Elden Ring and God of War Ragnarök had big nights, a variety of studios and individuals received awards. This year's event was a huge success with a record 103 million viewers. A few weeks ago we looked at the must-know details of The Game Awards, so let's take a look at what happened.
The Game Awards: Winners
Game of the Year (GOTY) 
There was a pretty impressive list of nominees this year for the GOTY. The nominees included A Plague Tale: Requiem, Elden Ring, God of War Ragnarök, Horizon Forbidden West, Stray, and Xenoblade Chronicles 3. Most people saw this as primarily a two-horse race, but it wasn't much of a surprise when Elden Ring took home the prize.
Game of the Year - Elden Ring 
Development awards 
The Game Awards is a perfect opportunity to recognize those putting in the effort to build the year's best games. 
Best Art Direction – Elden Ring 
Best Audio Design – God of War Ragnarök 
Best Game Direction – Elden Ring 
Best Narrative – God of War Ragnarök 
Best Performance – Christopher Judge as Kratos (God of War Ragnarök) 
Best Score and Music – God of War Ragnarök 
Genre awards 
The gaming community is diverse with a variety of game styles. This year's event gave out awards for eleven different genres.  
Best Action / Adventure Game – God of War Ragnarök 
Best Action Game – Bayonetta 3 
Best Family Game – Kirby and the Forgotten Land 
Best Fighting Game – Multiverses 
Best Indie Game – Stray  
Best Mobile Game – Marvel Snap 
Best Multiplayer Game – Splatoon 3 
Best RPG – Elden Ring 
Best Sim / Strategy Game – Mario + Rabbids Sparks of Hope 
Best Sports / Racing Game – Gran Turismo 7 
Best VR / AR Game – Moss: Book II 
E-sports awards 
It was a great year in competitive gaming. E-sports has been driving the industry forward and further into the mainstream for years now, so the awards given out for each category are always exciting. The rise of Valorant was on full display at The Game Awards this year, which shouldn't be a surprise given its popularity. 
Best E-Sports Athlete – Jaccob "yay" Whiteaker 
Best E-Sports Coach – Matheus "bzkA" Tarasconi 
Best E-Sports Event – The 2022 League of Legends World Championship 
Best E-Sports Game – Valorant 
Best E-Sports Team – LOUD 
Awards for ongoing games 
There's something to be said about games that keep fans coming back year after year. Keeping a community going is a difficult task that involves supporting gamers and introducing new content to keep people engaged. 
Best Community Support – Final Fantasy XIV 
Best Ongoing – Final Fantasy XIV 
Awards for other categories 
The range of categories is expanding every year. With the intensity of the streaming wars pushing games into other types of media, an uptick in the number and quality of content creators, studios focusing on impact and accessibility, and indie studios pushing the boundaries of each genre, it's great to see specific categories for all types of fans.
Best Adaptation – Arcane: League of Legends 
Best Debut Indie – Stray 
Content Creator of the Year – Ludwig 
Games for Impact – As Dusk Falls 
Innovation in Accessibility – God of War Ragnarök 
Player's Voice - Genshin Impact 
Most anticipated game 
While The Game Awards is a chance to reflect on the past year, fans are always looking forward to what's coming next. There have been a lot of exciting games announced over the past year, and anticipation is growing for all of them. However, in 2023 we will see a new game introduced for the Zelda franchise, so it's no surprise to see the award go to the developers at Nintendo.
Most Anticipated Game - The Legend of Zelda: Tears of the Kingdom 
What announcements were made during The Game Awards? 
The Game Awards isn't just an awards show. Every year new games are announced which send fans into a frenzy. In the past, games such as The Legend of Zelda: Breath of the Wild and Elden Ring, for example, were showcased. This year, 43 games were either announced or received updates. 
New game announcements 
Release dates and gameplay announcements 
Controversy at The Game Awards 
Like almost any awards show, there are always people who disagree with the results. This year, #robbed was trending on Twitter during the ceremony as fans expressed their frustrations and even voiced their opinions that the results were "rigged." Many fans, for example, felt that Sonic Frontiers deserved the Player's Choice Award over Genshin Impact. Leading up to the event, fans from both communities accused each other of manipulating the vote, and Geoff Keighley's announcement mentioned that bot votes had to be considered. The announcement even came with boos from the audience. Of course, other results such as Elden Ring's Game of the Year win over God of War Ragnarök also had fans posting their frustrations on social media.
As if debates over winners weren't enough, there was another bizarre twist at the end of the show when a fan snuck onstage during FromSoftware's GOTY acceptance speech. The young man who was later identified as Matan Even said, "Hey, Matan, you know real quick, I want to thank everybody and say that I think I want to nominate this award to my reformed Orthodox Rabbi Bill Clinton." He was later arrested. 
Where to watch the full video? 
If you missed the live event, don't worry. The Game Awards (including the preshow) were streamed by multiple outlets, including GameSpot and IGN. You can also watch the awards on The Game Awards' official channels on YouTube, Twitch, Twitter, Facebook, and more. 
The Game Awards in 2023 
At the end of this year's show, founder Geoff Keighley announced the event would be returning next year for its tenth anniversary. The event will again take place at the end of the year to celebrate the best of 2023. Keep an eye out for updates on The Game Awards' official site. He also announced that The Game Awards will be partnering with the Los Angeles Philharmonic Association to celebrate the "past decade of video game music and looking ahead to its future." This live event on June 25, 2023, will feature the Hollywood Bowl Orchestra and music from the best video game franchise. Stay updated on information and tickets with The Game Awards or The Hollywood Bowl as more details will be released in 2023.
Tagged:
Stay Up to Date
Get the latest news by subscribing to Acer Corner in Google News.