Best Zombie Games on PC 2023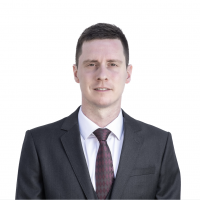 Zombies have captivated audiences, since the release of George Romero's Night of the Living Dead in 1968. Every year there are dozens of movies, television shows, and other media that pop up. However, no platform is more immersive than a well-constructed video game, as zombie games offer an exciting experience for all types of players. They range from cartoonish and friendly to dark and terrifying, and while some offer interesting stories and characters, others are simply just arcade-style shoot 'em ups. With some beloved classics out there and some highly anticipated releases just around the corner, there is a PC zombie game for everyone in 2023.
What are zombie games?
Zombie games have been a staple of the gaming industry and the horror genre for decades. In zombie-based games, players are usually tasked with surviving massive zombie hordes who are haunting, terrorizing, and devouring their victims. Players must use scavenging techniques, combat strategies, and problem-solving skills to survive. Gamers choose zombie games from a wide variety of genres, difficulties, and violence levels to best fit their skill set and gaming tastes.
Classic PC zombie games that still hold up in 2023
Atom Zombie Smasher
Atom Zombie Smasher is an intense top-down strategy game with minimalist graphics. In this classic from 2011, players take on the role of a commander tasked with saving citizens from the undead. The game features a fun and quirky storyline with a unique art style, various tactical options, and great replayability. Players must manage resources such as survivors, scientists, engineers, and construction workers to successfully protect cities from hordes of zombies.
Left 4 Dead 2
Left 4 Dead 2 (L4D2) is a thrilling first-person shooter cooperative where players take control of a group of four survivors and battle their way through the zombie-infested streets of American cities. As one of the highest-rated zombie games of all time, it's a must-try for any zombie enthusiast. L4D2 features multiple campaigns, great weapon choices, interesting dialogue between characters, and intense action.
Resident Evil 2 Remake
A remake of the classic 1998 survival horror was released in 2019 to high praise. Players can play from the perspective of both Leon Kennedy and Claire Redfield, as they battle their way through zombie-ravaged Raccoon City. The game stays true to the iconic gameplay and puzzle-solving of the original, while developers completely rebuilt the game to upgrade its terrifying visuals and intense combat. It offers the same immersive and cinematic experience that excited fans decades ago, with updates to stay fresh. With its dramatic soundtrack, gripping story, and captivating atmosphere, it's a must-try for horror and zombie fans.
The best new PC zombie games to play in 2023
Dead Island 2
Dead Island 2 blends horror, dark humor, and intense zombie-slaying action into a single package. Players traverse a "hellish version of Los Angeles (or HELL-A)" in this thrilling first-person action RPG. Developers promise that combat will "deliver the most intense, visceral, and gory first-person experience possible." Along with a unique set of memorable characters, recognizable backdrops, and plenty of zombies, the game looks like it will excite and entertain. Circle your calendar for April 28, 2023.
No More Room in Hell 2
No More Room in Hell 2 has been in early access since October 31, 2022. Lever Games has estimated that we will see the full version sometime in 2023. As a sequel to the 2011 award-winning source mod first-person survival horror No More Room in Hell, fans are excited to see what's next for the franchise. This is truly a game for those seeking terrifying gameplay and maybe even nightmares. Take control of one of eight survivors in the middle of a zombie apocalypse and try your best to survive.
Resident Evil 4 Remake
The Resident Evil 4 Remake is the latest in line for a remake and is one of the most highly anticipated games of 2023 regardless of genre. Gameplay will stay true and follow the over-the-shoulder third-person style of the original while reimagining the classic survival horror with updated visuals, modernized combat controls, and more tension. Its release is scheduled for March 2023.
The House of the Dead: Remake
The remake is a reimagined version of the classic 1997 arcade rail-shooter franchise and was released on April 2, 2022. With updated graphics, modernized controls, and updated gameplay, the remake takes players back to the original, terrifying journey through a zombie-infested world. With movement automatic, players can focus on enemies and rack up high scores. It may not be the highest-rated game on this list, but if you're waiting for The House of the Dead 2: Remake which we could also see this year, and into shooting zombies arcade-style, it's one worth checking out.
The Walking Dead: Saints & Sinners – Chapter 2: Retribution
Like the first installment of the series, The Walking Dead: Saints & Sinners – Chapter 2: Retribution is an intense, heart-pounding adventure. With visceral physics-based combat that's only possible in virtual reality, an immersive storyline, and an expanded map of New Orleans, players will have to make the difficult choice of being a sinner or a saint while they battle their way through hordes of the undead.
The Unliving
Another game that is in early access that we hope to see fully released in 2023. Lead the dead as a Necromancer and bring war to the corrupted realm of the living. As a "dynamic rouge-lite action RPG with strategic elements," and "darkly extravagant pixel art" players raise the dead to build their army, uncover secrets, and unlock lost memories. Upgrade your character after each run while controlling hundreds of units in a randomly generated world and conquer the living.
Wanderlost
While Wanderlost is an apocalyptic survival game and has zombies, it isn't exactly the game's focus. Players must survive "a hostile wilderness teeming with zombies and wildlife" while collecting and scavenging for essentials such as food, water, and shelter. It's another game that's scheduled for sometime in 2023 and features cartoonish graphics and an open world that is "procedurally generated." If you want a break from the intensity of some of the other games on this list or just try out your luck surviving an apocalypse, it might be worth checking out.
Don't miss out on the best PC zombie games of 2023
With advancements in technology, the future of zombie video games is exciting. Developers continue to push the boundaries of this genre by creating more intense gaming experiences that bring the zombie world to life like never before. Gamers can look forward to a wave of zombie-focused story-driven titles, a handful of classic remakes, and the rise of virtual reality. The genre promises plenty of new possibilities and even more immersive zombie experiences than ever before. 
Stay Up to Date
Get the latest news by subscribing to Acer Corner in Google News.