The Biggest Tech Layoffs of 2023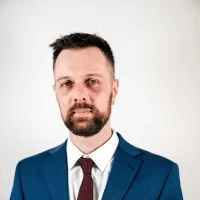 Whatever industry you are in and wherever you are in the world, chances are you have heard about the mass layoffs that are happening in big tech and other fields. Since the dark days of 2019 and 2020, people have hoped that each new year will be better than the last. After 2022 ended with redundancies for many workers, 2023 has got off to a pretty rough start for many, as we continue to struggle on through difficult, changing times.
So, what are these layoffs and why are they happening now?
The focus of this article will be tech layoffs, but before we get into detail and discuss individual companies, let's have a look at the bigger picture. First then, 2023, well it sounds a long way away from 2019, but sadly perhaps not far enough into the future as many of us would like! It is easy to look back and blame many things on what many now simply refer to as the pandemic. One thing is for sure, consumer spending on tech products in 2020 and 2021 increased dramatically as a result of the coronavirus pandemic.
Extended periods of lockdown changed the spending habits of many people. As the number of people working from home increased, so did their need for tech products such as tablets and laptops. As a result of an increase in digital spending, imports of tablets and laptops by the world's second largest importer of high-tech goods, the U.S. increased by 20.9% in the first 11 months of 2020. Growth in computing, remote communication hardware as well as software and data storage sales continued into 2021, with increased business reflected in aggressive hiring in many fields including tech.
Why are there tech layoffs?
As we returned to a new normal in 2022, our need for many of the tech products that helped us survive working from home lessened, and resultantly the numbers of employees in certain sectors became unsustainable, leading to the layoffs. On top of this drop in demand, the World Bank has warned that we are on the way to a global recession in 2023. Indeed, many countries have already fallen into recession, while others are on the brink. This generally grim economic forecast along with instability caused by the war in Ukraine has caused many companies across the board to reduce their expenses. With the tech industry hit particularly hard, employers are laying off employees in order to cut costs.
What companies are laying off employees in 2023?
Google 
Google's parent company Alphabet announced that it was laying off around 6% of its global workforce at the end of January 2023. Google CEO Sundar Pichai was very clear in his email to employees that the dramatic growth of the past few years had resulted in hiring practices reflecting a "different economic reality than the one we face today." This mass layoff comes after a period of belt tightening at Google, after shutting down Stadia, and laying off the majority of employees at Area 120, Google's incubator as well as canceling several other projects in order to focus on developing the AI market.
Amazon
Another giant cutting costs across many areas of its huge enterprise is Amazon. Once again, aggressive increases in staff numbers during the pandemic has now resulted in mass layoffs. After an internal leak of the planned "role eliminations" Amazon CEO Andy Jassy Announced  the news to Amazon employees on Jan 5th this year. These job cuts represent the largest personnel loss in the 23 year history of the company, amounting to 6% of Amazon's corporate workforce of 300,000. The recent redundancies, on top of those announced in November 2022 add up to over 18,000 people's jobs. According to Jassy, these layoffs are the result of an uncertain economy and rapid hiring over the last few years. In his update on role eliminations, Jassy added: "These changes will help us pursue our long-term opportunities with a stronger cost structure."
Zoom
Business certainly boomed for Zoom during the heady days of the pandemic. Employees from all corners of the world, from the technophile to the luddite, found themselves at home, sitting in front of their computer, tablet or cellphone navigating Zoom meetings. Within a 24 month period during the pandemic, the number of employees grew threefold in order to support the platform's increase in users. As people have returned to their offices though, the demand for Zoom has decreased, resulting in mass corporate layoffs in 2023. In a message to staff  on Feb 7th, CEO Eric Yuan informed Zoomies that 1,300 employees were to be let go, reducing the team by around 15%.
Coinbase
After laying off 18% of its employees in June 2022, the cryptocurrency exchange platform recently announced that it is to axe another 950 jobs. Taking accountability for the layoffs, CEO Brian Armstrong cited the need to reduce operating expenses by 25% Q/Q by cutting staff and putting the kibosh on several projects with a lower probability of success.
What now?
As an uncertain world teeters on recession and recovery from the pandemic, more tech layoffs are to be expected. The new normal which we are getting accustomed to keeps on changing and this in turn affects the stability of many tech companies, old and new. With supply chains in China possibly affected by the recent spike in Covid cases as well as the war in Ukraine and other global factors, more layoffs are to be expected in the short term. On a final note, take a moment to consider aligning yourself with AI. Several of the CEOs mentioned increased focus on AI in their Dear John letters (see links above) to their staff, essentially saying that they were cutting jobs while investing in the future of artificial intelligence.
Edmund is an English copywriter based in New Taipei City, Taiwan. He is a widely published writer and translator with two decades of experience in the field of bridging linguistic and cultural gaps between Chinese and English.
Stay Up to Date
Get the latest news by subscribing to Acer Corner in Google News.