Game Developers: Epic Games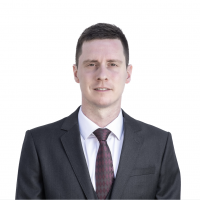 Epic Games is a leading name and one of the most respected companies in the gaming world for its game architecture, development, and publishing. With a history of quality software, timely pivots, and aggressive growth, it's built an ever-expanding library of resources that are invaluable for those creating and enjoying cutting-edge gaming experiences.
What is Epic Games?
Epic Games is a Cary, North Carolina-based video game and software development company best known for its Unreal Engine and Fortnite series. With dozens of subsidiaries under its umbrella, a digital store, a handful of quality franchises, and an influencing gaming engine, it's one of the world's gaming giants.
The history of Epic Games
In 1991, Tim Sweeney founded the computer consulting firm Potomac Computer Systems in Potomac, Maryland. The initial concept however didn't last long, as Sweeney envisioned greater opportunity in video game creation. As public information on game creation at the time was sparse, he was forced to engineer a text editor to program his first game. This game eventually became the surprise hit ZZT, which was the first game developed using object-oriented programming. This enabled other creators the ability to modify the game and its popularity soared. The success persuaded Sweeney to completely focus on video game development, which led to a rebranding to Epic MegaGames in 1992.
Knowing he would need help, Sweeney enlisted former id Software employee Mark Rein and a handful of other employees. After just a few years, the team released several games, including Adventure Math and Silverball. By 1995, its games were showing promise which led to the decision to create a game engine to build a first-person shooter (FPS), future games, and to license out to other developers.
In 1998, Unreal Engine was released to the public and was showcased through Unreal. Although fans and critics praised the game, it was the engine that had the industry buzzing for its visuals and the ability to export to multiple platforms easily. Other developers immediately began licensing Unreal Engine, which brought in huge revenues.
In 1999 Epic MagaGames changed its name to Epic Games and moved its headquarters to Cary, North Carolina. Previously, most developers worked remotely, and the move brought them together to develop its next big game release, Unreal Tournament, and the next generation of Unreal Engine.
By 2006, Epic shifted focus to console games. A deal with Microsoft allowed for a push of resources to what would become Gears of War. The game was a huge success and Unreal Engine shared the spotlight. Waves of high-profile developers began using Unreal Engine for games including Batman: Arkham Asylum, Bioshock, Mass Effect, and Tom Clancy's Rainbow Six: Vegas.
Over the next few years, the company focused on sequels for Gears of War and Unreal franchises. It also continued working on Unreal Engine and a push into mobile gaming. Its first release for a mobile platform and the first mobile game to run on Unreal Engine was the 2010 title Infinity Blade, which received positive reviews, multiple sequels, and spin-offs.
In 2011, the company again pivoted. A shift towards games-as-a-service (GaaS) was publicized during the Spike Video Games Awards with the announcement of Fortnite. This caught the attention of Chinese gaming giant Tencent, which resulted in a $330 million investment in Epic Games and a handover of 40% control of the company in June 2012.
The years following saw a focus on GaaS and Unreal Engine 4. However, the 2017 release of Fortnite Battle Royale brought the company to another level. The game exploded in popularity and quickly became the crown jewel of the battle royale game type. Epic saw millions of dollars from its battle pass system and microtransactions, which added another important source of revenue. This allowed for a rework of its other revenue streams, the addition of the Epic Games Store, a stream of investments from other companies, and a major push into esports.
In May 2020, Epic Games announced Unreal Engine 5 which was released on April 22, 2022. While Fortnite and Unreal Engine continue to have success, Epic is expanding its partnerships and in 2022 made investments for a push into the metaverse.
What are some notable franchises from Epic Games?
Although there is a long list of games developed by Epic Games and even more under the company's umbrella, a few stand out in the gaming community.  
Fortnite: A cartoonish online battle royale game to be the last player standing. It is easily the most recognized title from Epic Games. 
Gears of War: A third-person shooter released in 2006 for the Xbox 360. It quickly reached iconic status within the gaming community due to its unique art style, heavy story focus, and excellent cooperative campaign mode. 
Unreal: A series of first-person shooters first released in 1998. These games have a dedicated following and are known for their fast action, innovative design, and customization options.
Why is Epic Games influential in the gaming community? 
Fortnite and esports
Fortnite is one of the most influential games in gaming history and the battle royale genre. Its free-to-play model, accessible gameplay, and Fortnite World Cup brought countless players and a new generation into the world of online gaming and esports. Furthermore, it won the Golden Joystick for Game of the Year in 2018, Best Ongoing Game at the Game Awards in 2018 and 2019, and has had dozens of other nominations over the years. 
Unreal Engine 
The Unreal Engine is one of the most influential pieces of technology in the gaming community. It uses a combination of advanced rendering technology, visualization tools, and scripting languages to create detailed and immersive virtual worlds. It's also known for its intuitive design, advanced graphics capabilities, and flexible deployment options. Even today, its influence continues with its newest version, Unreal Engine 5, which is changing gaming as we know it.
The future of Epic Games 
The future looks bright due to Epic's investments in its game engine, platforms, and new technologies. These are resulting in more powerful games that offer incredible visuals, advanced AI, and exciting new content while also paving the way for new platforms.
Acquisitions 
Epic Games has been scooping up developers, software companies, and firms experimenting with new technologies for years. To date, the company has acquired 3Lateral, Agog Labs, Bandcamp, Chair Entertainment, Cloudgine, Kamu, Harmonix, People Can Fly, Psyonix, Quixel, RAD Game Tools, SuperAwesome, and Tonic Games Group just to name a few. With so much talent under one umbrella, it's likely the valuation for the company will continue to soar and investments will keep pouring in. If this continues, Epic Games will no doubt continue to expand its portfolio, branch into other segments of the industry, and continue to push the boundaries of gaming.
Metaverse  
Epic Games is pushing forward into the metaverse to create fully immersive digital worlds by investing huge resources and forming strategic partnerships with companies such as Sony Group Corporation and KIRKBI. Unreal Engine could be a driving force for the platform. The company envisions that the "investment will accelerate our work to build the metaverse and create spaces where players can have fun with friends, brands can build creative and immersive experiences, and creators can build a community and thrive." Although it's still early in its development, it's going to be exciting to see what they come up with next. 
Stay Up to Date
Get the latest news by subscribing to Acer Corner in Google News.