Unreal Engine 5: Changing the Game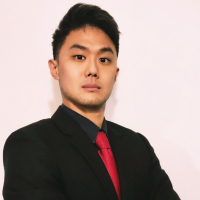 Video games have come a long way. Since their primitive beginnings, they have rapidly become brilliant spectacles utilizing the most advanced visual effects, incredibly intricate storylines, and powerful capabilities like massive multiplayer gaming and endless open worlds. What was once a vast difference between reality and the visual world of video games is now shrinking.
This is, in part, thanks to one particular gaming engine. Leading game innovation for two decades has been the Unreal Engine. With the recent launch of the fifth Unreal game engine, game developers and enthusiastic players are preparing for a new chapter in gaming.
What's so important about Unreal Engine 5?
Unreal Engine 5 is the fifth and most recent version of the legendary Unreal Engine that has pioneered gaming and 3D visuals creation since the late '90s. 2022 saw the release of a development-ready version of Unreal Engine 5. The engine had been reserved for developers who wanted to get started with the engine while in Early Access mode up until recently.
What does this mean for gaming? Well, the level of anticipation of the launch of Unreal's newest gaming engine has never been seen before. Many are claiming it will go down as one of the most momentous events in the history of gaming. With the newest updates brought to us by Unreal's gaming engine, the world of gaming and other industries in need of the highest caliber visual effects are about to reach new heights in innovation.
What is Unreal Engine?
The Unreal Engine has brought us some of the most popular 3D, 2D, and virtual reality games around. All game development requires a functional "game engine". Game engines like Unreal Engine offer tools that allow a developer to build out games from the foundational level.
Gamers and developers have been wooed by photorealistic renderings, multiplayer functions, brilliant visual effects, and post-processing capabilities from Unreal Engines that rival real-life films. Unreal's popularity has always stemmed from its limitlessness. This game engine has also been life-changing for developers as it allows easy access and use with a vibrant community.
What are Unreal Engine's origins?
This will be the fifth release of the Unreal Engine. But the company's history goes way back. Unreal started in 1998 and it's been a wild success story up until now.
Tim Sweeney started Epic Games in his basement in 1991. In the beginning, Epic Games produced a hodgepodge of unremarkable games. Upon seeing the success of unreal id's DOOM and Quake, both revolutionary 3D first-person shooters, Epic Games aimed at a new goal: to create a gaming engine in which they could develop an even better game than their stiff competition. Unreal, a first-person shooter game, finally launched in 1998 using the first version of Unreal Engine after three years of its development. The game was a success and it showcased the potential of the novel game engine.
The game engine quickly grew in popularity with developers looking to add to the original Unreal game and also create their own games. Sweeney and his team had built around the existing editor to ensure that Unreal could be an engine that would be accessible and friendly for every game developer. By making tools within the engine that were functional and ready to use, an avid community grew.
Unreal's community
One of the most alluring aspects of the Unreal Engine for developers is its community. The engine is accessible to developers and the community provides support and knowledge for all aspects of its use. There are plenty of tutorials available and when those aren't enough, a helpful developer is there to support you.
Members of the community range from Unreal Engine professionals who have been around for two decades to brand new developers who are looking to design their first game.
Why has Unreal Engine become so dominant in game development?
It's not only the vast community that attracts gamers and developers. Unreal Engine has defined video games in the 21st century because of its capabilities. If you've ever played such classics as Unreal Tournament, Duke Nukem Forever, Gears of War 3, Mass Effect, Bioshock, Batman: Arkham Knight, Final Fantasy VII, or Borderlands, then you've experienced the power of Unreal Engine. The engine has dominated because of the following:
High-quality graphics capabilities 
Incredible ease of use 
An abundance of tools for developers 
Building blocks that help developers create without needing to do everything from scratch 
Near universal accessibility through the use of C++ language
What other industries are using Unreal Engine technology?
Unreal Engine's superb graphics capabilities have also been a huge selling point for many other industries. Architects are taking advantage of Unreal Engine's incredible photorealistic graphics which can immerse architectural creations into lifelike surroundings. The entertainment industry is also using the Unreal Engine to create graphics and animations for TV, film, music videos, and live shows. Educational companies have flocked to Unreal as well. The education industry requires simulations that are as real as possible. Such examples include emergency medical training, flight simulation, eLearning, and manufacturing.
Here's why the Unreal Engine 5 launch is currently the most important news in gaming:
Excitement surrounds the launch after several developer-created demos have shocked advocates and skeptics alike. Many are convinced it will transform gaming. But, how? Here are several features Unreal Engine 5 will bring to the table.
The most realistic lighting yet
Photorealistic lighting within video games has always been challenging. It's what has, until this point, truly prevented video game animations from ascending to the film-like quality it desires to be. Unreal Engine 4 began utilizing ray-tracing technology, something that had been previously only used by the film industry to create the stunning photorealistic lighting seen in movies. Unreal Engine 5 will premier Lumen, a fully dynamic global illumination and reflection engine. Designers will essentially "drop" lights into a scene and the engine will deliver lighting and shadows almost identical to that which you see in the real world.
Massive open worlds
The concept of open worlds in video games is often underappreciated. These open worlds require incredible resources to power. Unreal Engine 5's World Partition system will separate massive open worlds into grids and selectively load sections of the grids depending on where a player navigates. This will allow larger open worlds than we've seen in the past without the need for loading between segments on the map.
The most detailed graphics yet
To create highly detailed objects within games requires a lot, from a development standpoint as well as load times. Every item in the 3D modeling world consists of "polygons". Creating highly detailed objects demands more and more polygons. Unreal Engine 5's Nanite technology will allow intense detail on polygons that are close while reducing the detail of those that are far away. Thus, it will reduce resource consumption and cut down on the time it takes to develop hyper-detailed games.
A huge premade asset library
The amount of "stuff" in a single video game scene nowadays is mind-boggling. Imagine a single scene in a video game where you're in a room filled with interactive elements, characters, and the physical structures of the room. Ordinarily, a developer would need to create each element from scratch. But Unreal Engine 5 comes with Megascans asset library, a collection of thousands of unique assets brought to Unreal by a company called Quixel. Developers can even use Quixel's mobile app to scan an object in the real world and bring it into the design engine.
Easy conversion from Unreal 4 to Unreal 5
Unreal Engine 4 has had such an impact on gaming that there are countless games using the game engine. But, how about converting current games running on Unreal Engine 4 over to the newest version? Epic Games thought of a solution. Games running on Unreal Engine 4 can convert to Unreal Engine 5. Developers don't need to worry about learning curves, either. Why? Because the user interface of the newest engine is nearly identical to Unreal Engine 4's and makes conversions a breeze.
Open accessibility
The newest Unreal Engine employs the same payment structure as the previous version. It's free…with one caveat. To encourage indie game developers to use the engine, Epic has allowed free use but if their game makes more than a million dollars in revenue, developers will need to pay a 5% fee for their use of the Unreal Engine. The fee is, however, waivable if developers release their game on the Epic Games Store.
So, when can you experience Unreal Engine 5 for yourself?
If you're a developer, then you can start creating the next big game immediately. There are plenty of sample projects that developers and curious gamers can check out that showcase the newest engine. If you're a gamer, you'll need to wait a little while longer for Unreal Engine 5 video game releases. Gamers are getting excited about a ton of upcoming games confirmed to be developed using the fifth Unreal Engine. Luckily, gamers will soon see updates to some of their favorite games (Fortnite, for example) currently running on Unreal Engine 4 slowly implemented as developers get to work. There's no doubt that the wait will be worth it.
*The opinions reflected in this article are the sole opinions of the author and do not reflect any official positions or claims by Acer Inc.
About Alex Clark: Alex is a contributing writer for Acer. Alex is a Texas-based writer and B2B email marketing strategist specializing in helping technology brands connect to their customers. He has lived all over Asia and has consulted with business clients in numerous industries to grow their brands.
Tagged:
Stay Up to Date
Get the latest news by subscribing to Acer Corner in Google News.