Websites to Sell or Trade Used Electronics in 2023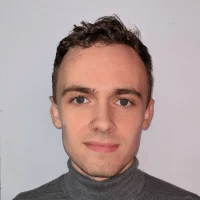 Do you have any devices laying around the house, collecting dust? Are you unsure of how to get rid of them? If you're not looking to donate or recycle your used electronics or computer parts, then selling them online could be a great option. It's a convenient way to declutter your home while also making a little bit of extra cash.
In addition, buying used electronics comes with its own benefits. It reduces electronic waste, for one, and it also reduces negative environmental impacts of production, such as water and air pollutants.
The planned obsolescence of electronic products by certain companies leads to copious amounts of waste, harming the environment. Consumer culture then reinforces the need to replace electronic devices regularly, which exacerbates the problem. Luckily, you can choose to buy and sell used electronics, allowing you to reduce your carbon footprint.
The process can also come with its own troubles and pitfalls, however. Here are some things to keep in mind when selling electronics online through a used electronics store: 
1) Wipe your devices clean.
Your devices contain a lot of personal information, and by selling your electronics to another person, you risk somebody else accessing that information. That's why it's important to wipe your device's hard drive clean before you send it to a trade-in website. Though some sites will erase the data for you, others don't make that guarantee, so the best practice is to do it yourself to avoid any problems later. 
If you'd like to keep your data, though, you'll have to save a backup of your files before you wipe the hard drive. This backup can then be transferred to another device that you own for safekeeping. If you're looking for ways to free up hard drive space to expedite this backup process, check out this article. 
2) Be honest about your device's condition. 
Before you sell your used computer or device to an online seller site, they will have you fill out a questionnaire describing the quality of the device. They will want to know things like whether or not the device turns on, whether or not the device has scratches, and how long you have used the device. For each question, the website may have you choose between several categories like poor, average, good, or like new.
You may want to fib a little to get through the process faster or to get more money for your device. This is not recommended, however, as each website has an inspection process to verify the details you have provided, which will correct any misleading or false information. Besides, an inaccurate report will ultimately slow down the process, lengthening the amount of time you'll have to wait to see your payout.
3) Compare platforms
Each platform has its pros and cons. Some pay cash, while others only offer in-store credit. Additionally, their criteria for accepting and valuing items are different, so it is worth your time to compare deals across multiple sites to see which one offers the best terms. Keep reading below to learn about some trading sites and their pros and cons!
Large platforms 
Amazon
As the global shopping behemoth of our times, it's no wonder that Amazon also has a used electronics trade-in program. It's convenient to access, as many people already have an Amazon account, and some items qualify for instant payment, which is a nice perk.
First, check to make sure that your used computer or device is listed in the Trade-In Store as eligible for trade. Once you print the free shipping label, Amazon verifies the condition of your device within 10 days. As an alternative, you may be able to trade in your device at a physical location, depending on availability.
As may be expected, though, items traded in on Amazon are only eligible for an Amazon gift card. This may or may not be an issue for you, depending on how you wish to use your trade-in benefits. Most other large platforms also exclusively offer in-store credit in exchange for used electronics.
Best Buy
Best Buy, as a large electronics retailer, also offers a trade-in program. Like Amazon, its program is available both online and at brick-and-mortar locations.
A unique advantage of Best Buy's program, however, is that it accepts a larger range of devices than other programs. When you provide information about the device's condition on the website, there's an option for you to select Other Brand if the brand is not already listed. So, if other sites don't accept your device, Best Buy might be a good choice.
Unfortunately, like most other large platforms, Best Buy provides only in-store credit for used devices.
Specialized websites for used electronics
These websites provide much of the same convenient services as the large platforms, such as free shipping labels and quick processing, while offering payout options beyond in-store credit.
Decluttr
One of the benefits of Decluttr is that it provides an instant valuation. Once you enter the make, model, and condition of your device, it automatically provides you with a price. Decluttr also has an app that allows you to scan the barcode of a CD, DVD, or game for added convenience.
The shipping process is much the same as for the large platforms Amazon and Best Buy - Decluttr provides a free shipping label, but you have to provide the box yourself. Make sure to choose a box that will protect your device, so it doesn't incur more damage en route.
Decluttr processes payment when items are fully processed, which they state on their website usually happens the day after they arrive. Payment options include direct deposit, PayPal, and even donation to charity.
BuyBackWorld
Like Decluttr, BuyBackWorld is an online platform designed exclusively for trade-in and sale of used electronics
Some unique features of BuyBackWorld are its 30 day price protection promise and its expanded free shipping options. According to their website, you have 30 days from receiving a quote to ship the item in, and if you don't like the quote, they will return your item to you for free. As for shipping, they provide the option of sending a free shipping kit to your door, which eliminates the need to provide your own box.
You can choose to be paid by check, direct deposit, a prepaid debit card, or a BuyBackWorld.com gift card. 
Auction sites and social media
Compared to trade-in sites and large platforms, auction sites and social media sites offer considerable benefits. Like on the popular OfferUp, you can set your own price and choose from among multiple buyers, which gives you more freedom as a seller.
That freedom, however, implies some more effort on your part. Additionally, some of these sites take a portion of the sale. On eBay, the fee is usually 12.9% of the sale price, and OfferUp may charge some "service fees" for a successful transaction.
Besides eBay and OfferUp, you can also try Facebook Marketplace, Craigslist, or even Reddit. Keep in mind, however, that the last three sites may offer less seller protections, increasing the possibility of being scammed by a buyer. They also may involve you meeting a buyer in person, which could put you at risk. These are factors to consider when considering where to sell your used electronics.
Acer Trade-In Program
Another trade-in option is the Acer Trade-In Program. This program is centered on sustainability, what Acer refers to as "the most radical workplace revolution in a generation". Acer Green Rewards' deal calculator instantly provides you with product quotes, recycle trade-in values, and sustainability impact information for their products.
The great thing about this program is that your trade-in will give you a discount on the purchase of a new Acer laptop, up to 84% more energy efficient than previous models. With Acer's commitment to a circular economy and outstanding products with energy-efficient technology, you can rest assured that your choice to trade in will be an environmentally friendly one.
Matthew is a freelance content writer whose work has previously appeared in well-known language-learning blog Fluent in 3 Months and The Happy Self-Publisher. His creative work has also appeared in Otoliths, CafeLit, and the Eunoia Review. He is currently based in Taipei, Taiwan, where he is studying for a master's degree in Chinese Literature.
Stay Up to Date
Get the latest news by subscribing to Acer Corner in Google News.