8 Simple Ways to Free Up Your Hard Drive Space (2022)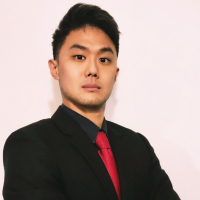 Running out of space on your computer can be frustrating. It often happens at exactly the time you don't need it to. It slows your computer down and can even cause crashes and data loss- unhelpful in an office or academic environment. If you notice lag, freezes, or are having crashes, it is time to deep clean your computer. Fortunately, you can take simple, effortless steps to free up disc space.
1) Uninstall unnecessary applications and programs 
Eliminate all unnecessary files to keep your computer at peak efficiency and working the way it should. You should first think about any unused applications and programs you do not use anymore. 
How to free up your Hard Drive 
To find and get rid of these files in Windows 10: 
Click the search button on your Windows taskbar, type "disk cleanup," and select Disk Cleanup in the results. 
Choose the drive to clean and select OK. 
Under Files to delete, select the files you want to delete. To understand what the file's for, click on it for a description to appear. 
Select OK.
How to remove apps & programs in Windows 10
Select Start, then go to Settings and choose Apps. 
Choose Apps & features, then select Settings. 
Choose the app you want to remove, and then select Uninstall.
Uninstall apps & programs from the Start menu 
Another way to remove programs is to:
Choose Start and search for the app or program you wish to uninstall. 
Right-click on the app, then choose Uninstall.
Use TreeSize Free to map hard drive usage 
One problem with Windows Explorer is you can't easily know how much disc space each folder takes up. TreeSize Free solves this. It is a free disk space analyzer tool that scans your hard drive and shows which folders take up the most space.
2) Sort your storage using Storage Sense 
Storage Sense is a valuable tool for Windows 10 and 11. It automatically sorts your storage for you and advises which programs are using up the space on your hard drive. Using Storage Sense will have your computer working more smoothly and efficiently. To find it:
Go to Start and select the Settings icon. 
Choose System, then select Storage. 
Scroll down until you find Storage Sense, and turn it On. 
Select Configure Storage Sense or run it now. 
Choose your desired settings, including how often to run Storage Sense, when to clean up files, and more.
To delete unnecessary files, do the following: 
In Storage Sense, go to Temporary Files. 
Select any files you want to get rid of and press Remove Files. 
Your Download folder could contain critical files, so be careful when setting the save download duration.
3) Clean your desktop 
Multiple files, pictures, and icons on your desktop can seriously slow your computer down. Yes, it is easier to save to the desktop, but keeping many files on the desktop slows your system down.
So, sort the files into categories and relocate them to Documents, Photos, or Videos. Doing this will ease your computer's load and make them easier to find in the future.
4) Defragment your hard drive 
Hard drives fragment data as they store the data in random areas. By defragmenting your hard drive, your computer compacts all your data together. So, your hard drive can find information faster and write new information more quickly.
SSDs don't need defragmenting the same way that older hard disks do. The good news is Windows takes care of both drives.
Windows defragmentation program is on by default, but you can do it yourself if you feel necessary. To defragment your hard disk yourself, follow these steps:
In the Windows taskbar search, type 'defrag,' and choose Defragment and Optimize Drives. 
Choose the drive to defragment and click Optimize.
After that, it is best to set a schedule appropriate to you. 
In the defragmentation program, select Change settings. 
In Change Settings, choose from daily, weekly, or monthly to get it done as often as you need.
5) Empty your Recycle Bin 
Whenever you delete a file, it isn't technically gone. The files are in the Recycle Bin located on your Windows desktop
They remain there until the Recycle Bin reaches its preconfigured maximum size (or until you empty the bin), at which point Windows deletes the oldest files to make room for new ones.
How to fully empty your Recycle Bin 
Right-click on the Recycle Bin on your desktop to open the contextual menu. 
Choose Empty Recycle Bin from the list.
How to set Recycle Bin to delete files automatically  
Go to Settings > System > Storage. 
Click Configure Storage Sence or run it now. 
Under Temporary Files. Use the Delete Files in my Recycle Bin drop-down menu to specify how often Storage Sense should delete files automatically. You can choose between: Never, 1, 14, 30 (default), or 60 days.
How to change the Maximum Size the Recycle Bin can reach 
You can also limit the amount of data stored in the Recycle bin.
Right-click on the Recycle Bin on your desktop. 
From the context menu, select Properties. 
Select the Recycle Bin location Drive. 
Check the Custom size option. 
Type the maximum amount of hard drive space your Recycle Bin can use. Remember that 1024 MB = 1 GB. 
Click Apply or OK to save your changes.
6) Use OneDrive to free up even more space 
You can free up space by saving files to the cloud.
Windows OneDrive Files On-Demand allows you to make files available online only to save some space on your computer.
In Windows 10, Files On-Demand should be enabled in OneDrive, but if it is not, do the following:
Click the OneDrive icon located in the taskbar's bottom-right corner. 
Click the Help & Settings option. 
Click the Settings option. 
Click the Settings tab. 
In the Files On-Demand section, check the Save space and download files as you use them. 
Click OK.
To make files available only online: 
Open File Explorer. 
Select the OneDrive folder on the left. 
Select the files and folders that take up the most space. 
Right-click those and choose the Free up space option.
You can now access all your files using File Explorer, but you need an internet connection. You can free up extra space by moving files to OneDrive and repeating the above steps to have them available on-demand.
Unfortunately, the free version of OneDrive only allows you to store up to 5GB. However, a Microsoft 365 subscription raises this to 1TB. It also gives you the Office apps and services like Microsoft Teams and Family Safety.
7) Transfer files to external drives 
A fantastic way to free up space on your hard drive is to save them to an external drive.
To transfer files to an external drive, connect the drive you will dedicate to the computer, and then do the following:
Open File Explorer. 
Browse to the folder with the files using the most space. 
Select the files you want to move. 
Click the Move to button from the "Home" tab. 
Select the Choose location option. 
Select the external storage as the new destination. 
Click the Move button.
You can set the external drive as a permanent location to save files and other applications:
Go to Settings > System > Storage 
Under the More Storage Options header, click the Change Where New Content Is Saved link. 
From the New apps will save to drop-down menu, select the drive to install future apps by default. You can do this for other kinds of files. 
Click Apply.
8) Third-party PC cleaners 
The best PC cleaners make it simple and easy to keep your computer optimized and running efficiently. These apps help you free up space as they:
identify and remove duplicate files 
delete junk files that can cause system instability and slowdowns 
remove cookies that may be slowing down your computer
With Windows' built-in system maintenance tools, you can do many of the same tasks. But, these tools add convenience.
Iolo System Mechanic:  
Iolo System Mechanic is an award-winning PC optimization software that can help you clean up your system and free up space on your hard drive. 
Simple one-click cleaning with detailed analysis and choices of scans 
Free or subscription options
CCleaner:  
CCleaner is a popular and well-known PC optimizer that can help you free up space on your hard drive and clean up the registry.
CCleaner frees up disk space and is very easy to use 
Free and paid versions
Regular maintenance 
The steps above will help keep your computer in good condition, processing quickly and making sure you achieve your goals with less hassle. Maintenance must be regular, though, to ensure the correct functioning of your computer.
Patrick Yu is a Senior Project Manager at Level Interactive and has 8 years of experience writing business, legal, lifestyle, gaming, and technology articles. He is a significant contributor to Acer Corner and is currently based in Taipei, Taiwan.
Tagged:
Stay Up to Date
Get the latest news by subscribing to Acer Corner in Google News.