The Decline of NFTs: A Cautionary Tale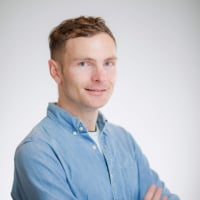 Nonfungible tokens (NFTs) became all the rage at the height of the crypto bull market in 2021. However, cryptocurrency prices fell off a cliff in 2022, throwing cold water on the NFT market. Prices have fluctuated dramatically, and trading volumes are far below those seen in 2021. What happened in 2021, and where does the market stand now?
The year 2021 was interesting in many ways. People were locked at home for months, and governments were handing out stimulus checks to boost everyone's purchasing power. Both the crypto and NFT markets benefited from this situation, and NFT trading volumes peaked in Q4 of 2021. NFT prices for several collections set records in 2021. CryptoPunks, Bored Ape Yacht Club, and Axie Infinity were among the top sellers of 2021, with combined sales of approximately US$5 billion. However, all that has changed. For example, the Bored Ape NFT price today is 69.7 ETH (about $100k).
What are NFTs? 
NFTs are essentially encrypted digital versions of title deeds that are created and exist on a blockchain and that prove ownership of an asset. You can learn how to make and sell your own art NFTs by reading our previous article here. NFTs are electronic "tokens", and each one is cryptographically unique. They can be linked to real-world or virtual items that may or may not be unique. The most popular use-case for NFTs to date has been to link them to JPEGs, often in collections of computer-generated avatars numbering in the tens of thousands.
NFTs and cryptocurrencies are both digital assets that exist on the blockchain. However, there are some key differences between the two. NFTs are unique digital assets. They are not interchangeable and are often used to represent digital artwork, collectibles, or gaming items. Cryptocurrencies, on the other hand, are also digital assets, but each token of a specific cryptocurrency is completely interchangeable with another token of that same cryptocurrency. Cryptocurrencies can be used to purchase goods and services, trade for other digital assets, or store and transfer value.
Features of NFTs that make them popular
NFTs have unique features:
They cannot be split into smaller denominations like other cryptocurrencies as they are indivisible. 
NFT tokens exist on the blockchain, which means they cannot be withdrawn, deleted, or reproduced. 
Ownership history is publicly visible on the blockchain. This avoids the need for any third party verification to find out who owned the NFT at any given time. 
If an NFT links to something that is scarce, its value is higher, and this incentivizes users who are eager to create their own unique NFT tokens. 
NFTs can include contracts. When specific conditions are satisfied, certain events can be triggered. For instance, NFTs can be programmed to provide the original creator with a share of profit in each future sale of the NFT.
NFT prices and transaction volumes in 2022
Total sales of NFTs reached approximately $25 billion in 2021, compared to just $94.9 million the year before. In 2022, total sales were $24.7 billion. However, most of those sales occurred within the first couple of months of the year, after which trading volumes fell drastically. Due to high volatility, the market is constantly fluctuating. But the downward trend in NFT pricing and sales volumes is clear.
Overall, NFT transaction volume in 2022 has shown a dramatically declining trend. From January 2022 to September 2022, NFT trading volume collapsed by 97%, from $17 billion in value to just $466 million.
In June 2022, the average number of daily sales was about 19,000, with a dollar value of just $13.8 million. Over the second half of 2022, the average number of daily sales had fallen to about 1,000 per day.
From March through June 2022, total NFT market cap fell by 40%, while trading volume collapsed by 66%, and this decline continued until the end of the year—right in line with falling cryptocurrency prices, particularly Ethereum.
In November 2022, Google searches for NFTs had dropped by 88% from a year prior, perhaps the best real-world indicator of how interest in the sector has waned.
May 1, 2022, was still the single-highest value trading day in NFT history, when 118,577 NFTs were sold for a total value of $780.4 million. But, as the crypto market has continued to linger in a "crypto winter," NFT prices and transactions have not shown any serious signs of recovery.
What is behind the NFT market collapse? 
A risk-off sentiment took hold of investors in most markets in 2022 due to tightening monetary policy and geopolitical uncertainty. This same sentiment likely spooked NFT buyers at some level and possibly encouraged many to capitalize on their NFT gains by selling their NFTs rather than continue to hold them during such uncertain times.
While freefalling cryptocurrency prices and a risk-off macro environment may account for some of the drop in NFT transaction volumes, the decline has been too steep to be explained by this alone. Many consider the NFT market crash to be the inevitable outcome of a market that had been an NFT bubble. However, the success, and hefty price tags, of many NFT collections, can be attributed to a variety of factors, most of which are not likely to cause a bubble:
NFTs are seen as opportunities to join a community. Fellow NFT owners often have access to exclusive Discord servers that include celebrities, professional athletes, and other famous people who have also bought into the community. 
By owning an NFT, users may gain access to additional NFT collections. 
Avatar NFTs may be used as profile pics as a way to showcase your online identity. 
The resale value of these collections is high, allowing for considerable profit. This is the only factor that may result in bubble-like behavior. 
NFT technology is seen to have the potential to transform many areas of our lives.
The relationship between NFTs and the cryptocurrency market is undeniable. However, as the crypto art sector matures, NFT prices are likely to more closely resemble those in physical art markets, which are not tied to the fluctuations of the underlying currency.
What lies ahead in 2023?
Although there is no doubt that the NFT market has taken a serious hit in 2022, there are still some very bullish analysts and industry insiders who see 2023 as being much kinder to the market. The theory behind this bullish outlook is that NFTs will continue to develop as innovations used by video games, artwork, music, events, and digital collectible industries. Furthermore, as the metaverse and virtual and augmented realities become more of a factor in our lives, consumers will be using virtual assets in the metaverse, and NFTs may indeed be key in unlocking crucial functionality.
A market report published by Verified Market Research predicts that the value of the NFT market will swell to $231 billion by 2030. So, are NFTs dead? Obviously not. NFT technology has staying power. But keep in mind, these are not investments, rather, they are tools that are likely to transform various aspects of our lives in the future.
 *The opinions reflected in this article are the sole opinions of the author and do not reflect any official positions or claims by Acer Inc.
About Ashley Buckwell: Ashley is a technology writer who is interested in computers and software development. He is also a fintech researcher and is fascinated with emerging trends in DeFi, blockchain, and bitcoin. He has been writing, editing, and creating content for the ESL industry in Asia for eight years, with a special focus on interactive, digital learning.
Ashley is a technology writer who is interested in computers and software development. He is also a fintech researcher and is fascinated with emerging trends in DeFi, blockchain, and bitcoin. He has been writing, editing, and creating content for the ESL industry in Asia for eight years, with a special focus on interactive, digital learning.
Stay Up to Date
Get the latest news by subscribing to Acer Corner in Google News.