Must Know Details of The Game Awards (2022)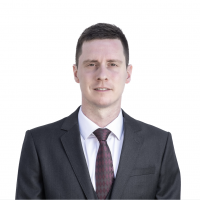 The biggest annual event in the gaming world is just around the corner. Since Dragon Age: Inquisition took home the top award in 2014, fans have circled their calendars for The Game Awards. This year, it takes place on December 8 starting with the preshow at 7:30 PM ET/4:30 PM PT and has a list of outstanding nominees.
What is the Game Awards?
As the name suggests, the Game Awards is an event to celebrate "outstanding achievements in the video game industry." Many see this as the most prestigious awards show for developers and publishers. The ceremony comes from the work of Geoff Keighley and with the support of a board of advisers that includes Epic Games, Nintendo, Rockstar Games, Sony, Tencent, Ubisoft, Valve, and more representatives from the gaming industry, it holds a lot of weight.
What to expect
This year's edition is expected to be the biggest celebration yet. After a couple of years without a live audience, it's sure to be exciting and a lot of fun. Although it is an awards show, publishers and developers are encouraged to make major announcements. In the past, new games such as The Legend of Zelda: Breath of the Wild and Elden Ring were announced while trailers and special updates were also revealed. You can also count on some surprise guests, special musical performances, and a live orchestra.
Where is it held?
The Game Awards are held in Los Angeles, California. While the in-person event takes place at the Microsoft Theater, it is also streamed online for free and in select IMAX theaters.
Who is hosting? 
Geoff Keighley 
The Game Awards was founded by Geoff Keighley who both hosts and produces the event. As a gaming journalist and producer of video game programming for all types of media, he is one of the most recognized personalities in the industry. He has spent the past few decades in a variety of roles but is most widely known for his work with the Spike Video Games Awards (VGA) from 2003 to 2013. 
Sydnee Goodma 
Internet personality and content creator Sydnee Goodma is the host of the 30-minute preshow. She is hugely influential and well-known in the industry. If you're already familiar with The Game Awards, you'll remember her as a host from past events. She has also been a part of IGN's The Daily Fix, the Twitch Rivals Streamer Bowl, and BuzzFeed.  
How to watch The Game Awards? 
In-Person 
It's possible but tough to get tickets for the in-person event. Although tickets generally sell out quickly and have been on sale since November 1 this year, it's sometimes possible to get lucky or pay a little extra on the AXS Official Resale site.
The IMAX Experience 
Select IMAX theaters will host the event live in the U.S., Canada, and select cities around the world. Not only do attendees get to celebrate with other fans, but they will also see an extended gameplay preview of Dead Space, and other "sneak peeks and surprises of upcoming games and film releases." For more information about this event or to find tickets, check out The Game Awards: The IMAX Experience.
Streaming 
The Game Awards streams for free on more than 40 different video and digital platforms worldwide. The best place to watch is The Game Award's official YouTube channel. You can also find streams on Discord, Facebook, TikTok Live, Twitter, Twitch, or even media outlets such as IGN and Gamespot. Furthermore, there are "co-streamers" on Twitch and YouTube who will be reacting and discussing the results in real time with their fans. 
Can I vote for the awards? 
Yes. Head over to The Game Awards site to vote for your favorite games, developers, esports stars, and more. You can also join The Game Awards Discord Server to vote, become a part of the community, and even watch the event live with Watch Together.  
What are the categories? 
This year, there are 31 awards up for grabs. These include: 
Game of the Year 
Best Game Direction 
Best Narrative 
Best Art Direction 
Best Score and Music 
Best Audio Design 
Best Performance 
Games for Impact 
Best Ongoing Game 
Best Indie 
Best Debut Indie 
Best Community Support 
Best Mobile 
Best VR/AR 
Best Action 
Best Action/Adventure 
Best Role-Playing 
Best Fighting 
Best Family 
Best Sim/Strategy 
Best Sports/Racing 
Best Multiplayer 
Most Anticipated 
Content Creator of the Year 
Best Adaptation 
Innovation in Accessibility 
Best Esports Game 
Best Esports Athlete 
Best Esports Team 
Best Esports Coach 
Best Esports Event
10 categories to keep an eye on 
It's an exciting time for the gaming industry. Of course, the Game of the Year (GOTY) is the big prize, but it's an honor to be nominated for any category. Among these, there are a few that we are watching closely this year.
Game of the Year 
A Plague Tale: Requiem 
Elden Ring 
God of War Ragnarök 
Horizon Forbidden West 
Stray 
Xenoblade Chronicles 3
Best Game Direction 
Elden Ring 
God of War Ragnarök 
Horizon Forbidden West 
Immortality 
Stray
Best Narrative 
A Plague Tale: Requiem 
Elden Ring 
God of War Ragnarök 
Horizon Forbidden West 
Immortality
Best Performance 
Ashly Burch (Horizon Forbidden West) 
Charlotte McBurney (A Plague Tale: Requiem) 
Christopher Judge (God of War Ragnarök) 
Manon Gage (Immortality) 
Sunny Suljic (God of War Ragnarök)
Best Indie 
Cult of the Lamb 
Neon White 
Sifu 
Stray 
Tunic
Best Multiplayer 
Call of Duty: Modern Warfare II 
MultiVersus 
Overwatch 2 
Splatoon 3 
Teenage Mutant Ninja Turtles: Shredder's Revenge
Most Anticipated 
Final Fantasy XVI 
Hogwarts Legacy 
Resident Evil 4 
Starfield 
The Legend of Zelda: Tears of the Kingdom
Best Esports Game 
Counter-Strike: Global Offensive 
Dota 2 
League of Legends 
Rocket League 
Valorant
Best Esports Athlete 
Jeong "Chovy" Ji-hoon (Gen.G, LOL) 
Lee "Faker" Sang-hyeok (T1, LOL) 
Finn "karrigan" Andersen (FaZe Clan - CS:GO) 
Oleksandr "s1mple" Kostyliev (Natus Vincere, CS:GO) 
Jacob "Yay" Whiteaker (Cloud9, Valorant)
Best Mobile 
Apex Legends Mobile 
Diablo Immortal 
Genshin Impact 
Marvel Snap 
Tower of Fantasy 
Don't miss The Game Awards 2022 
Although there is a lot going on at The Game Awards, fans watch to see who's going to take home the big awards. If you're watching a "co-creator" or tuning into a stream with live discussion, there is sure to be some back and forth about which games ended up taking home awards or breaking down any major surprises. Sometimes the few days following the event is just as fun as fans digest what happened and get excited about the announcements. Either way, it's always good fun and an important time to recognize everyone involved in the best games of the year. So, don't forget to vote for your favorites and tune in on December 8 at 7:30 PM ET/4:30 PM PT for The Game Awards 2022.
*The opinions reflected in this article are the sole opinions of the author and do not reflect any official positions or claims by Acer Inc.
 About Byron Clarke: Byron is a contributing writer for Acer Corner. As a freelance copy and content writer, he writes about business, technology, and gaming. He is passionate about reading, writing, and teaching. Most days, he spends his time helping marketing teams find creative ways to reach audiences and small businesses find strategic advantages.
Tagged:
Stay Up to Date
Get the latest news by subscribing to Acer Corner in Google News.