6 Websites to Check Out for the Best PC Gaming Deals This Holiday Season (2022)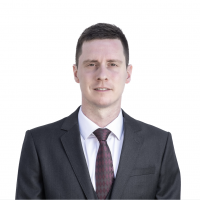 The holiday shopping season is right around the corner, and you might be in the market for a few new PC games or want to revisit some classics. With so many sites out there, it can be overwhelming to find the best gaming sales. Here's a guide to the sites with the best Black Friday and Christmas holiday deals.
When do games go on sale?
Big name publishers drop AAA games in October and November. This takes advantage of the holidays and the biggest shopping weeks of the year. While the first few days of a release see the most significant sales, it's not uncommon for games to see discounts after only a few weeks. Games that are released in the first half of the year also see major price changes as publishers and retailers liquidate stock.
Should I wait for Black Friday or even Christmas?
Yes. There's no better time to pick up a great game at its lowest price of the year. Although games go on sale all the time, Black Friday's timing for game releases and proximity to the holidays makes it a perfect time to go hunting. If you're not in a hurry, you can also wait until mid-December and into Christmas, when sites slash their prices yet again. So whether you're into blockbusters, indie games, or even VR, you'll want to mark your calendar.
When to find sales for the rest of 2022?
Black Friday is on November 25 and most deals continue throughout the weekend into Cyber Monday (November 28). However, gaming sites generally have sales that run all the way up to Christmas and even into early January. 
Best sites for PC gaming deals 
1) Steam 
Steam is a video game distribution platform developed by Valve. It offers digital rights management (DRM), multiplayer gaming, video streaming, and automatic updates. The platform has community features such as friends lists and groups, cloud saving, and in-game voice and chat functionality. The software provides a freely available application programming interface (API) called Steamworks, which developers can use to integrate many of these features into their games. It's easily one of the biggest and best sites for games, and worth checking out.
Steam is one of the best places for gaming deals. It schedules its sales and markets them as major events. The next event is the annual Autumn promotion, which includes Black Friday deals from November 22 - 29. Shortly afterwards is the Winter sale that runs from December 22 - January 5. You can find games up to 90% off, and it's common to see games released within the same calendar year be marked with huge discounts.
2) Good Old Games (GOG) 
GOG is another video game distribution platform offering video game deals. The site is a digital distribution platform that delivers DRM-free PC games. As a wholly owned subsidiary of gaming giant CD Projekt and available in multiple languages, it's a great place to start your search.
GOG generally sets up its sales a couple of weeks before Steam, but always has a Black Friday and end of year Winter sale. Look for bargains from major publishers such as Ubisoft and Paradox Interactive, indie studios, and country-specific games.
3) Humble Bundle 
Humble Bundle offers video game deals, but if you're looking to spread a little extra holiday cheer, it might be the site for you. The company's mission is to "support charity while providing awesome content to customers at great prices." Since 2010, the company and its community of over 12 million have donated over $200 million to charities. Games purchased through the site can be redeemed through various platforms such as Steam, GOG, and more. Essentially, when you buy a bundle, there is flexible pricing. You choose the price you're willing to pay and then choose from over 20,000 causes. In addition, the site offers memberships, which grant access to free games and monthly perks. The Humble Bundle system is a great way to save money and give back during the holidays.
Humble Bundle also offers products outside the bundle systems. It's a perfect site for Black Friday video game price cuts or even discounted subscriptions. The sale features "some of the deepest discounts of the year" and you can even find free games. The site typically has a Winter promotion just after the holidays to celebrate those dark January days. Last year the company sold over 38,000 bundles and raised over $27,000 during the "Dead of Winter Bundle."
4) IndieGala 
IndieGala is an Italian-based online marketplace for indie video games. It was founded in 2014 for people looking for a way to support independent game developers. As a "community of gamers", the platform was originally focused on indie bundles and multi-platform-supported games. More recently, it has branched out to include all genres and even its own titles. IndieGala was also the first bundling site to include digital music and comics.
IndieGala describes its annual Black Friday Scratchy event as the go-to place for "incredible deals, sales, and insane discounts." With a library of over 6000 games and new titles being added every day, you'll find promotions of up to 91% off, discounts on AAA games, indie bundles, publisher and franchise sales, and freebies. In December, check out the IndieGala anniversary sale and for a little fun, the annual Gameplay Giveaway Christmas Special.
5) Green Man Gaming 
Green Man Gaming is a digital game distributor, publisher, and retailer. It was founded in 2010 in the United Kingdom and specializes in the distribution of video games for PCs. With a range of indie titles and AAA games, the platform has a network that spans 196 countries, over 1200 publishers and developers, and a range of genres. The company even helps developers publish games through Green Man Gaming Publishing.
Like the other platforms on this list, you'll find bargains throughout the year and even before and after Black Friday. However, look for the best value to start around the third week in November and last through Cyber Monday. New games are added every day. You'll have to check back often to see if any of your favorites are on the list. Not to worry if you miss out, check back in mid-December for the annual holiday sale. With "big budget" games over 50% off, it's a great chance to get a game you've been eyeing. 
6) GG Deals 
GG Deals is a game comparison website that aggregates information from gaming sites all over the internet. If you're worried that you're not getting the cheapest game key out there, make sure to search for it here. You'll quickly find the best deals at the top of the list from over 40 different sites and platforms offering DRMs. You can even check out the price history to see if it's the best time to buy, set an alert, or browse similar games. Furthermore, the site offers information on Black Friday sales, holiday deals, giveaways, free games, pre-sales, and more. As a site that benefits from affiliate programs, they will make a small profit off your purchases, but these deals can lead to big savings.
*The opinions reflected in this article are the sole opinions of the author and do not reflect any official positions or claims by Acer Inc.
 About Byron Clarke: Byron is a contributing writer for Acer Corner. As a freelance copy and content writer, he writes about business, technology, and gaming. He is passionate about reading, writing, and teaching. Most days, he spends his time helping marketing teams find creative ways to reach audiences and small businesses find strategic advantages.
Tagged:
Stay Up to Date
Get the latest news by subscribing to Acer Corner in Google News.