Linux on Windows: Why and How to Switch in 2022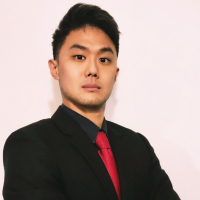 When comparing computer operating systems, we debate Windows versus Mac, yet Linux rarely gets discussed. Linux is a free and open-source operating system (OS) that is growing in popularity and offers several advantages over its competitors. With Linux's stability and security, it has built a solid and loyal fanbase. 
Some insist that Linux is difficult to use, but in 2022 that's no longer the case. Linux powers Android devices, and Chrome OS is simply Linux with the Chrome browser bolted on.  
Linux is lightweight. Unlike Windows 11, Linux runs on lower-spec machines and can revive your older PCs. Generally, most Linux distributions require as little as 4Gb of RAM. 
If you're entirely new to Linux or have dabbled with it, we'll outline if it's time to switch from Windows or run it side-by-side with your existing OS. Plus, outline ways to install it on your Acer computer. 
What is Linux?  
Linux is a free and open-source operating system that's been around since the early 1990s. Linux is known for its: 
privacy 
freedom 
security 
availability 
You can install it on a laptop without paying anything. Unlike Windows with two versions, Windows 10 and 11, Linux has hundreds of desktop distributions available. So, it's uniquely customizable. 
What are the 5 benefits of Linux? 
Linux is free and open-source software, meaning it costs nothing and does not come with proprietary licenses. So the advantages include: 
1) Stability 
Linux has a reputation for being more stable and reliable than Windows. One significant difference is that Linux is designed so that you can make substantial system changes without needing to reboot. Windows often slows down over time, and Linux rarely freezes. 
2) Customization 
You can personalize your Linux experience to fit your preferences and needs. From the look and feel of your OS to the software you run, Linux offers a variety of ways to make it your own. 
3) Flexibility 
Linux is the most flexible OS as you have more control over storing and accessing your data. Linux gives you absolute control over your machine, and you can choose which components to install. Windows comes with pre-installed software that cannot be uninstalled or changed. 
4) Security 
Linux is modular - so each Linux OS component can be audited, monitored, and secured. Plus, Linux comes with automatic updates to combat the latest security threats. 
5) Privacy 
Privacy is essential for savvy internet users as corporations and governments collect user data. Since most Linux distributions don't collect your data, you can remain somewhat hidden from Big Brother. Independent security experts prefer Linux over Windows or macOS.  
Linux is fantastic if you want security, reliability, and freedom from proprietary licensing agreements when choosing your OS. 
What are the drawbacks of switching to Linux? 
The most common drawbacks of switching from Windows to Linux are: 
1) Learning curve  
You'll have to learn how to use Linux and become familiar with its OS, especially if you begin using the terminal. 
2) Software support 
You won't be able to use some Windows applications. Tools like Microsoft Office or Photoshop do not have native Linux support.  
So for Microsoft Office, you'd need to either use: 
Use the online version of Microsoft Office  
Install Microsoft Office using PlayOnLinux 
Use an alternative like the free LibreOffice 
Photoshop now comes with a free web version. As Linux is open-source, you'll need to research whether your intended applications will work with it. 
3) Gaming 
Games may not be supported or may run slower than on Windows. You might need a cloud gaming setup to play titles. However, with Proton, thousands of Windows games now perform excellently on Linux. 
Is it time to switch to Linux? 
If you haven't used Linux in a while or are not entirely satisfied with how Windows performs, now may be the time to switch as Windows 11 requires increasingly powerful hardware.  
In 2022, low-end Windows machines will struggle to handle newer applications and games. Meanwhile, macOS lacks Linux's customization and flexibility. 
If you're not 100% satisfied with Windows 10 but don't want to abandon it altogether, consider running Linux side-by-side. You can keep all your installed programs and settings while enjoying some of the benefits of using Linux (like stability). Plus, if you ever want to switch entirely over to Linux, this approach makes the process much easier. 
What you need to install Linux 
Before you can install Linux, you will need to: 
Download a Linux Operating System (Distro) 
Install via a USB flash device 
What is a Linux distribution (Distro)? 
Linux distributions, or Linux distros, are the different flavors of Linux that you can install. The operating systems come bundled with software pre-installed. Here are three of the hundreds available: 
1) Linux Mint (easiest for beginners) 
Linux Mint is an operating system similar to Windows 10 and comes fully equipped with the apps most people need.  
2) Ubuntu (simple to use) 
Ubuntu powers millions of computers and is fast, secure, and easy to use. Ubuntu comes with: 
office suite 
web browser 
email 
media apps 
Plus, you can download thousands of apps. 
3) Chrome OS (Web First) 
If you use the web for everything, from Google Docs to Youtube to Gmail, you'll want an Acer Chromebook. Now, Chrome OS Flex offers a free and secure way to modernize older computers you already own.  
In the end, the best distro for you is whichever one feels right for you.  
How to install Linux on a Windows PC 
Although there are many ways to install Linux on your Windows computer, we'd suggest running both: 
1) Windows Subsystem for Linux: 
The Windows Subsystem for Linux (WSL) allows you to run Linux alongside your traditional Windows desktop and apps. You'll need Windows 10 version 2004 and higher or Windows 11 to run it. 
2) Virtual Machine 
If you have a Windows PC, you can install Linux with a virtual machine or VM. Virtualbox allows you to run another OS on your computer while using your current programs and settings. You'll need more than 4Gb of RAM to run it efficiently. 
3) Live USB Drive 
If you have a USB stick, you can download a distro and run Linux from bios. You can try out Linux without making any changes to your computer. Check out the Linux Mint Guide. 
What to look for in a Linux laptop in 2022 
You can buy almost any Windows laptop and install Linux on it. Acer laptops don't have Linux pre-installed, but all Chromebooks can run Linux distros. So, Acer Chromebooks are a way to get a Linux system at an affordable price.  
The convertible Chromebook Spin 514 is for students and professionals who need a laptop with the versatility to handle multiple tasks. With a 78% screen-to-body ratio, you'll enjoy your favorite YouTube clips or Netflix. Plus, work on more intensive applications without worrying about a slowdown. 
The Swift 3 Laptop is a powerful, affordable Windows machine perfect for everyday use. With an Intel® Core™ i7-1165G7 processor and 8GB of memory, the Swift 3 is capable of handling most tasks you throw at it. You can also install Ubuntu or other popular Linux distros on it. 
The Acer Chromebook 315 is budget-friendly, with 10 hours of battery life and fast boot times of 8 to 9 seconds. With its 15.6" inch screen - you'll be able to get more done.  
Linux is a reliable, accessible, and popular alternative to Windows. If you are looking for an OS that is flexible and free, Linux is a good option.
*The opinions reflected in this article are the sole opinions of the author and do not reflect any official positions or claims by Acer Inc.
About Robert Stark: Robert is a Taiwan-based writer and digital marketer. He has a passion for helping people simplify their lives through tech.
Stay Up to Date
Get the latest news by subscribing to Acer Corner in Google News.