The Tiny Raspberry Pi Computer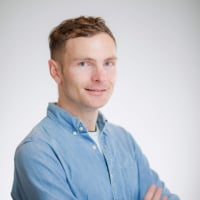 What is Raspberry Pi? 
Raspberry Pi is a small, single-board computer that was first introduced in the United Kingdom in 2012. It was developed by the Raspberry Pi Foundation, which at the time consisted of a small team of people with a mission to promote and teach computer science to students.
Raspberry Pi was designed to be economically friendly so that anyone could afford it—a modestly powerful computing device at an entry-level price point.
Today, more than ten years after its first launch, Raspberry Pi is more than just a learning tool for students; it has useful applications in almost every industry. Public and private enterprises alike benefit from its use in automation, research, and medical applications.
In classrooms around the world, Raspberry Pi enables students to explore computing and computer science, including programming skills. It is popular outside the classroom, too; anyone with $55 and an interest in computers and technology can buy the most powerful model, the Raspberry Pi 4, to tinker with at home on creative projects.
Although Raspberry Pi has no monitor, keyboard, or mouse, it is equipped with various input and output ports, and it enables endless possibilities for exploring the Internet of Things (IoT) and for physical computing.
Where did the idea come from?
In 2008, Dr Upton and colleagues at the University of Cambridge's Computer Laboratory were concerned at the declining figures for young people interested in computer science. Student enrolment figures were dwindling, and incoming students were increasingly lacking even basic programming skills.
Dr Upton thus started plans for developing what would eventually become Raspberry Pi, hoping that if aimed at children, it would engage their curiosity for computers, and thus increase the amount of young people looking to study computer science at universities in the United Kingdom.
The Raspberry Pi computer
Raspberry Pi comes with all the hardware ports required for being set up as a personal computer. USB 3.0 ports allow for the connection of external hardware devices such as a mouse or keyboard, an ethernet port allows for Internet connectivity, and an AV jack and HDMI ports allow for speakers and connection to a monitor or television.
Several iterations of the device have been released since 2012. Here is the product lineup to date:
Pi 1 Model B (2012) 
Pi 1 Model A (2013) 
Pi 1 Model B+ (2014) 
Pi 1 Model A+ (2014) 
Pi 2 Model B (2015) 
Pi Zero (2015) 
Pi 3 Model B (2016) 
Pi Zero W (2017) 
Pi 3 Model B+ (2018) 
Pi 3 Model A+ (2019) 
Pi 4 Model A (2019) 
Pi 4 Model B (2020) 
Pi 400 (2021) 
Pi Zero W 2 (2021)
The original Pi had a single-core 700MHz CPU and 256MB of RAM, while the Pi 4 has a 64-bit, quad-core CPU clocking in at 1.5GHz and comes with up to 8GB of RAM. The Pi 4 also provides more ports for peripheral connectivity.
The retail price for Raspberry Pi has always been less than $100, and is usually around $35. 
Innovative models 
The Raspberry Pi Zero is a spinoff of the Pi 1 generation, made smaller and cheaper. It is half the size of a Pi 1 Model A+, measuring 65mm by 30mm (2.6 inches by 1.2 inches). Lacking network connectivity, its main selling point is its tiny price—$5 for a minimalist desktop PC. This price doesn't include the required peripheral devices, of course.
The Raspberry Pi 400 is a complete computer built into a compact keyboard. Sharing some specs with the Pi 4, it has a respectable 64-bit, quad-core CPU at 1.8GHz, 4GB of RAM, a dual-band IEEE 802.11b/g/n/ac wireless adapter, Bluetooth 5.0, BLE and Gigabit ethernet. It also has ports for USB 3.0, HDMI and more.
The third best-selling computer of all time
As of 2021, 37.4 million Raspberry Pi computers have been sold. At an average price of $35, this is a market worth more than $1 billion.
According to a report by Industry Arc, the market size of Raspberry Pi for industrial use is forecast to reach $385 million by 2026. This growth is based on the following trends:
Adoption of industrial computers in IoT control or robotic monitoring applications. 
A continuation of the modern shift in North American industry towards industrial automation and the growing demand for wireless automated control solutions. 
A rise in smart or intelligent warehousing and inventory management services.
A tool for improving the world
You may have heard the phrase, "Software is eating the world." No one would deny that computers, software, and the Internet have revolutionized our world. Raspberry Pi brings all three revolutionary tools into a single, cost-effective package.
For young people who want to learn computer science, Raspberry Pi's low price has provided broad access to a set of tools that can assist them in learning programming and computing technology.
The Raspberry Pi Foundation chose Python as the primary language of the Pi because of its power and ease of use. Students can begin programming as soon as they have connected peripherals to the computer.
The Pi can be programmed to do tasks that would not be suitable for a larger and more powerful desktop computer. Here are some tasks it is capable of:
A video camera with facial recognition that identifies visitors at your front door. 
An air quality sensor that takes logs over a time period. 
A home network add-on that blocks ads over the Internet. 
Display the currently playing song's album art on an e-ink display. 
Clapping your hands to turn on and off lights.
For those who are proud of their Raspberry Pi ingenuity, Coolest Projects Global offers a platform where anyone up to the age of 18 can showcase their creations. It is free and open to creators anywhere in the world.
Global support community
One of the best things about Raspberry Pi is the large community of enthusiasts that use and support it. There is a wealth of knowledge in dedicated forums on the Internet, and plenty of great tutorials that can help you customize the Pi and use it for your specific needs.
With such a large amount of support available, and considering the very low price, anyone who has an interest in programming and computing and who wants to solve problems creatively should think about getting a Pi.
About Ashley Buckwell: Ashley is a technology writer who is interested in computers and software development. He is also a fintech researcher and is fascinated with emerging trends in DeFi, blockchain, and bitcoin. He has been writing, editing, and creating content for the ESL industry in Asia for eight years, with a special focus on interactive, digital learning.
Ashley is a technology writer who is interested in computers and software development. He is also a fintech researcher and is fascinated with emerging trends in DeFi, blockchain, and bitcoin. He has been writing, editing, and creating content for the ESL industry in Asia for eight years, with a special focus on interactive, digital learning.
Stay Up to Date
Get the latest news by subscribing to Acer Corner in Google News.