How to Enable Parental Controls on PlayStation 4 & Nintendo Switch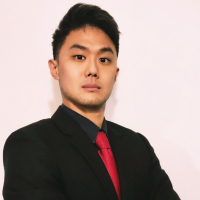 PlayStation 4 & Nintendo Switch game consoles offer parental control features so that gameplay doesn't interfere with homework or bedtime. Video games can create potentially harmful situations for children, so monitoring and restricting access to inappropriate content is critical. Now that gaming consoles give children access to the internet and other online users, parental involvement is vital 
Here's how to master the parental control features on PlayStation 4 & Nintendo Switch game consoles.
How to set parental controls on PlayStation 4 consoles 
Sony's PlayStation 4 aims to entertain everyone in the family. Now, it's more than a video game system as users can also stream movies and access the internet. Because of this, not everything on these consoles is suitable for everyone of all ages. Therefore, setting limits on what your children play, watch and browse is essential. 
You probably don't want your kids to tune into R-rated movies or M-rated games. Plus, with internet access, they can talk to strangers. Parental controls can keep them safe while allowing them to have fun with their gaming console. 
First, you should create a family account and set yourself as the Family Manager. Then you create "sub" accounts for each of your children. The PS4's parental controls allow you to limit what your children can access on the console, the PS browser, and the PS apps. 
What can I restrict on PS4? You can: 
1.    Set time restrictions on when and the duration your child can access PS4. 
2.    Set age restrictions on games. Every Sony game has an age rating assigned by the Entertainment Software Rating Board (ESRB) to tell you if it's appropriate for your child. 
3.    Set monthly spending limits. You can limit or restrict the amount your child can spend. 
4.    Restrict communication and user-generated content (UGC). One way to restrict communication and user-generated content is to disable chat, messages, and game invites. This also restricts viewing content created by other users. 
5.    Restrict use of PS4 Internet Browser. 
6.    Restrict VR headset use as it's only suitable for those over 12 years old. 
Step 1: Set Up PlayStation 4 System Restriction Passcode 
Sony's parental control options help ensure your child's safety and privacy. First, set up a System Restriction Passcode to prevent your kids from accessing and changing your settings. To do this, you should: 
1.    On the console, navigate to Settings > Parental Controls/Family Management > PS4 System Restrictions.
2.    Enter the default code: 0000. 
3.    Enter a new four-digit passcode using the controller. Choose a passcode that is memorable and only you know. 
4.    Re-enter the password to confirm. 
Now that you've set up a system restriction passcode, you can set up your kids' accounts on your console. 
Step 2: Create a child account on PlayStation 4 
You can create an account for your child that allows them to have limited viewing and playing privileges separate from your own. Each child should have their own account with their correct birthdate and unique password. 
1.    Sign in as the family manager.
2.    Navigate to Settings > Parental Controls/Family Management > Family Management.
3.    Choose Add Family Member > Create User.
4.    Type your child's name, their date of birth, and then select Next.
5.    The User Agreement page will appear. Select Accept to continue.
6.    If it's your first time creating a child account, you'll pay $0.50 via credit card to verify that you're an adult. If you need to create multiple accounts, you'll only need to pay once. The money isn't lost but deposited into your PlayStation wallet for a future purchase. Select Next to continue. 
7.    Enter your payment details. Select Verify to confirm your purchase.
8.    After the payment is finished, select OK to continue.
The next step is to set up parental controls and restrictions for each child's account.
Step 3: Implement parental controls on PS4 
Discover how to set up parental controls to restrict your child's activities and features. 
Select Settings > Parental Controls/Family Management > Family Management. 
Choose the account you'd like to manage. You should create a unique password-protected account for each PS4 user. 
With each account, you can set up various parental controls. On the parental controls screen, you can choose what you'd like to restrict.
1) Restrict Games by Age Level 
1.    From the Parental Controls Screen, Select Age Level for Games. 
2.    You can restrict games based on the ESRB scales of 1 to 11. The default is 9, 11 is mature, and 3 is everyone. 
3.    Select Confirm. 
2) Set Time Limits 
1.    Navigate to Settings > Parental Controls/Family Management > Family Management. Choose the account you want to set restrictions for. 
2.    Set your Time Zone, then choose Time Play Settings. 
3.    Select Save to apply the changes once you have placed your time limits. 
3) Limit Internet Access 
If your child joins Sony's online PlayStation Network, you can set: 
Communicating with Other Players: Control if your child can chat or message with other players, including their friends. 
Viewing Content Created by Other Players: Control if your child can view UGC content, including videos, pictures, and text. 
Age Filtering for Online Content: Control if an age filter will block your child's access to content based on their age. 
4) Set Spending Limits 
1.    Select Applications and Devices > Network Features.
2.    Select Monthly Spending Limit. Input a maximum amount your child can spend each month. 
3.    Save your settings.
Step 4: Set a unique login passcode for every account 
Everyone on your PlayStation console should have a unique login passcode. Otherwise, your child can log into the accounts of other family members and bypass the restrictions you've set up. 
1.    Navigate to Settings > Login Settings > Login Passcode Management. 
2.    Set a four-digit passcode. Make sure it's something memorable that only they know. 
Step 5: Disable new user creation and guest login 
Disabling the creation of guest profiles or new users is essential because kids create new accounts to bypass the set parental controls.
1.    Navigate to Settings > Parental Controls/Family Management > PS4 System Restrictions. 
2.    Choose New User Creation and Guest Login > Not Allowed.
Now, you've enabled all the PS4 parental controls. Read on to master Nintendo Switch's Parental Controls 
How to Enable Nintendo Switch's Parental Controls 
Nintendo Switch is a great game console for the whole family. Out of the top 3 game makers, Nintendo is the most family-friendly brand with characters like Mario and Zelda. But if you want to keep your children from accessing certain games or channels? Nintendo Switch's parental controls can help!
With Nintendo Switch, you have three ways to set your parental controls: 
·    On-device Settings: You can limit access to specific games by age, social media postings, and communication with others. 
·    Nintendo Switch Parental Controls App: The above, plus you can set time limits and view your child's Switch activity.
·    Parent's Nintendo Account: Can only restrict Nintendo eShop purchases.
Unlike PS4, you set parental controls for the system, not each user. The same restrictions will apply to everyone who uses the system, so pick them with the youngest gamer in mind. 
1) On-Device Settings: 
The quickest way to set up parental controls is through the Home menu. To set up on-device Parental Controls for the first time: 
From the Home Menu, select System Settings 
Highlight Parental Controls, then select Parental Controls Settings. 
You'll be prompted to use the Nintendo Switch Parental Controls app on your smart devices to restrict and monitor your child's activity. Press the X Button and select Next to continue without using the app. 
Choose the Restriction Level. 
Choose either preset age restrictions or Custom Settings. Custom Settings include: 
Restrict Software. Choose the age you want to restrict the game by. (6+, 13+ etc.) 
Software Rating Organization. The default in the US is ESRB. 
Posting Screenshots/Videos to social media. Restrict the ability to post videos and content to social media. Nintendo disallows all players under the age of 13 from accessing their social media content. 
Communicating with Others. Limit your child's ability to exchange messages and images with other users. 
VR Mode (3D Visuals). Restrict VR mode.
Select Save and then OK to confirm once you've set the restrictions you want. 
Finally, create a four to eight-digit PIN that you will use to access the Parental Controls later. 
2) Nintendo Switch Parental Controls App: 
You can limit how long or how late the Switch is used daily with the Nintendo Switch Parental Controls app.
Download the Nintendo Switch Parental Controls App from Google Play or App Store. 
Follow this guide to link your Nintendo Switch to your app. 
Once successfully linked, select Console Settings in the upper-right corner. Plans you can set up include:  
Set a Daily Play-Time Limit. You can choose No Limit or limit activity for up to 6 hours. 
Bedtime Alarm: Set gameplay to stop at a particular time each day. 
Suspend Software: The game stops when the time limit occurs if enabled. Otherwise, an alert appears, but the games are still playable. 
Restrict Games: Choose from preset restrictions by age or use custom Settings. You can also manage your allowed titles by selecting Whitelist 
3) Parent Nintendo Account: 
Your parent account can manage the who family group including: 
Manage Nintendo eShop spending limits. 
Enable or disable the Friend suggestions feature.
That's it! You've enabled all the Nintendo Switch parental controls. 
Parental controls and monitoring are vital to your children's safety. Regardless of the settings you choose, it is always most important to spend time with your child and talk to them about their console usage. Show interest in what your kids are interested in, and they will often share a lot of information with you. 
Patrick Yu is a Senior Project Manager at Level Interactive and has 8 years of experience writing business, legal, lifestyle, gaming, and technology articles. He is a significant contributor to Acer Corner and is currently based in Taipei, Taiwan.
Tagged:
Stay Up to Date
Get the latest news by subscribing to Acer Corner in Google News.