10 Warm Destinations for Digital Nomads During Winter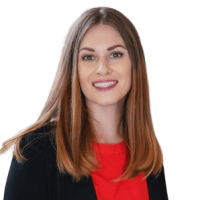 The term digital nomad tends to conjure up images of working from a beachside cafe or sun-soaked workspace. Some of the best places for digital nomads in summer include Buenos Aires, Argentina, and Grenada, Spain. But being a digital nomad is not just a summertime lifestyle. So, what happens when winter strikes?
Fortunately, there are many suitable destinations for digital nomads to enjoy warm weather — even in winter. Stay tuned and learn more about our top 10 warm destinations for digital nomads during winter. 
1. Las Palmas, Spain
Our list of nomad-friendly destinations would not be complete without mentioning sunny Spain, a popular travel destination all year round. Las Palmas de Gran Canaria, known as Las Palmas, is located on the northeastern coast of Spain's Gran Canaria Island. It is the island's largest city and is highly popular with seasoned and aspiring digital nomads. The Gran Canaria is close to the coast of Africa, which is good news for nomads looking for the perfect winter destination. Gran Canaria enjoys mild winters and is one of the sunniest places on earth, boasting over 320 days of warm sunshine yearly. Combined with affordable living costs and a thriving nomad scene, Las Palmas is one of the best places for digital nomads to enjoy warm weather in winter.
2. Madeira, Portugal
Sticking with Europe, the next digital nomad destination for winter months is Madeira, Portugal. With a pleasant climate known as an eternal spring, Madeira offers comfortable temperatures all year round. Surrounded by sea and mountains, Madeira offers a truly special experience for digital nomads who do not want to compromise during winter. Nomads craving cooler weather can head to the mountain peaks — just don't forget to bring a jacket! Madeira is a nomad-friendly destination and even has a project in collaboration with the regional government called Digital Nomads of Madeira, offering events and advice for nomads considering Madeira as their next destination.  
3. Split, Croatia
Split is a major commercial and transportation hub in southern Croatia, located on a peninsula in the Adriatic Sea. It is also a hugely popular digital nomad destination due to its good weather and various downtime activities. Split boasts multiple sandy beaches which are perfect for relaxing after a hard week of digital work. It is a hidden gem and an increasingly popular destination for digital nomads looking for somewhere to live out the winter months. The city boasts stunning historical architecture and is located just a few hours away from other popular cities like Dubrovnik and Zagreb.
4. Valletta, Malta  
The city of Valletta, Malta, is a UNESCO World Heritage site thanks to its outstanding historical value. Valletta is a fortified city situated on a hilly peninsula and sits between two of the most beautiful natural harbors in the Mediterranean Sea. The city offers pleasant weather most months of the year, with the coldest temperature hitting 12.5°C (55°F) in January. The winter months are a great time to visit Valletta, as it is less crowded than the popular summer months. It feels less like a tourist destination during winter, giving digital nomads the chance to explore and take pictures without the crowds. Nomad-friendly co-living and co-working spaces are popping up around the city as it becomes an increasingly favored city for digital nomads. 
5. Montevideo, Uruguay
Montevideo is Uruguay's largest and capital city, situated on the northern shore of the Río de la Plata estuary. Around 1.3 million people — almost half of Uruguay's entire population — call the city home. The city is known for its slower pace and tree-lined streets, which is perfect for digital nomads looking for a relaxed working location. It is more expensive than other Latin American capitals, but it offers an outstanding cost-to-life ratio and quality of living. The city is also equipped with co-working and co-living spaces, making it an irresistible choice for digital nomads searching for their next place of work.
6. Playa del Carmen, México
Located along Mexico's Riviera Maya, Playa del Carmen is an unforgettable location for digital nomads and tourists. The city also has a long and important history, as it was a crucial stop-off point for the Mayan people on pilgrimages to the nearby island of Cozumel. Nowadays, it is a beautiful tourist destination for people looking to soak up some sun and visit the neighboring cities of Cancun and Tulum or even take a boat to Cozumel. Playa del Carmen offers predictable weather all year round, making it easy for nomads to plan their visit. Winter may be considered the best time to visit as it is less humid and pleasantly cool. Playa del Carmen is a top destination for digital nomads, especially as it offers fast Wi-Fi and a bustling co-working scene. 
7. Buenos Aires, Argentina
Buenos Aires is the capital of Argentina and home to 15.4 million people, making it one of Latin America's most populous cities. It is a major cosmopolitan city with a lower cost of living than some Latin American capitals. Buenos Aires is a great choice for digital nomads who have not yet started to explore Latin America, and it is strategically placed for travel to other countries such as Uruguay, Chile, and Brazil. Winters are mild but humid, whereas summers are hot and humid. In the winter months, June to September, visitors can expect temperatures of around 11°C (51.8°F). Moreover, the digital nomad community is thriving, with regular meetup events and convenient co-working spaces to ensure nomads get the most out of their time in this sparkling city. 
8. Bali, Indonesia
Bali is probably one of the most well-known destinations for digital nomads, and with good reason. With stunning beaches and vibrant green jungle areas, Bali really does have it all. There is fast Wi-Fi and comfortable co-working spaces or cafes for digital nomads to get their work done. Moreover, Bali offers an incredible quality of life and low cost of living, making it an ideal destination for nomads on a budget. Bali has clear wet and dry seasons and a hot tropical climate. The dry season, spanning April to October, sees temperatures of 21°C (69.8°F) to 32°C (89.6F). Nomads can expect similar temperatures in the wet season, which is from November to March, with a higher humidity level. 
9. Chiang Mai, Thailand
Chiang Mai is another top digital nomad destination located in Asia. With an affordable cost of living and outstanding natural beauty sights, it is not hard to see why digital nomads love working from Chiang Mai. It is packed with opportunities to see Thailand's national animal, the majestic Asian elephant, and there are also sanctuaries where they are cared for by loving owners. Moreover, there are opportunities for hiking around local jungles and seeing stunning waterfalls and wildlife. Chiang Mai is great for nomads who want to dodge colder winter weather, with a cool but comfortable winter season. It is also well-connected and has an airport with flights to other Asian islands and countries like Bali, Vietnam, and the Philippines. 
10. Da Nang, Vietnam
Da Nang is located between the country's capital Hanoi in the south and Ho Chi Minh City in the north. The city boasts a rich history and is a fascinating mix of natural attractions, international influences, and local culture. Da Nang is an affordable city that caters to various budgets and is a fantastic place for digital nomads to soak up local traditions and culture while they work. The city is an up-and-coming digital nomad destination, however there are lots of coffee shops with stable internet for remote workers to finish their daily tasks. Like Bali, a typical year in Da Nang comprises a wet and a dry season, with warm temperatures throughout.
Conclusion 
We have covered some of the top places for digital nomads wondering how to stay warm in cold weather. From Europe and Latin America to Asia, there are many stunning nomad-friendly destinations for remote workers to visit all year round. Aspiring digital nomads should conduct their own research before traveling and double-check visa requirements and insurance options. A digital nomad lifestyle can be challenging but extremely rewarding, so why not consider some of these breathtaking destinations for your next remote working location?
Jeni is a translator and writer based in Taiwan. She is passionate about business development and loves helping companies enter international markets. She is fluent in English, German, and Mandarin Chinese, and combines these with her industry experience to provide practical market entry solutions.
Stay Up to Date
Get the latest news by subscribing to Acer Corner in Google News.