Ten Common Challenges That SMBs Face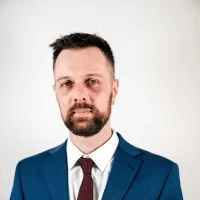 Small and medium businesses (SMBs) are the backbone of the US economy. According to figures from the US Small Business Administration Office of Advocacy, SMBs employ around 61.7 million Americans, representing an astounding 46.4% of private sector personnel. More than 33 million SMBs in the United States create 43.5% of gross domestic product, representing a vital slice of the American economy. SMBs create jobs, encourage innovation, and increase economic stability, driving forward a resilient, competitive American economy.   
Starting your own business is part of the American dream, so chances are you or someone you know is employed by or owns their own SMB. All businesses start small, and as they grow, they each face a unique set of challenges. Challenges for small businesses mostly stem from their smaller size. These range from the obvious, such as limited resources (financial, tech, and human), to less obvious challenges such as customer engagement and retention. Before you start to worry about the challenges faced by small businesses, read on to discover the challenges that your SMB may face and some ways to deal with them.
What are the 10 challenges faced by small businesses?
1. Cash flow management
Effective cash flow is one of the perennial business challenges facing SMBs. Positive cash flow is a simple financial metric of generating more money than you spend. If there's not enough cash coming in, then there won't be enough funds available to meet operational costs, let alone invest in growing the business. Maintaining consistent, positive cash flow is a big challenge for SMBs, especially when they first begin operating. SMBs often struggle with positive cash flow due to factors such as irregular income, delayed payments, and unforeseen expenses. A few unexpected expenses, like compliance fines, employee turnover, or cybersecurity breaches, may quickly drain the coffers and overwhelm the financial health of an SMB.
2. Access to capital and funding
Surely, these business problems caused by negative cash flow could be remedied by a loan or a grant? Alas, one of the hurdles that small businesses face is securing access to loans, grants, or investors. Think for a moment of a few TV shows you might be familiar with, like The Apprentice or Shark Tank. In the same vein that cut-throat decisions are made on these shows, banks and investors are wary of making loans to SMBs that may lack extensive financial history or assets to borrow against. Applying for financing or the assistance of angel investors can be a complicated, time-consuming process, one which many SMB owners may be overwhelmed by. To help overcome these issues, it is vital for SMBs to do their best to maintain good credit, as well as keep detailed financial records.
3. Talent acquisition and retention
A company is only as good as its employees. While we have doubtless heard this phrase a few times in our lives, in many ways, it rings true. One of the biggest challenges for small business owners is attracting and holding onto the best employees. Jobseekers today face an uncertain future on an overheating planet, an unstable economic forecast, and a war dragging on in Europe. It makes sense that they are searching for stable, financially rewarding employment in organizations where they will be able to grow. Larger businesses are able to offer more competitive salaries and other benefits that SMBs are simply unable to compete with. While the purpose of staff is to earn money for your business, the costs associated with training and retraining need to be factored into business plans.
4. Evolving technology integration
Love it or loathe it, technology is evolving at an ever-increasing pace. While there are industry-specific technological developments for individual SMBs to keep abreast of, some tech evolutions affect businesses in every field. As you might expect, nearly three-quarters of businesses today have websites, so simply having a website is not enough these days. From establishing a social media presence to AI data analysis, many new technologies can benefit your SMB. To stay ahead of the competition in today's constantly developing digital landscape, employing an in-house specialist or outsourcing to a freelancer is a necessary step for SMBs. As such, it is easy to see that the associated costs of keeping up with technology are a growing challenge that small businesses face today.
5. Marketing and visibility
In today's digital landscape, one of the biggest obstacles to starting a business is establishing a strong online presence. For new, smaller businesses, the internet and social media platforms can be a daunting space. Depending on your industry, your brand's online presence and identity may be an essential tool to growing your SMB. Social media is a domain where many SMBs struggle to get a proper foothold. To help you get started, have a read of our guide to maximizing your marketing strategy with social media. While larger businesses have the financial and human resources for dedicated marketing teams, SMBs may lack the budget and personnel for such endeavors. However, recent developments in artificial intelligence (AI) have made various aspects of marketing and visibility for your SMB more readily available. Check out this informative article outlining how AI art can help to market your SMB.
6. Regulatory compliance and changes
While keeping up with local, state, and federal regulations isn't the first thing many SMB owners think of when they wake up in the morning, maybe it should be! Regulatory compliance is an SMB's adherence to the laws and regulations relevant to its business processes. These regulations are put in place to protect people, data, and the environment. By following the appropriate compliance standards, businesses can defend against cyber-attacks, data theft, and other potential disasters. The consequences of non-compliance can be dire, from billion-dollar fines to loss of customer trust. Thankfully, regulatory compliance software such as Microsoft Purview Compliance Manager can help you stay compliant. Regulatory compliance is a complex topic that needs to be understood by all businesses, so get a better idea of regulatory compliance from this article.
7. Competitive landscape
Any business issues today that your SMB faces are set against the backdrop of a competitive landscape. Different locations and industries face varying competitive challenges. In saturated markets, SMBs may struggle to differentiate themselves from competitors both large and small. On a local level, SMBs may have to prove themselves against similarly sized competitors vying for a place in the local community. Regionally, SMBs face competition from a wider range of businesses, all attempting to break into larger markets. At a national and even international level, large corporations will often control the market, leading to a seemingly David and Goliath scenario. For smaller businesses to thrive, they must carve out a unique value proposition (ideally in a niche market) and establish their brand in the digital landscape.
8. Scalability and growth
Managing business expansion is a specialist task. As companies evolve, scaling up presents unique challenges for SMBs. Many scalability challenges are related to the other points in this article. For example, if an SMB wants to grow, it will have to face larger competitors, requiring different marketing strategies in order to stand out from the crowd. Similarly, with growth comes changes in regulatory compliance, as mentioned in the point above. Moving into larger/new markets on a national or international level requires research into foreign regulatory landscapes as well as additional time, funds, and personnel. Many SMB owners might be tempted to jump in and set ambitious goals for quick growth, however;  it is imperative first to assess market trends and demands as well as financial health, competition, and potential risks before any planned expansion. Also, start small to grow big; a well-planned incremental scaling up is more likely to be sustainable in the long run.
9. Time management
It is accepted practice that SMB owners wear many hats in the day-to-day running of their businesses. However, this juggling act can take its toll not only on the SMB, but also on the business owner and its employees. It is tempting for many SMB owners to handle as much as they can on their own. Alas, without prioritizing tasks efficiently, working hours may not be spent attending to the most important tasks. On top of this, delegating tasks is necessary for the health of the business and its employees. If tasks aren't delegated, inefficiency can strike, leading to issues in the company and eventual burnout. Unfortunately, inefficient time management is a common problem many small businesses face due to insufficient resources. Don't despair, however, because technology can assist with task automation, task prioritization, and the creation of other helpful time management strategies.
10. Cybersecurity and data protection
Many SMB owners incorrectly presume that they won't be the targets of cybercriminals. They don't have as much to steal as larger, more established businesses, so why would a cybercriminal bother with them? Alas, this is not the case. SMBs are common victims of cyber attacks because they often have less formidable cyber security protection than larger companies. Fortifying your digital perimeters will make your SMB less vulnerable to cyber attacks.  Hardware is equally important as antivirus and other security solutions, so choosing a secure work computer for your SMB should be a priority in protecting your data and your business. Finally, Acer TravelMate Solutions will help you rethink how you work, providing integrated solutions to the modern challenges SMBs face today.
The takeaway
Don't let the challenges that SMBs face grind you down — take action today! By identifying the various obstacles that your business faces and taking action to address them, you can work towards ensuring long-term and sustainable success. The individual challenges discussed above often directly influence other pain points. For example, the inability to find and retain talent can impact an SMB's ability to establish a strong online presence. A lack of specialist employees may also affect your ability to keep up with regulatory compliance.
Where possible, it is important to let technology assist your SMB. Taking the two examples above, your SMB could harness an AI marketing platform such as Jasper, and integrate regulatory software such as Microsoft Purview Compliance Manager into your business. Every business is unique, so be sure to check out this guide to starting a successful business in 2023 and seek support, resources, and tools that match the needs of your SMB.
Edmund is an English copywriter based in New Taipei City, Taiwan. He is a widely published writer and translator with two decades of experience in the field of bridging linguistic and cultural gaps between Chinese and English.
Stay Up to Date
Get the latest news by subscribing to Acer Corner in Google News.