10 Steps to Starting a Successful Business in 2023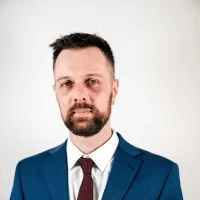 Starting your own business is part of the American dream. Many of the biggest, most successful companies that we frequent daily had humble beginnings in someone's garage or basement. Do you have a dream of starting a business from your own home? Great ideas need to be nurtured in order to grow into successful businesses. So, whether you are a serial entrepreneur, or a first timer starting a business with no money, read on to discover ten steps that you need to follow.
1) Find a good opportunity and understand the market
What must an entrepreneur assume when starting a business? Well, to start with, "You can't start a fire without a spark." These wise words from Bruce Springsteen are the first point in our starting a business checklist. Before business plans, tax planning, and renting a space, you are going to need a good business opportunity and an understanding of the market that you plan to jump into. A good idea isn't necessarily a good business idea, but if, as a small business entrepreneur, you consider the three types of business opportunities to look for, then you will be off to a good start. Firstly, identify a need, a job that needs to be done. Understand the market and the job that your customer is trying to do, supply the product and they will (hopefully) buy it.
2) Learn how to make a business plan
After you have hit upon a good idea for your business, it is time to plan, plan, plan. A business plan is a formal document, defining in detail the goals of a business, how these goals will be attained, and a time frame for achieving these goals. Both newly emerging and established businesses use business plans. Business plans identify, describe and analyze an opportunity. A plan should start by describing the company's core business activities, and their technical, economic, and financial viability. A good plan can help to attract investors as well as focus your employees on working towards key objectives. There are many resources and courses to help you develop your idea into a business plan. The U.S Small Business Administration provides a helpful guide, so what's stopping you from starting? 
3) Financial planning + taxes
Moving on, you might be asking "What must an entrepreneur do after creating a business plan?" More planning! Taxes might not be at the top of your list when you are planning your glamorous new business, but without sound financial planning and paying your taxes, you are setting yourself up to fail. Being organized and prepared in regard to your financial planning is key here, so keep track of everything! Savvy financial and tax planning will make a huge difference to your company. Following a few battle tested strategies can pay off in the short and long term. Manage the timing of income and expenses. Every case will be different, but an accountant or tax advisor can provide you with the correct methods to time invoices and purchases to your benefit.
4) Legal considerations
Your next business requirement is to understand the legal requirements for starting a new business. Before starting a business, it is worthwhile to spend some time understanding risk and protecting yourself against legal implications. Take note that this article is not legal advice. For this, we recommend you consult a legal professional. Most likely, they will advise you that learning about, and preparing for legal issues that come with starting a business before you begin will protect you from legal and financial peril! Firstly, before settling on an official name for your enterprise, a thorough online search to check if another business is already operating under the name will prevent you from infringing on another company's trademark. When you start your business, you will need to decide on the legal status of your company. Limited partnership, corporation, and limited liability company (LLC) are business structures you may have heard of. The legal structure of your company will have implications on how you run your business and pay taxes.
5) How to market and brand your business
Now we get to the fun part! Think of your brand as the character and identity of your business. Marketing and branding your business will enable you to stand out from the crowd. In this day and age, when anyone can be an entrepreneur in business, your brand must project itself as a reliable, worthy partner and not just a flash in the pan. Staying relevant requires investing time and money in branding. Your brand story, values and aspirations are all ways for your business to stand out from others in the crowd. Choose who you are and stick to it. Consistent branding makes your company memorable, this fosters customers' trust and inspires engagement. With engagement comes loyalty and an emotional connection to your customers. Through referrals and repeat business, this connection will help your business continue to evolve.
6) How to hire the right people
A business is only as successful as its employees. New employees directly influence the efficiency and profit of your business. Remember, like a flower to honey bees, or honey to the bear, your company needs to attract employees. Hiring the right people for your business is essential. Firstly, your hiring process should be a methodical, structured process, so plan accordingly. Research market hiring conditions, including the best times to recruit prospective employees, salary data, and market trends. Next, define the responsibilities of the role. This will help to identify the experience and qualifications required for the position, as well as the salary. A clear, detailed job description will attract candidates to your business. Next, have a look at this useful article for some insider insight into hiring the right people.    
7) Customer service
Everyone has memories of good customer service, but often our experiences when we have been treated badly as a customer are the recollections that stand out. To make your business shine and yield 5* reviews, take some time to educate yourself and your employees about the five components of customer service: Respect, patience, empathy, personalization, and responsiveness. In order to keep your team focused on delivering the best customer service, it is worthwhile to organize regular training sessions to reinforce good customer service habits among your employees. By implementing these elements, you will ensure that your staff treat customers correctly, ensuring customer satisfaction and harmony among your team.
8) Networking
It's not what you know, it's who you know. Creating personal connections with customers and other professionals is an integral skill required to grow your business. Networking today is often conducted online, through social media platforms such as LinkedIn, and even Facebook and Twitter. There are many avenues that your business could go down to increase its network, but following a well planned campaign will help to ensure success. In business networking, building mutually beneficial relationships is an effective way to forge a strong support network through impactful connections. These connections will in turn increase the visibility of your business, leading to a (hopefully) better reputation, referrals, and growth.
9) Risk management
Managing the risks that may potentially affect your business requires identification, analysis, and response to various risk factors. Risks may be legal liabilities, financial uncertainties, as well as accidents, conflict, and natural disasters. As with many of our tips for starting a business, by acting proactively instead of reactively, business owners will have more control over future outcomes. Risk management structures vary depending on the nature of your business. A simplified approach is: identify risks, calculate the impact that they will have, and then decide whether to avoid, mitigate or accept these risks. No matter the size of your enterprise, if your business invests the correct resources into risk management, it will be better protected from uncertainty. This increases the chances of long term success.
10) Know how to adapt
"The wise adapt themselves to circumstances, as water molds itself to the pitcher." Things have changed a lot over the past few years, and businesses worldwide have had to adapt to new ways of doing things. As we touched on earlier in our discussion of branding, staying relevant is important if you want your business to survive. Adapting to new circumstances and a constantly changing environment will help your business to grow and evolve, as times, technology, and fashions change. With change comes new opportunities: for most businesses today, an online marketing campaign is likely to be a better investment than an aircraft-towed billboard. By adapting to change, new doors will open. Try it and see!
The takeaway
We hope that these 10 steps to starting a successful business have inspired you to get the ball rolling. Whatever your (potential) business may be, from flower delivery service to domestic power monitoring app, make sure to set aside time, money, and energy in order to give it your best shot. Research, plan, and prepare, and feel free to refer back to this guide for help. Good luck on your journey.
Edmund is an English copywriter based in New Taipei City, Taiwan. He is a widely published writer and translator with two decades of experience in the field of bridging linguistic and cultural gaps between Chinese and English.
Stay Up to Date
Get the latest news by subscribing to Acer Corner in Google News.