10 Must-Use Opera Extensions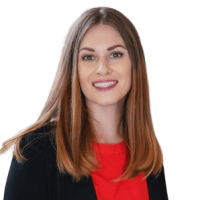 Opera is a web browser that offers integrated AI, seamless animations, and a user-friendly design. Available on various platforms, such as Windows, Mac, Linux, Android, and iOS, Opera is renowned for utilizing compression technology that reduces the amount of data used for browsing, which is great for users with limited data plans. Compared to Google Chrome, Opera includes a free VPN and messaging capabilities to ensure a smooth and secure browsing experience. The integrated VPN boosts online security by reducing online tracking from third-party trackers.
With ever-evolving features such as Tab Islands that distinguish browser tabs through colors and borders, Opera oozes efficiency and productivity. Users can bundle tabs together by dragging and dropping them into groups, helping them go straight to their required information without clicking through multiple tabs. Browser extensions also make Opera a fantastic choice for users looking to enhance their browsing experience through tools and customizable options. Here are our top 10 must-use Opera extensions. 
1. Opera Cashback  
Opera Cashback offers stunning cashback rates for well-loved online stores like fashion powerhouse SHEIN and hotel booking site Booking.com. From electronics to automotive, or home and garden to clothing and shoes, users can unlock the best shopping deals and favorite brands using the search function. Doing so helps users obtain up to 30% cashback from countless online stores, promising to transfer the funds to buyers within just 30 days.  
2. LastPass  
The LastPass Opera extension puts users in the driving seat, making it easier to keep sensitive information safe and secure. Passwords, addresses, and credit card details can be saved in a secure vault for LastPass to fill in when required. LastPass also enhances protection by generating strong passwords to replace weak ones and creating alerts if user information is at risk of dark web monitoring. By only requiring one so-called master password to access their vault, users can rest assured that they will never forget another password again. 
3. Opera Free VPN  
A Virtual Private Network, or VPN, establishes a secure network connection by encrypting data and masking identifiable IP addresses. The Opera Free VPN is integrated into browsers and offers outstanding online privacy without any additional subscriptions, payments, or logins. Opera VPN is available for computers and mobile devices and can be switched on and off via the browser settings. Users can select their desired location region to begin searching with enhanced peace of mind. 
4. Turn Off the Lights  
Have you ever wanted to dim the lights while watching a movie or series? Turn Off the Lights does just that! This free Opera browser extension lets users dim their current web page and highlight their movie player. Compatible with popular video streaming sites like YouTube and Vimeo, this browser extension creates a movie theater-like feeling and options to activate fade-in and fade-out effects. With over two million downloads, this handy extension also offers an Eye Protection feature for ultimate user-friendliness. 
5. SaveFrom.net helper  
Opera SaveFrom.net helper lets users download videos and music from over 40 popular sites like YouTube and FaceBook. Users can collect downloaded media files in a playlist without requiring additional software. SaveFrom.net helper lets users watch videos and listen to music offline or in areas with sporadic internet connectivity, so they will never miss an episode. The extension supports various video qualities, including MP4, SD, HD, and Full HD.  
6. Translator  
Translate over 5000 characters with the built-in Opera Translator extension. Users can enjoy immediate pop-up translations of over 50 languages by hovering over words and phrases. The integrated Translator extension makes the world more connected by helping to remove language barriers. Whether users require translations for work, assignments, or even their own language-learning journey, the Translation extension from Opera can help. 
7. Opera Coupons  
Who doesn't love a money-saving promotion? With Opera Coupons, users can save time searching for the best promotions or discount codes. Opera Coupons searches for the best coupons and applies them at the checkout, meaning users can benefit from financial savings with no additional effort.
8. Tampermonkey  
With over 10 million users, Tampermonkey is one of the most popular browser extensions available. This handy extension allows users to customize and enhance the functionality of web pages by adding new features with userscripts. For example, users could add a new button to automatically fill out forms with pre-saved personal information or share a link on social media. Tampermonkey manages userscripts, offering features like script installation and automatic update checks, and provides an overview of which userscripts are running on a tab.  
9. Pocket  
Formerly known as Read it Later, Opera's Pocket extension lets users save articles and videos in one place for offline access at any time. With a simple one-click save function, users can simply save interesting reads to their accounts and view them later at their convenience. This free extension syncs across all devices so users can keep up with the latest business, sports, technology, and education news in one place.  
10. Ghostery 
Ghostery is a tracker and ad blocker that strives to give users a safer online experience. Packed with AI anti-tracking technology, Ghostery makes browsing safer by blocking popups, cookies, and trackers that can hold personal information. It also supports faster browsing by decluttering the web which prolongs battery life. This smart extension replaces personal data with a random collection of values, keeping it anonymous from hackers or cyber criminals. Ghostery advocates for user privacy while protecting users as they browse. 
Conclusion 
Browsers facilitate how we use the internet and give us the tools required to search for information. We can enhance our online experiences by installing browser extensions designed to streamline the way we search. For example, built-in extensions such as Opera Coupons do the legwork so we do not have to spend time looking for money-off coupons and promotions. Opera extensions are convenient and transform our online experience, giving us more time to spend on the things that matter to us. Check out the Opera extension store for more details.
Jeni is a translator and writer based in Taiwan. She is passionate about business development and loves helping companies enter international markets. She is fluent in English, German, and Mandarin Chinese, and combines these with her industry experience to provide practical market entry solutions.
Stay Up to Date
Get the latest news by subscribing to Acer Corner in Google News.