How the New Bard Extensions Can Help You Better Plan Trips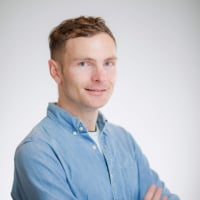 It may soon be easier to plan your next vacation from start to finish by using artificial intelligence, thanks to new features being rolled out by Google's Bard AI chatbot that enable it to connect to data stored in your Google account and on various travel platforms, effectively turning the chatbot into your personal concierge. The new features simplify the travel planning process, and they are also serving to attract back some of the AI chatbot spotlight that has so far been focused primarily on OpenAI's ChatGPT.
What are the new Bard extensions?
Bard extensions are a completely new way to interact and collaborate with Bard, the AI chatbot developed by Google. With extensions, Bard can find and show relevant information from several Google apps, such as Gmail, Docs, Drive, Maps, YouTube, and Google Flights, and Google Hotels, combining the information stored in these apps and making it available to users who don't ever have to leave their AI conversation with Bard. With extensions, Bard can respond with real-time travel and personal information, so users can get more done in one place.
The new features will simplify the travel planning process by enabling users to quickly and easily access travel information by using Bard's conversational interface, removing the need to manually search through the mass of flight, hotel, and other travel-related information on the web and in personal Google accounts.
Bard already had a comparative advantage over other generative AI language models due to its ability to provide tailored responses by using data from the web, making it more up-to-date and accurate. Now, thanks to its integration with several first-party Google apps and some third-party services, Bard has immense potential to surge ahead in the ongoing AI race.
Despite Google's reputation as a search giant, the company has emphasized that Bard and traditional search remain complementary. Google Search helps users find information across the web, whereas Bard extensions enable users to search through their personal information. This ability to navigate and retrieve information from personal documents and emails may prove to be a powerful new way of making use of AI tools, with the most-anticipated first use-case being AI travel planning.
How do the new Bard extensions work? 
Using the new feature is simple. All you have to do is ask Bard questions, just like you normally would, except you need to preface your questions with "@[the extension you'd like to use]".
For example, you can get Bard to scan your email inbox and find specific information by prefacing your question with "@Gmail", or get it to perform a task that requires information from Google Maps by starting your query with @Google Maps.
What are the benefits of using Bard extensions to plan trips? 
Planning a vacation can be a time-consuming and overwhelming process. Google's Bard AI chatbot is now able to greatly simplify this process. With its new features, Bard connects to data stored in your Google account and on various travel platforms so you don't have to manually search through the data. Planning your trip and getting the information you need can be done seamlessly within the chatbot interface. Here are its main advantages:
Simplified travel planning: Whether you need to find flight details, hotel reservations, or even watch YouTube videos for travel inspiration, Bard can do it all without you having to leave the conversation. This streamlines the travel planning process and saves you valuable time.
Personalized responses and accurate information: Bard's ability to use public data from the web and personal data from Google apps enables it to provide real-time travel and personal information. This means you can trust that the information you receive is up-to-date and accurate, making your planning more efficient and reliable.
Simple and intuitive interface: Just ask Bard questions as you normally would, using its natural language conversational interface. It's a user-friendly way to access the information you need without having to manually search through various platforms and accounts.
How to use the new Bard extensions to plan trips
To find and enable Bard extensions, open Bard and click on the Extensions icon located in the top right corner of the Bard interface. This will bring you to a list of the extensions currently available to you.
Step 1: Open your favorite browser and head to bard.google.com, Bard's official website. Then, click 'Sign in' if you are not already signed in to your Google account.
Step 2: Now, click the new 'Extensions' button in the top left corner.
Step 3: Toggle the extensions that you want to use. They will all be on by default except for Google Workspace, which specifically requires your permission.
Step 4: Finally, click 'New chat' to start using Bard extensions.
Examples of how the new Bard extensions can be used to plan trips
Imagine you were planning a vacation to the capital city of Mexico. You could use Bard extensions to help you in several ways:
1. Find real-time flight details
You could ask Bard to check for available flights around the dates you're thinking of traveling:
Show me flights from Chicago O'Hare to Mexico City for the end of next month.
You can provide Bard with the specific dates that work for you, and it will further tailor the answer for you. Alternatively, you can click on a particular flight from the results, and it will take you directly to the flight booking site.
2. Find real-time hotel details 
You could also ask Bard to provide information on hotels at your destination:
Find me hotels near the old town area of Mexico City for $50 a night.
If you want to reserve a room in a particular hotel, click on that hotel in the result, and it will take you to the hotel site.
3. Get directions
Ask the Google Maps extension for directions between the various places you intend to visit on your trip:
Show me the distance and route from my hotel to Museo Soumaya.
The result will show you directions obtained using Google Maps.
4. Watch YouTube videos
You can even watch YouTube videos of things to do on your trip:
Show me videos from travel vloggers in Mexico City. 
5. Get answers using your data from Google Workspace 
By accessing data from Google Workspace, Bard will be able to summarize, find, and get quick answers from your own content stored in Google Drive, Docs, and Gmail.
Find a document named "Central America travel ideas" in my Google Drive and summarize it for me.
What dates is John available for the trip to Mexico City?
It's worth experimenting with the new Bard extensions to see how they can help you be more productive when preparing for your next trip. Hopefully you have found this guide on how to use the new Google Bard extensions helpful and informative. 
Ashley is a technology writer who is interested in computers and software development. He is also a fintech researcher and is fascinated with emerging trends in DeFi, blockchain, and bitcoin. He has been writing, editing, and creating content for the ESL industry in Asia for eight years, with a special focus on interactive, digital learning.
Stay Up to Date
Get the latest news by subscribing to Acer Corner in Google News.