What's Going on With Unity?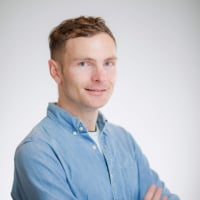 Unity, a company that makes a suite of video game development tools, sparked a major controversy in the industry recently by announcing changes to its pricing model that would affect tens of thousands of game developers. Under the new model, set to take effect from January 1, 2024, Unity planned to charge developers on a per-install basis after certain revenue and game download thresholds are met. The move was met with such backlash from game developers that Unity was forced to backtrack on its plans.
What is Unity?
Unity Technologies is an American video game software development company based in San Francisco. It was founded in Denmark in 2004 as Over the Edge Entertainment and changed its name in 2007. Unity Technologies is best known for its development of Unity, a licensed game engine used to create video games and other applications. Unity had full-year revenues of $772 million in 2020, $1.1 billion in 2021, and $1.39 billion in 2022.
What is the Unity game engine?
Unity's eponymous game development platform is used to create two-dimensional, three-dimensional, virtual reality, and augmented reality video games and simulations. Game development tools like Unity are essentially software packages that integrate animation, physics, rendering, artificial intelligence, sound, networking, and other prebuilt game features, and Unity additionally includes tools that allow developers to integrate ads, multiplayer features, analytics, and revenue-sharing services into their games. Developers who use game development tools such as Unity to build their games can focus less on creating a video game's underlying technology and more on the artistic and creative processes that actually make games fun to play.
The Unity platform was launched in 2005, and today, almost half the world's games are built using it. Several of the better known games made with Unity include Hollow Knight, Monument Valley, Hearthstone, Rust, Cities: Skylines, and Pokemon Go. Unity's growth is a case study in disruptive innovation. While other game engines were targeting the big AAA game makers at the top of the console and PC markets, Unity went after independent developers with a less robust product that was better suited to their needs and budget. A turning point for Unity came in mid-2008 when Apple unveiled the iPhone App Store. Unity was the first game engine to support the iPhone, and it instantly became popular as a tool for developing mobile games.
In the 2010s, Unity software began to be marketed to other industries, including film, television, and automotive industries. For the automotive industry, carmakers use Unity's virtual reality platform for car design and testing simulations. In 2022, Unity added server hosting and game matchmaking services to its suite of tools.
What is going on with Unity's new pricing model? 
For years, Unity has earned goodwill from developers large and small for its royalty-free licensing structure, which meant developers paid fixed, per-seat subscription fees rather than a percentage of sales or downloads. That goodwill has now been largely thrown out the window due to Unity's recent announcement of a new fee structure that was to start charging developers on a per-install basis after certain minimum thresholds were met.
On September 12, Unity Technologies announced in a blog post that beginning January 1, 2024, its pricing for developers would include a "Runtime Fee," a new 20-cent charge to be levied every time a player installed a game after the title reached 200,000 downloads and $200,000 in revenue. Furthermore, that policy would not only affect games made after the changes, but "eligible games" that had already been released. The backlash from developers was swift, and Unity promised to rethink its stance on the matter.
On September 23, Unity Technologies offered a general apology in response to the intense backlash that it had received and outlined proposed changes to the controversial new fees.
The changes remove the Runtime Fee for games created with any currently supported Unity versions. Instead, the fee will only affect games created or upgraded with the Long Term Support version of Unity expected in 2024. The fee will only be applied when a game has reached $1 million in gross revenue for the trailing 12 months and 1 million initial engagements. From there, developers can pay the fee either based on monthly initial engagements or 2.5% of their game's monthly gross revenue, whichever is less. Unity Personal, the version of the game engine generally used by smaller indie developers, will remain free of this fee.
Summary of the new pricing model:
A new Runtime Fee policy will apply beginning with the next LTS version of Unity shipping in 2024. 
Games currently shipped and projects currently being worked on will not be subject to the new Runtime Fee policy—unless they are upgraded to the new version of Unity. 
Unity Personal plan will remain free and will not be subject to the new Runtime Fee policy. 
Requirement to use the "Made with Unity" splash screen has been removed. 
Games that are subject to the new Runtime Fee policy will pay the lesser of a 2.5% revenue share or a per-install fee calculated based on the number of new people engaging with the game each month. 
Feelings of the community
The announcement of a new pricing model was intensely unpopular among game developers because apart from the increased costs that would have been incurred under the new policy, the change suggested that the people running the show at Unity were completely disconnected from the community. Furthermore, with the abrupt new pricing model, Unity communicated that it cannot be trusted to remain a reliable business partner. For many developers, most of whom generally want consistency and reliability as they build their games, Unity has lost a lot of its appeal. One result of these events has been that a large part of the gaming community has lost faith in Unity's prospects as a company, and with many feeling that it has been on the wrong path for a while, these events have only solidified their concerns.
Game engines are critical investments for any developer, and Unity serves an enormous number of clients. Alternative game engines exist, but making the jump is a tough road. The game engine is a once-in-a-decade investment that studios make, and it's likely that every developer in the industry currently using Unity to make their most sustainable, profitable games is considering their exit strategy. How many successfully transition to a new game engine remains to be seen. 
Ashley is a technology writer who is interested in computers and software development. He is also a fintech researcher and is fascinated with emerging trends in DeFi, blockchain, and bitcoin. He has been writing, editing, and creating content for the ESL industry in Asia for eight years, with a special focus on interactive, digital learning.
Stay Up to Date
Get the latest news by subscribing to Acer Corner in Google News.