What is Chromebook Plus and How is It Different from a Chromebook?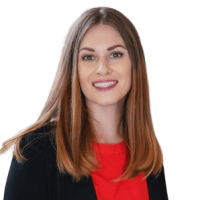 Chromebooks have always been known for being fast, secure, and easy-to-use laptops that you can rely on to get things done. We recently announced Acer Chromebook Plus laptops that take this promise further with more power, more apps and more tools to help you get more done. These brand-new, devices are designed for dynamic lifestyles and pack a serious performance punch. 
What is Chromebook Plus? 
If you're looking to update your old laptop, look no further. In this article, we will list the features and benefits of Chromebook Plus and demonstrate why it may be the new device you have been waiting for. Let's look at some features you can enjoy with the all-new Chromebook Plus. 
More power gets more done
Work deadlines, projects, and creative endeavors require a device that is powerful enough to get the job done. Chromebook Plus is a great choice for users who need a laptop that can multitask.
1. Up to double speed, memory, and storage
Chromebook Plus laptops give you the power to do more. Chromebook Plus offers up to double the speed, memory, and storage so that you can work smarter, not harder. With a minimum of 8 GB of RAM and 128 GB of storage space, and powered by an Intel® or AMD Core processor, Chromebook Plus laptops are powerful Chromebooks that offer a range of useful features to get more done.
2. File sync for on- and offline access
Chromebook Plus laptops offer double the memory and storage of other Chromebook devices, which means that your Google Docs, Sheets, and Slides are always accessible either on- or offline. Whether you have a stable internet connection or dodgy Wi-Fi while on the go, you can always count on Chromebook Plus to get your work done. An initial internet connection for downloads and adequate storage is required.
3. Multitask with Chromebook Plus
With an Intel® Core™ i3 Processor or AMD Ryzen™ 3 as a baseline specification, Chromebook Plus lets you edit Google Docs, photos, and videos while watching your favorite TV shows in Full HD. Chromebook Plus is great for multitasking. It is easy to use and even easier to love, and offers thousands more top games and popular apps. 
4. Crystal-clear video calls
With a full HD 1080p webcam and integrated AI-powered video call tools, Chromebook Plus uses enhanced clarity and lighting to ensure you always look your best on any call. 
5. High-quality display
You want a high-quality display, we deliver. Whether you want to watch videos, movies, or partake in online meetings, all Chromebooks are equipped with a Full HD 1080p IPS display as a standard feature. This makes the screen quality more crisp and clear for an enhanced on-screen experience. Whether you are editing photos or streaming your favorite shows, an FHD 1080p display captures vibrant detail. Even your favorite Chromebook cloud games look more realistic and immersive for a real-life gaming experience. 
Apps you need to make magic
With Chromebook Plus, you'll have apps to get productive, creative or unwind with games and media. Here are some popular apps on a Chromebook Plus:
1. Magic Eraser for flawless photos
The Google Chromebook Plus comes with enhanced features like the AI-powered Magic Eraser that easily removes unwanted distractions and an HDR effect to enhance brightness and contrast. You can also make high-quality movies with a few easy clicks using new movie creation tools.
2. Built-in Google Apps
Empower personal creativity and productivity with the range of built-in AI-powered Google Workspace apps such as Google Docs, Sheets, Gmail, and Slides. And if you have a Microsoft 365® subscription, Chromebook Plus supports those apps too. Chromebook Plus is the ultimate device to streamline the workload and help you meet deadlines.
3. Adobe-powered editing software
We promised a laptop packed full of excellent features, and Chromebook Plus does not disappoint. With an Adobe Photoshop subscription, users will be able to use Photoshop and Adobe Express on Chromebook Plus to edit photos and create graphics, flyers, and more. Content creators can add, extend, and remove content via simple text prompts on Photoshop, or use text-to-image text effects on Adobe Express. 
Easy to use, easy to love
If the above elements are not enough to make you fall head over heels in love with Chromebook Plus, take a look at these additional features.
1. Virus protection and enhanced security
When's the last time you heard of a Chromebook getting a virus? Chromebook Plus and its layers of built-in protection are like that vitamin C boost we all need to stay healthy, keeping viruses out and preventing small issues from turning into big headaches.
2. Long-lasting battery 
Battery life is a major concern for all laptop users, especially those on the go. There is nothing worse than working outside with a pressing deadline and a battery that is almost completely flat. Chromebook Plus alleviates that particular stress with up to 10 hours of battery life. That is enough stamina for a long flight or journey, a full workday, or an intense streaming marathon, so you can get to work instead of looking for a power outlet.
3. 10-second start-up
Waiting for a computer to start up when you have a deadline looming can be frustrating. Chromebook Plus starts up in under 10 seconds, so users can jump right into editing photos, working, note-taking, or even binge-watching their favorite TV show in just a few seconds.
4. Automatic updates
Updates fix any bugs or issues and help to keep our devices safe. The automatic update feature keeps Chromebook Plus up-to-date and virus-free, helping to maintain its speed and performance. By downloading the latest software and security features, users are protected from viruses, malware, and other nasties that could compromise their safety. These updates take place behind the scenes and will not disturb your usage experience. 
How is it different from a regular Chromebook?
Chromebooks continue to be fast, secure, easy to use laptops that are great for everyday use. Chromebook Plus takes this further with more power, tools, and better quality display and camera for users looking to be more productive and creative. If you're looking for a laptop that gives you more power to get more done, Chromebook Plus is the one for you.
Acer's Chromebook Plus
Acer has teamed up with Google to create the next generation of Chromebooks. The Acer Chromebook Plus 515 is perfect for hybrid remote workers, young professionals, and tech lovers. Its Intel® Core™ i3 Processor and generous 15.6" Full HD display give hybrid workers a smooth transition between home, work, and personal creations. 
The Acer Chromebook Plus 514 is packed with an AMD Ryzen™ 3 processor with four CPU cores and AMD Radeon graphics, meaning users can stream videos and movies in high-quality, vivid definition.
Both devices are equipped with an optional touchscreen display and anti-glare display, meaning users can work in bright environments without hurting their vision. In addition, both the Acer Chromebook Plus 514 and the Acer Chromebook Plus 515 are designed to military-grade durability standards and have passed countless tests, including 10 million keyboard presses and 25,000 hinge flips.
The all-new Acer Chromebook Plus 514 and the Acer Chromebook Plus 515 will launch in early October 2023. And the best part? All of these cutting-edge features will be available for a breathtaking USD $399 per piece.
Conclusion
Launched on October 8th and aimed at mainstream laptop users seeking productivity, creativity and entertainment in their new laptop, the Chromebook Plus range empowers personal creativity and productivity with two times more performance and storage than previous Chromebook models. The Acer Chromebook Plus 515 and 514 are a mix of familiar and new, offering users a chance to step out of their comfort zone and into a new generation of laptop devices. Priced from just USD $399, devices are equipped with military-grade durability as standard and function with an Intel® Core™ i3 Processor or AMD Ryzen™ 3 as a baseline specification. Enhanced safety features and virus-free protection mean users can work, play, and create with additional peace of mind. Embrace the new generation of Chromebooks with Acer Chromebook Plus.
Jeni is a translator and writer based in Taiwan. She is passionate about business development and loves helping companies enter international markets. She is fluent in English, German, and Mandarin Chinese, and combines these with her industry experience to provide practical market entry solutions.
Stay Up to Date
Get the latest news by subscribing to Acer Corner in Google News.