Why the Predator Orion 7000 is 2023's Gaming Dream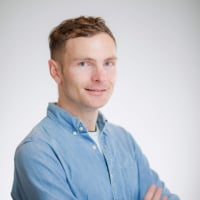 The Acer Predator Orion 7000 desktop is a premium, powerful rig for serious gamers who want the best performance when playing even the most demanding titles. Its high-end hardware and plethora of features enable high frame rates in the most punishing games (even in 4K), a ton of storage for those games, and a gorgeous RGB-lit case that's easy to work with. Fully compatible with Intel's 13th Gen Raptor Lake CPUs, DDR5, and wielding the Lovelace power of Nvidia's RTX™ 4090, the Orion 7000 is Acer's premier gaming desktop. Here are its key specs:
Processor: Intel® Core™ i9-13900KF processor 
Graphics Card: NVIDIA® GeForce RTX™ 4090 with 24 GB dedicated memory 
Memory: 32 GB (2 x 16 GB) DDR5 SDRAM 
Storage: 1 TB NVMe M.2 SSD; 2 TB 3.5-inch SATA HDD 
Ports (front): 3x USB 3.2 Gen 1 Type-A, 1x USB 3.2 Gen 1 Type-C 
Ports (rear): 3x USB 3.2 Gen 2 Type-A, 2x USB 2.0 Type-A, 1x USB 3.2 Gen 2×2 Type-C, Ethernet, 3.5-mm audio in, 2x 3.5-mm audio out, 1x HDMI 2.1, 3x DisplayPort 
Wireless: Intel Wi-Fi 6E AX211 2×2, Bluetooth 5.2 
Power Supply: 1200 W max 
Dimensions: 19.1 × 19.9 × 8.6 inches 
Accessories: Wired gaming keyboard and mouse 
Operating System: Windows 11 Home (64-bit)
Design
Measuring almost 20 inches in both height and depth and 9 inches across and weighing in at approximately 40 pounds, the Orion 7000 is enormous and heavy; however, its appearance is compact and tidy. The case is mostly matte black in color, although the top quarter of the front panel is gloss black where it features the Acer Predator logo. Overall, this is a classy, eye-catching machine designed to catch the eyes of serious gamers.
Despite its size, the case is easy to handle, take apart, and put back together. It also has plenty of space inside for replacing and adding components. The stunning chassis features transparent, tempered glass side panels showcasing two 5.5-inch Predator FrostBlade™ 2.0 front fans and a third 4.7-inch FrostBlade™ 2.0 rear fan that can all be lit with a dazzling array of ARGB colors. The top of the Orion 7000's case features an opening, making it possible to replace the 4.7-inch fan with a 9.45-inch one. Accenting the bold lighting and design are an illuminated teal blue Predator logo on the chassis' front and an easily accessible teal prism-refraction power button on the system's top.
Performance
The Orion 7000 provides gamers with everything necessary to take on the latest generation games—and the next, thanks to its upgradeable design. It features 13th Gen Intel Core overclockable processors, the latest NVIDIA® GeForce RTX™ 4090 GPU, and up to 64 GB of DDR5 SDRAM, a combination made for smooth 4K gaming in heaven. The Orion 7000 is capable of easily handling games at 1440p resolution. Furthermore, even with games set at ultrahigh quality settings, the graphics card can output high-resolution video at frame rates of more than 60 fps. In benchmarks, the 13th-gen Intel CPUs and in particular the RTX 4090 have demonstrated highly capable scores under a range of conditions, meaning this computer will easily be able to keep most games running at 4K 60fps or greater.
For those worried about heat during extended gaming periods, this machine's powerful fans have you covered. Tests have shown that even under heavy loads, the entire system will maintain reasonable temperatures that prevent components from getting damaged. And if the CPU temperature does peak, the system is capable of dynamically handling this and rapidly reducing the temperature without throttling performance.
Features and storage
If you're the type of person who likes to keep a drive full of your Steam games handy, this PC case makes it easy and fun to quickly swap them out. On the top of the machine is an externally accessible USB 3.2 Gen 2 Type-C hot-swappable storage bay. You can swap out any 2.5-inch SATA drive (both hard drives and SSDs) as you please with this storage bay by simply pressing the eject button. Inside the case, the hard drive cage has a 2 TB 3.5-inch SATA hard drive installed, and there's room for a second drive if you choose to install it. This is on top of the 1 TB NVMe M.2 SSD installed on the motherboard.
IO ports and connectivity
The Orion 7000 offers a plethora of ports, as befits a PC of this size and price. The lion's share of the ports are mounted on the rear, including two USB 2.0 Type-A ports, three USB 3.2 Gen 1 Type-A ports, three more USB 3.2 Gen 2 Type-A ports, and a single USB 3.2 Gen 2 Type-C port. Up front you'll find a complement of USB ports and audio in and out for tidy cable routing. Specifically, there's a set of 3 USB 3.2 Type-A ports (one Gen 1, the other pair Gen 2), one USB Type-C port, and two 3.5-mm audio jacks for a microphone and headphones.
The graphics card additionally features four ports for hooking up displays: 3 DisplayPorts and a single HDMI port.
Intel Killer 2.5 Gigabit LAN enables detection and prioritization of game traffic over other types of network traffic, resulting in smoother and faster connectivity for online games, giving gamers a competitive edge. And for those using wireless networks, the Intel WiFi 6E (AX211) router with 2×2 MU-MIMO channels provides stable, fast, and secure wireless connectivity.
Interior and cooling
You can get inside the Orion 7000 very quickly. Simply remove the two Phillips screws from the glass panel, and release it via the "Open" slider on the back. The interior looks well thought-out and tidy, particularly with regard to cable management. The graphics card is positioned on the edge of the case, allowing warm exhaust air to be directly discharged through the ice tunnel in front of it. The CPU features an AIO liquid cooler emblazoned with the Predator logo, and directly to the right of the CPU are the two installed 16 GB RAM bars, with two additional slots available and easily accessible. One PCI-e slot and two 3.5-inch SATA slots are available to handle upgrades as necessary. The power supply, which provides an incredible 1200 W of maximum power, is placed on the bottom left. The layout not only results in a very good airflow and tidy interior, but it also enables excellent maintenance and upgrade options.
As mentioned earlier, the Orion 7000 features three Predator FrostBlade™ 2.0 fans, and the integrated PredatorSense™ software lets users control the ARBG lighting and fan speed (and overclocking). A fourth, unlit fan sits directly above the CPU. These fans all pack a punch and provide excellent cooling performance, albeit with one drawback: these fans are loud—you will want to keep this machine in a room far away from the family.
Keyboard and mouse
You can get started right away with this machine. In addition to a power cable, manual, and warranty card, the Orion 7000 comes with a high-quality mouse and keyboard combination. Both keyboard and mouse sport customizable RGB lighting. The full keyboard has big keys with nice travel that feel satisfying to type on, as well as a row of four media controls. The mouse has two extra buttons mounted above the thumb rest and a DPI switch for quickly shifting sensitivity on the fly.
In conclusion
Acer has built a very solid gaming PC that will last for several years of advances in 1440p and 4K gaming. To gamers, it runs beautifully, looks beautiful, and sounds beautiful. It's a fantastic machine that provides a stellar gaming experience.
Find out more on the Acer Predator website.
Intel Extreme Masters Sydney 2023
Acer is proud to support the prestigious Intel® Extreme Masters, the longest running global pro gaming tour in the world. This year, IEM is returning to Sydney for its fourth time in Australia. The event is set to showcase the ESL Pro Tour Masters competition for Counter-Strike: Global Offensive and will take place October 16 to 22, 2023. A total of 16 top-tier Counter-Strike teams will be competing for a $250,000 total prize pool and a chance to win the coveted Intel® Grand Slam title.
Intel® Extreme Masters is the longest running global pro gaming tour in the world. Started in 2006 by ESL, the competition features the world's best gamers in Counter-Strike: Global Offensive, StarCraft® II, and other esport titles. With IEM having over a decade of history, it is widely considered one of the most prestigious and exciting esports events in the world. 
Ashley is a technology writer who is interested in computers and software development. He is also a fintech researcher and is fascinated with emerging trends in DeFi, blockchain, and bitcoin. He has been writing, editing, and creating content for the ESL industry in Asia for eight years, with a special focus on interactive, digital learning.
Stay Up to Date
Get the latest news by subscribing to Acer Corner in Google News.