Acer Nitro vs. Predator: What is the Difference?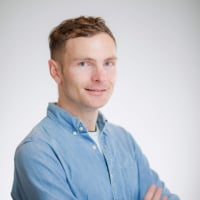 Some of the most popular gaming laptops fall under the Acer Nitro and Acer Predator brands, with several different monitors, desktops, and peripheral devices also being sold under these brands. The Nitro series is known for offering good performance for its price range, whereas the Predator series offers superior technology.
Most people struggle to pick between the two brands because several of the laptops from both series share similar price tags and specs. With some of the models containing very high-end components, it's important that you pick the right machine. So in this article, we're going to explore these two popular gaming laptop series.
Acer Nitro
The Acer Nitro is a series of budget gaming computers that first launched in 2017 and that is marketed to gamers looking for high-performance machines at a reasonable price point. The Nitro series includes desktops, laptops, monitors, and other accessories and competes with other midrange computers. The series was introduced with the Nitro 5 laptop, which featured a 2.50-GHz Intel Core i5-7300HQ, a 4-GB NVIDIA® GeForce GTX 1050 Ti, and 8 GB of DDR4 SDRAM. Since 2017, Acer has released several iterations of the Nitro gaming laptop series, including the Nitro 7, 16, and 17. Acer also has a wide range of gaming monitors and a desktop machine under the Nitro brand.
Best options for Acer Nitro (for budget gamers)
Acer Nitro 5 
Acer Nitro 7
Acer Nitro 17
Acer Predator
The Acer Predator series offers high-performance gaming laptops and monitors designed to deliver exceptional gaming experiences, with powerful hardware and advanced features. Acer Predator has a strong presence at a number of major international gaming tournaments and hosts the annual Predator League, which is an international event held by Acer every year to reinforce the commitment of Predator in supporting the gaming industry, particularly in the Asia Pacific region. Predator's "It Lies Within" website even won the prestigious Webby awards in 2023 for its impressive design. There are currently two laptop families under Predator: Triton and Helios. Triton is lightweight, slim, and sleek, designed for gamers and prosumers who are always on the go, whereas the Helios series consists of midrange and premium laptops with stellar specs that can replace desktop computers. Predator also covers a series of monitors that deliver exceptional visual fidelity and can support games with the most demanding conditions, with refresh rates of up to 360 Hz. Predator is an excellent choice for serious gamers who demand the best possible visuals.
The Predator range also includes mice, headsets, keyboards, routers, desks and even a backpack.
Best options for Acer Predator (for hardcore gamers)
Acer Predator Helios 300 
Acer Predator Triton 500 SE 
Acer Predator Connect Wi-Fi 6E Router
Nitro vs. Acer Predator: What is the difference
Predator is Acer's high-end gaming brand, and Nitro is its budget gaming brand. The Acer Predator series provides the best of modern computing technology, regardless of whether you're looking for a laptop, monitor, or other device. By contrast, for Acer Nitro, it's all about bringing modern technology down to a reasonable price. You'll still find the latest components, but they will not be the most powerful. Acer Nitro has long been the go-to choice for those looking for the best value when shopping for laptops and desktops, whereas Predator is the premier brand for serious gamers. Let's take a look at some of the differences between these series in more detail.
Design and build quality
Predator laptops have magnesium chassis and better cooling systems than Nitro laptops. The Nitro series, being the budget-friendly option, are usually inside a plastic case with a similar fan setup as the Predator but containing less sophisticated cooling technology. Both the Predator and Nitro have RGB lighting in their keyboards that is customizable with the Sense software.
Performance
Nitro uses Intel core i5 or i7 or the latest generation AMD Ryzen™ 5, 7, or 9 CPUs. It also uses RTX™ 30 and 40 series GPUs from NVIDIA®. Midrange Predator Helios 300 laptops have almost the same specs as the top Nitro 5 laptops but are packaged in premium chassis and have better cooling systems. Top-tier Predator laptops like the Helios 500, Helios 700, and Triton 500 to 900 have far superior hardware than Nitro laptops. Predator also uses a vapor chamber in its cooling system to better handle the heating. Predator laptops use only the latest Intel CPUs.
Display
Both Nitro and Predator laptops come with 15-inch or 17-inch screens, and both series offer high refresh rate monitors, with refresh rates ranging from 60 to 165 Hz refresh. Predator Triton and Helios offer more color-accurate displays than the Nitro series. The Predator series typically offers higher resolution displays, with some models boasting 4K resolution. The Nitro 5 has a Full HD (1080p) display, which is still decent for most games and daily use, and at the top end, a 15-inch Nitro can come with 1440p. 
The Acer Predator series has a faster response time, ranging from 1 ms to 3 ms, reducing ghost and motion blur. The Acer Nitro 5's response time is typically around 5ms, which is still decent for most games but not as fast as the Predator series.
I/O ports and connectivity
Both laptop series house a versatile and diverse set of ports. Nitro, Helios, and Triton are equipped with at least two Thunderbolt 4 USB-C ports for display, file transfer, and fast charging. They also support USB-A, with a full range of USB 3.2 Gen 1 and 2 ports, even on the slimmer Triton series. On top of that, they all offer one HDMI port. 
Acer Nitro or Predator: which laptop is better for you? 
Intel® Core™ i7-12650H processor (up to 4.7 GHz)
NVIDIA® GeForce RTX™ 4050 with 6 GB dedicated memory 
15.6" Full HD (1920 x 1080) 16:9 144 Hz 
16 GB, DDR5 SDRAM 
512 GB SSD 
 The Nitro 5 series is the one for you if you are on a tight budget yet still want a machine that can deliver outstanding game performance. Acer has given this particular model a powerful graphics card and a decent amount of high-speed RAM, making it capable of running modern games at ultrahigh quality. The price of this machine is kept low thanks to the screen, hard drive, and battery, all of which are smaller than those in similar but more expensive machines, making it excellent value for money. Hogwarts Legacy, God of War Ragnarök, and Valorant will run smoothly on this Nitro 5 without kicking its fans on to full blast. It also has a responsive full-size keyboard and trackpad.
Intel® Core™ i9-13900HX processor 2.20 GHz 
NVIDIA® GeForce RTX™ 4080 with 12 GB dedicated memory 
16" WQXGA (2560 x 1600) 16:10 IPS 240 Hz 
32 GB, DDR5 SDRAM 
1 TB SSD 
For a little bit extra, you can go with the Helios 16, a powerhouse gaming machine of the Predator series. The Helios 16 laptop provides excellent value for money, with a medium-sized display, superior chassis design for excellent cooling performance, and a latest-gen Intel i9 CPU. This machine can deliver excellent performance even with the heaviest games, thanks to the inclusion of the Nvidia RTX™ 4080 graphics card. Notably, any 4080 or above can run games in 4K, meaning this machine will be capable of playing modern games well into the future. If you want to experience the stunning graphics of Immortals of Aveum in 1080p at 60 fps or if you want to play Diablo IV, Hogwarts Legacy, or Resident Evil 4 Remake at the highest settings, this top-level Helios 16 is the one to get.
Intel® Core™ i9-13900HX processor Tetracosa-core (24 Core™) 2.20 GHz 
NVIDIA® GeForce RTX™ 4090 with 16 GB dedicated memory 
17" WQXGA (2560 x 1600) 16:10 
64 GB, DDR5 SDRAM 
2 TB SSD
The Acer Predator Triton series is for serious gamers who want high performance, stunning display quality, and excellent design in a powerful yet portable device. Triton is a sleek laptop that doesn't come in a traditional bulky gaming laptop design. The Triton 17 X has a latest-gen Intel i9 CPU with 24 cores and a high-definition display, offering 1600p in a 16-inch screen. The display is powered by the new Nvidia® RTX™ 4090, which has been very popular. Although one of the most expensive gaming laptops on offer by Acer, this machine has been assembled with the highest quality components and will deliver exceptional performance for years.
In summary, the Acer Nitro brand can be trusted to provide the perfect balance between affordability and performance, whereas the Acer Predator series offers superior gaming performance in a well-engineered chassis, with the Helios brand giving heavyweight, desktop-level performance and the Tritan brand giving powerful yet sleek computing capability. Nitro laptops are more affordable than other gaming laptops, making them an appealing option for gamers on a tight budget, and Predator laptops are the best option for hardcore gamers looking for the most powerful pro-level gaming machines.
Ashley is a technology writer who is interested in computers and software development. He is also a fintech researcher and is fascinated with emerging trends in DeFi, blockchain, and bitcoin. He has been writing, editing, and creating content for the ESL industry in Asia for eight years, with a special focus on interactive, digital learning.
Stay Up to Date
Get the latest news by subscribing to Acer Corner in Google News.