A Preview of Payday 3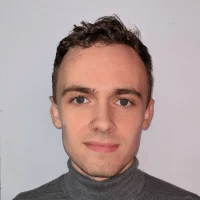 When the Payday franchise began in 2011, it was a treasure chest for their developer Starbreeze. Though the bank heist has been a common theme in film for several decades, there were few video game adaptations of it until Payday came along. The thrill of being able to play the villain appealed to a lot of gamers and the game's success brought a wave of prosperity to the game's developer.
After Payday 2 (2013) was released, however, Starbreeze's luck seemed to have run out. The studio was close to going bankrupt after the release of Overkill's The Walking Dead due to a higher than expected share of sales in countries where the game carried a lower price tag, such as China and Russia.
Rumors of insider training even led to a police raid at their company headquarters in downtown Stockholm. Though the charges were later dropped, it took some time for the studio to recover from its financial and legal woes.
Ten years after the release of Payday 2, the Payday 3 game is finally coming out! Whether you're a newbie or a longtime fan, keep reading to learn about Payday 3's release date and platforms, its graphics and design engine, and the Payday franchise as a whole. 
The Payday franchise
Payday is a franchise developed by Starbreeze Studios that is well known for its action and flexibility, allowing players to choose whether they want to do a heist in stealth mode or go in guns blazing (literally). The first installment, Payday: The Heist, was released in 2011 with four original characters: Dallas, Hoxton, Chains, and Wolf.
This criminal quartet, infamous for their creepy clown masks, started their professional careers at the First World Bank, where they got away with stealing a ton of cash by using thermite attached to a photocopier to enter the vault. The seven different missions in the first game provide a certain level of randomness that make the game a high-octane joyride.
The second game, titled simply Payday 2, featured the four main characters terrorizing Washington D.C. with the help of two new characters, Pearl and Joy. Since the game was released in 2013, a slew of updates have increased its replayability and allowed the franchise to attract and maintain a steady fanbase. Though the release of Payday 3 comes an entire decade after its predecessor, there are still active communities of players looking forward to the launch. 
Payday 3: Graphics, design, and gameplay mechanics
 Now that we've talked a bit about the Payday franchise, let's get into some specifics about Payday 3, including its graphics, design, and mechanics.
The game takes place in New York. It features the same characters from Payday 2, that is, Dallas, Hoxton, Chains, Wolf, Pearl, and Joy. As with the previous games, the game is focused primarily on pulling off bank heists through any means necessary.
As to which engine the game is being released on, the studio will release the game on Unreal Engine 4 but plans to update to Unreal Engine 5 sometime after launch. When this switch will take place and what impact this could have on game specs is still an open question.
In terms of actual gameplay, Payday 3 will have four different difficulty modes. While players will face the same enemies, SWAT and Heavy SWAT units, the number, accuracy, and damage of enemies will increase as the difficulty level goes up. However, enemy health will stay consistent across each difficulty level.
Although Payday 3 offers both single-player and multiplayer modes, the game will require Internet access to run. In multiplayer mode you can team up with others either locally or online. Luckily, Payday 3's multiplayer mode is cross-platform, so you can play with any of your friends no matter which device they're using.
There is also the option to choose an AI companion, but according to preliminary reviews, the AI characters aren't very helpful and it's best to choose human teammates.
Payday 3: Release date, platforms, and pricing
Payday 3 is set to come out on September 21st, 2023 with early access on September 18th for those who purchase a Silver, Gold, or Collector's edition. It will be available for PC, Playstation 5, and Xbox Series X. Because it was designed using the Unreal Engine, the game will be identical on PC and consoles, so PC users need not worry about having a second-rate gaming experience.
The launch price will be $39.99 USD for the standard version, while Silver, Gold, and Collector's editions will also be available at an additional cost. Xbox Game Pass subscribers, however, will be able to play the game at no extra cost.
Starbreeze also has announced their plans to release "four additional heists, four tailor packs, and four weapon packs" of DLC (downloadable content) within one year of the game's launch, which should add to the game's replayability and overall appeal. In addition to the standard version of Payday 3, Silver, Gold, and Collector's editions will also be available.
Both the Silver and Gold editions are digital only. The Silver edition includes 3 days of early access, 6 months of the season pass and a special Dark Sterling mask. The Gold edition increases the length of your season pass to 12 months, throws in a Skull of Liberty mask and Gold Slate gloves and also includes everything else from the Silver edition. The Silver edition is available for $69.99 while the Gold edition is $20 more expensive at $89.99.
The Collector's edition is the only one to include physical items. In addition to everything from the Gold edition, you'll also receive the Collector's Mask, a custom deck of cards, stickers, and a membership letter to the Collector's Club. The Collector's edition will set you back $129.99.
If you don't need any of the extras, you can enjoy Payday 3's pandemonium with an Xbox Game Pass, which comes free with the purchase of any Acer gaming laptop. So, if you're looking for a quality gaming experience using top-notch technology, check out the Nitro 50 Gaming Desktop or the Nitro 5 Gaming Laptop to ensure you're getting the most out of Payday 3 upon release at no additional cost!
Conclusion
Though Starbreeze, the game's developer, struggled for some years, the Payday 3 trailer shown at the recent Xbox Games Showcase promises a strong return to all of the antics, fun, and pure chaos that Payday is famous for. Though the differences between Payday 3 and its predecessors may not be huge, the fresh setting of what the developers call an "enormous, living New York" combined with the revamped characters and scenarios should be a treat for fans of the co-op shooter genre.
Matthew is a freelance content writer whose work has previously appeared in well-known language-learning blog Fluent in 3 Months and The Happy Self-Publisher. His creative work has also appeared in Otoliths, CafeLit, and the Eunoia Review. He is currently based in Taipei, Taiwan, where he is studying for a master's degree in Chinese Literature.
Stay Up to Date
Get the latest news by subscribing to Acer Corner in Google News.