Why Browser Extensions Could Contain Malware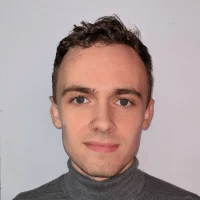 The Internet is an essential tool for many parts of life in the modern world, but it also implies a wide range of challenges and security threats. Browser extensions are no exception. Though a browser extension may appear to be harmless, it can sometimes contain malware that compromises your personal information and does damage to your devices.
Even browser extensions that improve our browsing experience can contain malware lurking beneath the surface. In a digital world where risks are present at every corner, how can we protect ourselves? What are some guidelines for safe use of browser extensions so that we can take advantage of their strengths while also protecting ourselves? Read on to learn some actions you can take today to strengthen your cybersecurity approach as it relates to browser extensions.
What is a browser extension?
A browser extension is a piece of software that modifies the existing capabilities of a web browser. They extend the capabilities of our browser through unique functions that aren't supported by the browser itself. This means they perform a lot of useful functions: ad blockers prevent pesky ads from cluttering our browsers, while a translator extension like Google Translate can translate any web page as you navigate.
Browser extensions range from commonplace to very niche. For example, language lovers can use Toucan to translate a certain amount of words on each webpage into their target language and learn while browsing. Browser extensions can be used on various browsers, including Chrome, Firefox, and Edge.
Are browser extensions safe?
Though browser extensions perform a lot of useful functions, malicious browser extensions can infect your computer with browser malware without your knowledge. Google removed 30 malicious extensions from the Google Play Store, all of them with legitimate functionality. One of the removed extensions, AutoSkip for YouTube, works in the way it advertises, but has harmful code written within it.
The difficult part about detecting a malicious browser extension, however, is that you can't always tell immediately, or at all, whether or not it's harmful. While some extensions may steal personal data directly after installation, others appear innocent and conceal their activity in such a way that you don't realize your data is at risk. They can do this by monitoring your keystrokes, obtaining valuable personal information such as credit card numbers and passwords along the way. 
This doesn't mean that all browser extensions contain malware, though - many browser extensions are legitimate and well-intentioned. The problem lies in being able to tell the difference. Let's take a look at some ways that computer users can protect themselves from malicious browser extensions.
How can I protect myself from malicious browser extensions?
Though you can't take all of the inherent risk out of using browser extensions, you can take certain steps to minimize your exposure. That way, you can continue to block ads and optimize your browsing experience with peace of mind. Check out the list below:
1. Download from reputable sources
Before you download a browser extension, you should always take a look at the developer's information. If they're legitimate, they should have a website or social media presence. Make sure that the information presented on the app store matches the information you find on their other public profiles. 
In addition to the developer, you should trust the marketplace you're downloading from. It's safest to use an official store, like the Google Play Store or the Apple App Store. You can also download an extension directly from the developer's website, like the popular browser extension Grammarly.
2. Review browser permissions
Another factor you should take into consideration is the browser permissions that the application requests. These permissions should always make sense according to the functionality of the extension. An ad blocker, for example, should not need to access files on your device. If you see anything that is suspicious or seems unrelated to the extension's apparent purpose, don't take the risk of downloading it.
3. Read reviews
Reviews are a great way to see what experiences others have had with the extension. Besides usability and interface design, you should also take a look at what others say regarding the legitimacy of the app. Previous reviews can warn you if an extension contains dangerous malware that you should steer clear of.
4. Limit the number of extensions
Limiting the number of extensions on your browser reduces your risk purely due to the rules of chance: the more extensions you download, the higher the chance is that one of them contains malware. Erring on the side of caution is the best mindset when deciding which browser extensions to download. Instead of downloading any browser extension that could potentially be useful, you should only download those which you find to be essential.
If you need to download an extension, you should first go to the Chrome Web Store. On the homepage, you'll see a variety of extensions available for download. If you have a specific extension in mind, navigate to the search bar and type in the name of the extension you'd like to install. Before you click "Add to Chrome," don't forget to review the browser permissions and read the user reviews.
5. Update your extensions & your browser
Another step you can take to protect yourself against malicious browser extensions is to update your extensions and your browser. With each browser update, browsers improve in their ability to recognize and combat malware, so it's important to keep your software up to date.
Updating your extensions, on the other hand, refers not simply to updating to the latest software version, but reevaluating which extensions you have installed. Ironically, to discover which of your extensions have malware, you might need a separate extension to tell you which are malicious.
Once you find out which, if any, of your browser extensions contain malware, you can remove those malware extensions from Chrome or a different browser. By disabling and deleting those browser extensions, you won't be exposed to malicious software any longer.
To do this on Chrome, click on the puzzle piece in the upper right hand corner of the browser window, next to the star. Then, navigate to the bottom of the list where you'll find the option "Manage extensions." From there, you'll find a list of all the extensions you have installed, and you can remove any of the extensions by clicking on the "Remove" button.
Conclusion
Though the use of the Internet implies various risks, with knowledge of these risks and containment strategies, we can benefit from the Internet with peace of mind. Because cybersecurity threats are constantly evolving, it's imperative to stay informed and update your knowledge. Whether you're worried about the impact of AI on your children or IT challenges in education, adopting a growth mindset towards cybersecurity protection can protect you and your family in the long term.  
Matthew is a freelance content writer whose work has previously appeared in well-known language-learning blog Fluent in 3 Months and The Happy Self-Publisher. His creative work has also appeared in Otoliths, CafeLit, and the Eunoia Review. He is currently based in Taipei, Taiwan, where he is studying for a master's degree in Chinese Literature.
Stay Up to Date
Get the latest news by subscribing to Acer Corner in Google News.