10 Games Inspired by H.P. Lovecraft (2023)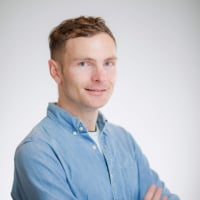 Avid readers of H.P. Lovecraft's works are familiar with themes of madness, fear of the unknown, and supernatural forces beyond human comprehension. Lovecraft's unique subgenre of horror fiction has been an inspiration for a wide variety of media, with Lovecraftian elements appearing in novels, movies, comic books, cartoons, and video games. Many modern horror writers—such as Stephen King, Bentley Little, and Joe R. Lansdale—have cited Lovecraft as one of their primary influences, and dozens of video game developers have been inspired by his works.
Who is H. P. Lovecraft
Howard Phillips Lovecraft (August 20, 1890, to March 15, 1937) was an American author of fantasy, horror, and science fiction who is now widely recognized as one of the most influential and widely read authors of popular fiction of all time. Lovecraft has a massive and devoted following of readers who have been captivated by his gripping tales of the supernatural. Lovecraft is considered to be an exemplar of a uniquely American strain of gothic fiction that can trace its roots back to Edgar Allen Poe.
What is Lovecraftian horror?
Lovecraftian horror centers around other-worldly beings and the fear of the unknown. It also features the following elements:
Unfathomable entities. Lovecraft's creatures, especially the famous mollusk-like deities of his Cthulhu Mythos, were utterly alien in every respect. Whereas traditional anthropomorphic monsters are routinely driven by easily identifiable concerns—hunger, lust, revenge—the motivation behind the actions of Lovecraftian creatures transcends human attempts at understanding it, as does their disposition toward our kind. To the godlike beings of the Cthulhu Mythos, we are neither prey, nor threat. We are bugs: at best inconsequential, at worst a mildly bothersome formality.
Loss of sanity. Although sanity and the loss thereof as a simple narrative trope is fairly commonplace, instituting it as a quantifiable attribute that slowly erodes as the player encounters fragments of a hidden, darker reality indicates a focus on the mental effects of such revelations that is distinctly Lovecraftian, mirroring the fate of several of the protagonists from his novels.
Secret societies and cults. Where there are dark secrets guarded by otherworldly creatures, you can bet there are going to be inquisitive individuals forming groups with the purpose of uncovering them, no matter the cost on their sanity (quantifiable or otherwise). Lovecraft's world is brimming with cults and secret societies, as are the games it inspired.
10 of the best H. P. Lovecraft games
The following are ten games that were inspired by H. P. Lovecraft.
1. Dredge 
Released: 2023. Platforms: Nintendo Switch, PlayStation 4, Xbox One, PC.
A fishing simulator game that's also a Lovecraftian horror adventure? The concept is simple—catch fish, upgrade your boat, find bigger, stranger creatures, and discover hidden mysteries that lie beneath. All of the disparate elements work in this beautiful, strange and tense game from the New Zealand studio Black Salt Games.
2. Dead Space (remake)
Released: 2023. Platforms: PlayStation 5, Xbox Series X|S, PC. 
Several AAA titles have received remakes in 2023, and the remake for Dead Space was one of the most eagerly awaited. The original version from 2008 is still considered a classic sci-fi survival horror game, and the remake is one of the best rated and best selling games of the year. Dead Space is an intense and challenging escape through the wreck of a starship infested with the deadly Necromorphs.
3. Dreams in the Witch House 
Released: 2023. Platforms: PC. 
Largely the product of one-person studio Atom Brain Games, Dreams in the Witch House is a time management sim game. Playing as Walter Gilman, you must study for exams, earn money, make friends, stay healthy and, of course, avoid Brown Jenkin and the witch Keziah. This is an unexpectedly deep adaptation of Lovecraft's classic story and it bears repeated playthroughs.
4. Signalis 
Released: 2022. Platforms: Nintendo Switch, PlayStation 4, Xbox One, PC. 
Signalis is a survival horror game presented in a visual style and limited resource system reminiscent of 1990s console games. Set mostly on a remote mining station in the far future, Elster, a replicant space traveler, must survive attacks by mindless replicants and delve into the mysteries of her own memories. The game directly references Chambers' The King in Yellow and H.P. Lovecraft's The Festival, and the themes are evocative of Kubrick or Lynch.
5. Call of the Sea 
Released: 2020. Platforms: Xbox One, PC, Amazon Luna, PlayStation 4. 
Call of the Sea is a combat-less adventure puzzle game. The player's character is Norah Everhart, a woman in the 1930s searching for her missing husband on a strange island in the South Pacific. Lovecraftian Mythos elements abound, including a strange device built by a scientist named Tillinghast. The game's art style is bold and colorful like a painting from a pulp cover. 
6. Call of Cthulhu 
Released: 2018. Platforms: Nintendo Switch, PlayStation 4, Xbox One, PC. 
This role-playing game is not an adaptation of the classic story, but a game developed under a license from the Chaosium pen and paper game. In this original story, a Boston private detective travels to Darkwater Island to investigate the death of an artist. Equal parts Chandler and Lovecraft, Call of Cthulhu is tightly focused and great for those who don't want to invest a big chunk of time into a game.  
7. Darkest Dungeon II 
Released: 2023. Platforms: PlayStation 4, Xbox One, PC. 
Darkest Dungeon II is the sequel to Darkest Dungeon, and it has ended up proving itself to be fairly polarizing. However, this rougelike will mercilessly pull you through the horrifying darkness throughout the land. It only grows harsher as you progress, with some intense gameplay and Lovecraftian abominations that are waiting in the depths for you to fight or discover them. Darkest Dungeon II provides its own unique experience from the first game, inviting both old and new players to come and enjoy the lurking horror.
8. Amnesia: Rebirth 
Released: 2020. Platforms: PlayStation 4, Amazon Luna, Xbox One, PC.
Amnesia has been a cult classic and famously popular horror franchise since 2010. Though what made the original game so fascinating has since been lost, Frictional Games still has that knack for creating horror. Amnesia: Rebirth puts players in the shoes of a woman coming from a plane crash. There is a rich story, intricate puzzles, and scares for days here. Also, if you play in Adventure Mode, the horror aspect of the game is removed, so players can experience the thrilling narrative if that's what they prefer. 
9. Sunless Sea 
Released: 2015. Platforms: PC.
It's December 1887. London has become Fallen London after sinking into an underworld place called the Neath. The surrounding ocean is underground and completely uncharted. You play as the captain of a steamer, and your goal is to keep your crew alive and try to make a name for yourself as you explore this vast ocean. Needless to say, the ocean has numerous hidden terrors, including Lovecraftian monsters and otherworldly structures. If you're not careful, you could lose your entire crew, and the captain grows less sane the deeper you venture. If everyone dies, you can try again, but the islands will have been rearranged, changing your experience on the next playthrough.
10. Sherlock Holmes: The Awakened 
Released: 2023. Platforms: PlayStation 4, Xbox One, Nintendo Switch, PC. 
In Sherlock Holmes: The Awakened, the world's greatest detective is bored with his regular cases with small-time criminals. He looks for a case with higher stakes, and he finds one with probably the highest stakes ever. When investigating a string of kidnappings, he discovers that they are tied to a cult that is trying to summon Cthulhu. Suddenly, it's not just 19th-century London that he's trying to save, but the whole world. The game's creators have created a tense environment that focuses on the growing tensions between Holmes and the evil cult, who have an obsession with the Lovecraftian creature. It makes for an atmospheric experience with a strong sense of dread.
Several of the titles listed here are available free with an Xbox Game Pass subscription, so be sure to check out what's on offer and see why Acer is an official sponsor. Furthermore, with the purchase of a Windows 11 PC from Acer, you can enjoy one month free of Xbox Game Pass. Acer has a wide selection of gaming PCs, including the ultra high performance Predator range. 
Ashley is a technology writer who is interested in computers and software development. He is also a fintech researcher and is fascinated with emerging trends in DeFi, blockchain, and bitcoin. He has been writing, editing, and creating content for the ESL industry in Asia for eight years, with a special focus on interactive, digital learning.
Stay Up to Date
Get the latest news by subscribing to Acer Corner in Google News.