How to Fix a Laptop That Won't Charge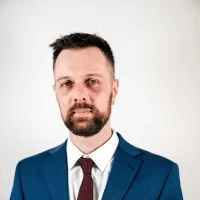 It's a scenario that we all dread, looking at our laptop screen and realizing that the battery icon in the task bar is not displaying the charge sign. Laptop charging chagrin strikes again! What can you do? Don't worry, in this article, we will cover eleven helpful solutions to fix a laptop battery that won't charge, so read on to discover what to do if your laptop is not charging.
1. Confirm the charge
Before panicking and asking "Why is my laptop not charging?" it would be wise to first confirm if your laptop is actually charging, without you knowing. How to do this? First, locate the laptop battery indicator. Depending on your operating system, the battery icon will either display a cable and plug graphic, or a lightning icon through the middle of the battery. Clicking on the icon will provide you with further battery insight, such as power source, and battery charge level.
How to confirm your charge in Windows 11
Click on the Battery icon on the Taskbar, and a notification will show you if the battery is charging, or not, as well as the percentage of remaining charge available, and the time remaining until the charge runs out.
2. Check the power outlet
We know this sounds simple, but before you blame your Acer laptop charger for your lack of battery power, do check the power outlet. To ensure that the power outlet is in proper working order we recommend plugging in a phone charger, or a similar, portable device that you know works when plugged into other outlets. If there is a problem with the power outlet, simply use another outlet, and contact a professional electrician to address the issues in the faulty power outlet.
If you are traveling abroad, remember that the power supplies in different countries have different voltages and AC frequencies. Laptops are designed to limit the maximum power that can be drawn, so you are unlikely to fry your computer. However lower wattages can cause various issues, including negatively impacting your laptop's ability to charge.
3. Check the power cable and adapter 
If checking the power outlet does not resolve your laptop charging issue, next we recommend checking the power cable and adapter. First, take a minute to familiarize yourself with the constituent parts of a laptop charger. Check for physical damage to the power cable, cables are regularly frayed by being dragged under chairs and desks. Another culprit may be dogs, cats or other pets chewing the cable. If the cable is damaged, it should be replaced.
When it comes to adapter and transformer health, if a physical trauma has befallen your charger, there will often be telltale signs, such as scrapes, cracks, and traces of even water or fire damage. After confirming that the power cable and adapter have not been physically damaged, check everything is set up correctly, and that the components are plugged in as required.
4. Check the laptops' charging port
First ensure that the charging cable is inserted correctly into the port. Make sure that you have the charger plugged into the correct port, and if the connection feels loose, try adjusting the connection to line things up correctly. Have a good look inside the charging port using a flashlight, if needed. Check for debris, dust and dirt, which can build up due to environmental factors, and can impede the charging process. Cleaning dust and dirt out of the port is a delicate job and ideally should be done with a toothpick, or cotton swab.
5. Test with another charger
If you have access to another charger that is compatible with your laptop, go ahead and plug it in to the charging port. If this resolves your charging woes, then you know that there is nothing wrong with your laptop, and replacing the charger is a simple, relatively low cost option.
6. Restart your computer
Another simple, but often deceptively effective "fix" is the old on and off method. Simply restart your computer and see if the battery icon status updates.
How to restart in Windows 11
Click Start.  
Select the Power icon. 
Click Restart.
7. Update or reset your battery driver
Your battery driver is another possible source of charging problems. The battery driver manages the overall functionality of the batteries in your laptop. Keeping your battery drivers up to date is essential in ensuring optimal battery and charging performance. Check your battery driver for updates, and reset accordingly.
How to update battery drivers in Windows 11
Click Start and search for Device Manager. 
Click Open. 
Click Batteries. 
Select Microsoft ACPI-Compliant Control Method Battery. 
Navigate to the Driver tab. 
Click Update Driver and select OK. 
Restart your laptop as outlined in point 6 above.
8. Check for software updates
Software updates are equally important to battery health. While these should update automatically, depending on your chosen settings, you may have to update them manually. With both battery driver and software updates, we recommend checking your laptop manufacturer's website, in order to follow the correct steps. 
How to check for updates in Windows 11
Click on Start and select Settings, or use Windows + I to quickly open Settings. 
Select Windows Update. 
Select Check for updates.
9. Check battery health
How about a battery health report? Windows 10 and 11 can both provide you with a battery health report in the form of an HTML file. This report is simple enough to request, by entering a line of code. Don't wait to perform a post mortem on your battery, check out this useful article to learn how to request your laptop's battery report today.
How to check battery health in Windows 11
Right-click on Start and select open the Command Prompt window, then type: powercfg /batteryreport. 
The battery report is saved as an HTML file at C:\Users[YOUR USERNAME]\battery-report.html.
10. Too hot inside, and outside?
Next, let's talk about heat. Laptop chargers get warm to moderately hot while they are charging. This is common knowledge, and likely nothing to worry about. While our perceptions of heat are subjective, if the charger is too hot to touch, then you may need to look at what might be causing this. If the charger starts smoking or emitting strange noises or burning smells, unplug it from the power source, and disconnect it from your laptop immediately. As the world enters a period of global boiling, batteries will suffer too. Temperatures above 95° Fahrenheit, or 35° Celsius will take a toll on your laptop battery. We recommend keeping your laptop in a cooler environment, if possible.
11. Hardware issues
Finally, hardware issues can also negatively impact charging. Be sure to check your laptop for any problems and address these before throwing the towel in! If you aren't sure what hardware issues are affecting charging, have a read of this Microsoft article. 
How to run hardware troubleshooter in Windows 11
Click Start. 
Select Settings. 
Click System. 
Click Troubleshoot. 
Click Other Troubleshooters. 
Click the Run button next to the hardware or device that you are experiencing problems with. Your system will run Windows 11 hardware troubleshooter automatically.
We hope that you have enjoyed this guide to fixing a laptop that won't charge. Hopefully now your battery is charging quietly, and all is well once again. Remember though, if none of the tips above worked for you, please contact your laptop manufacturer, or take the computer to a certified repair shop, and see what the pros have to say.  
Edmund is an English copywriter based in New Taipei City, Taiwan. He is a widely published writer and translator with two decades of experience in the field of bridging linguistic and cultural gaps between Chinese and English.
Stay Up to Date
Get the latest news by subscribing to Acer Corner in Google News.