What is Rainmeter and How to Use It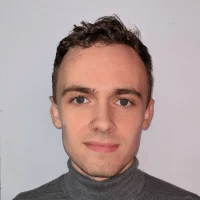 Computers are devices that most of us use every day. Whether it's for work or for pleasure, having an efficient and aesthetic computer screen makes a big difference in our everyday lives. After all, it's natural that we want to have some control over the appearance and functionality of devices we use daily.
On the face of it, changing your Windows 11 UI might seem really cumbersome. You might think that it requires some complicated, expensive software that you don't want to bother with. What if I were to tell you that you can use free, open-source software with an intuitive interface to customize and optimize your computer screen?
If that sounds appealing to you, Rainmeter is exactly the program you're looking for. This free, easy-to-use software allows you to choose the look and feel of your desktop without having to learn a computer programming language or hire outside help. In this article, we'll show you just how easy it is to use and make the most out of Rainmeter.
What is Rainmeter?
Rainmeter is open-source software with a variety of tools for desktop customization. Through Rainmeter's wide selection of skins, similar to widgets, you can make your desktop both more aesthetic and more functional.
Since it is open source, it's completely free for anyone to use, and all skins are totally customizable using an easy-to-learn language. Existing skins made by previous users are plentiful and can be downloaded freely. You are also able to modify the source code of a pre-made skin any way you like, even if that means almost completely rewriting it. This is part of the beauty of Rainmeter's open-source code.
If you want to create your own skins from scratch, you can also do that. Rainmeter's website describes itself not as not simply an application, but also a toolkit. This means it contains its own easy-to-learn language that can be used to create new skins from scratch. There are, therefore, a lot of different ways you can interact with Rainmeter. This way, you can take control over your desktop customization and create an environment that functions according to your needs.
Widgets are divided into three different types: system information, app launcher, and information display. A system information skin, for example, can show you information about your CPU performance, while an information display skin can show you up-to-date weather information or the latest news. App launcher skins are even more impressive: you can use them to record notes, control music playback, and more.
In addition to choosing which types of skins you want on your desktop, you can also choose their layout and arrangement. Users with multiple monitors have even greater opportunity to choose a layout that corresponds to your habitual usage.
Rainmeter in action: How to customize your PC
Now that we've described what Rainmeter is capable of, let's go into greater depth on how you can use Rainmeter to customize your PC.  
To start with Rainmeter, you'll want to consider what kind of aesthetic you want for your PC. Is your style more minimalist, or do you prefer something a little more eye-catching, like a superhero theme? There's something for every taste available on Rainmeter so that you can customize your PC down to the last detail.
Besides choosing an aesthetic, you have to take the functional aspect into account. There are a couple of questions that can help you guide you here. Which apps do you use every day and want to have convenient access to? What kind of information would you like to be displayed at easy reach? These questions will help steer you as you decide which widgets you'd like on your desktop display.
You'll also want to choose how these are all displayed. With Rainmeter, you can choose how much size specific widgets take up as well as where they're placed on the screen. Think about where your eye tends to go. If you naturally are drawn to the center of the screen, put your top priorities there. Applications and information sources lower on the priority list can be placed on other points of the screen.
Don't forget to consider blank space as well: for some users, having widgets taking up every corner of space may be visually cluttering and could even have a negative impact on your productivity. In other words, it might not be the best idea to have a widget for every possible use.
How do I install and use it?
Rainmeter is not only an application; it's a toolkit that contains all the tools necessary for modification and customization. Despite its wide range of utility, this also means that it has a slight learning curve, as you'll have to get used to inputting commands with its toolkit.
This language is much easier to learn than other coding languages, however, so don't worry too much: with a bit of practice, you'll be used to it in no time.
Now, let's get into the specifics of how to download and install the application so you can get started!
To begin, you'll have to download Rainmeter. Since it's free open-source software, this is as easy as going to Rainmeter's home page and clicking the "download" button. Keep in mind that you'll need to have Windows 7 or above for Rainmeter to download: if your software is not up to date, fix that first before downloading Rainmeter.
Then, you'll need to install Rainmeter. As with other software programs, this mostly consists of following the instructions and clicking "next" repeatedly. For more detailed instructions, Rainmeter's website has you covered.
How to download and install Rainmeter skins
In this section, we'll recommend freely available skins to get you started with Rainmeter.
Rainmeter's website notes several different locations where you can find skins to download. Besides places run by Rainmeter, like their forums, third-party platforms like DeviantArt and Reddit feature contributions from enthusiastic users of the software. If you have the time, it's worth checking out various sites, as there are some truly unique and artistically satisfying skins available.
1. The Room
The Room, designed by u/acreativeillusion, is a simple yet visually pleasing skin that displays a room. Its atmosphere is cozy, and the way it allows you to organize widgets in different spaces of the room is really convenient. This is a great skin to start with if you're looking for elegant simplicity.
2. Paper Thin
If you want a bright desktop screen to greet you upon logging in, you should check out craftAA's Paper Thin. Its design features warm, bright colors which will make you look forward to getting online. In terms of functionality, it also packs a punch - it includes many types of widgets, including a Google search bar, a clock feature, a music player and more.
3. Cyberpunk Coffee
This skin provides the understated sophistication of a futuristic, cyberpunk environment with the warm coziness of a coffee shop. Designed by u/kirokaze, Cyberpunk Coffee is a great fit for those looking for a design that will set their desktop apart.
Conclusion
Some people are content with system defaults, and there's nothing wrong with that. If your default computer display works for you, there's no reason you should change it.
If you want to make your computer more aesthetic, however, customization is a great option. For just a little additional effort, you can customize your desktop around what you need, increasing your productivity and enhancing the experience of using your computer
After all, if you use your computer every day, spending a few minutes to customize your Windows 11 UI can make a huge difference in the long term when it comes to productivity and user experience.
If you're on the fence, it can't hurt to try - just download Rainmeter and see if it's right for you!
Matthew is a freelance content writer whose work has previously appeared in well-known language-learning blog Fluent in 3 Months and The Happy Self-Publisher. His creative work has also appeared in Otoliths, CafeLit, and the Eunoia Review. He is currently based in Taipei, Taiwan, where he is studying for a master's degree in Chinese Literature.
Stay Up to Date
Get the latest news by subscribing to Acer Corner in Google News.