Best Upcoming VR Games of 2023–2024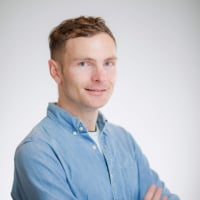 2023 has been a pivotal year for VR. Although the upcoming Apple Vision Pro isn't heavily focused on gaming, the advent of PlayStation® VR2 in February shows that companies are serious about VR and the leaps forward in immersion that it offers. The very affordable Quest 2 has several heavy hitters on the way, and Quest 3 is well positioned to build on the success of VR games even further. As such, no one would be surprised to learn that a host of excellent VR experiences are yet to be released over the coming 12 months. Let's take a look at the 10 best VR games releasing in 2023 and 2024.
Best VR games
1. Resident Evil 4 VR Mode 
Release: late 2023 or early 2024, Platform: PlayStation® VR2
Resident Evil 4 radically changed the series for the better when it launched in 2005. The game may not impress as much nowadays as when it was first released, but it paved the way for third-person shooters with its tight, responsive shooting, excellent feedback, campy humor, and dynamic set pieces. Set within an eerie Spanish countryside, you must rescue the president's daughter amidst a parasitic outbreak that has transformed the local villagers into murderous fiends. This release comes in the form of free DLC for the PlayStation® 5 version of the game.
When played in VR, you can enjoy even more intense and unsettling situations. In addition to the iconic knife, which you will be able to swing more freely in VR, you will be able to wield your powerful and varied arsenal with an immersive and authentic feel. With the added VR action elements, Resident Evil 4 VR Mode for PlayStation® VR2 has evolved into a more realistic experience.
2. Behemoth
Release: 2023, Platform: Quest 2, Playstation® VR2, PC VR 
In Behemoth, players will explore the plague-ravished wasteland of a once glorious empire whose inhabitants have been driven mad in cities that have fallen to ruin. In glorious VR fashion, players' bodies and minds will be tested by the game's brutal yet tactical VR combat gameplay system, as they combat towering colossal monoliths called Behemoths in the grim, unforgiving world. Raw strength won't be enough—players must use various tools in their arsenal to defeat these gigantic creatures and the other nightmarish enemies that scour this desperate world in their quest for a possible cure. Behemoth is a story driven, single-player VR game being developed by Skydance Interactive.
3. Ghostbusters: Rise Of The Ghost Lord 
Release: 2023, Platform: Quest 2, Quest 3, Playstation® VR2 
The renowned VR studio nDreams, known for games like Fracked and Phantom: Covert Ops, has been hired to develop this new game in the Ghostbusters franchise. In addition to hunting for ghosts—solo or cooperatively—players can build their own headquarters and customize their characters. Rise of the Ghost Lord will not be a sequel to the recent feature film Ghostbusters: Afterlife, but rather a new story set in the Ghostbusters universe. Players will be tasked with solving a "profound mystery" as they hunt for ghosts and other ethereal creatures in the city of San Francisco armed with a proton pack and a P.K.E. meter.
4. Assassin's Creed Nexus VR 
Release: 2023 TBC, Platform: Quest 3
As fans continue to wait for more big-name game series to make the jump into VR, Ubisoft's Assassin's Creed Nexus might just be the answer to their wishes. Nexus was first announced by Meta more than two years ago. The game will offer players the chance to take on the roles of familiar characters Ezio, Cassandra, Connor, and Haytham in linear missions that last around 20 minutes each.
Although the game does not feature an open-world design, players can expect to engage in all the classic elements of the Assassin's Creed franchise, including sneaking, pickpocketing, lock picking, fighting with precision, climbing, and the iconic "Leap of Faith." A range of weapons, including swords, hidden blades, throwing knives, smoke bombs, and a crossbow, will be available for players to use. In addition to these features, Nexus will include parkour sequences that can be activated with the push of a button and options to prevent motion sickness. The game is expected to be released for Quest headsets in 2023, potentially coinciding with the release of the Quest 3 headset.
5. Attack on Titan VR: Unbreakable 
Release: 2023, Platform: Quest 2, Quest Pro 
Koei Tecmo made 2 third-person Attack on Titan games for PC and consoles years ago, but the first-person VR game Unbreakable is expected to be the one to truly capture the feeling of being a titan-killing scout within the story's world, with players able to aim grappling hooks and slice at titans' necks with their own hands—or get swallowed by a titan up close—by using VR motion controls.
If you've ever watched the Attack on Titan anime or read the manga, you will know what kind of terrifying ordeals the main characters go through. Attack on Titan VR: Unbreakable will put you in the pilot's seat as you soar through the skies and try to take down the giant monstrosities.
Whether the game will star main characters or self-inserts is unclear, but developer UNIVRS has promised "unique missions," meaning it probably won't follow directly alongside the manga's plot. The developer has also promised "entirely free three-dimensional movement." A co-op mode will be available that enables joining forces with one other gravity-defying player.
6. LOW-FI
Release: 2023, Platform: PlayStation® VR2, PC VR
LOW-FI is a massive open-world sandbox-style adventure game with action elements. The game emphasizes exploration and character-driven action elements. More akin to a holodeck program than a traditional game, LOW-FI provides players with plenty to do, but it's up to players to decide how they want to proceed in this completely nonlinear world. As the player, you are a "low-fi," the street name given to those who cannot merge with the platform, a ubiquitous virtual reality simulation where most of the population now live their lives. You are a police officer and have been transferred to a particularly crime ridden section of city block 303. You can patrol the skies handing out tickets, hang out in the arcade and play games, or try your luck at the casino. How you earn and spend your credits is entirely up to you. Tons of items are available to purchase, from weapons upgrades to toys for your companions. Players are free to roam the open world and enjoy themselves however they want to.
7. Into the Radius 2 
Release: 2024 TBC, Platform: Quest 2, PC VR
Into the Radius is a single-player, open-world, survival shooter VR game developed in 2019. Players are sent stalking the surreal post-apocalyptic Pechorsk Radius Zone, where they have to avoid physical anomalies, collect valuable artifacts, and engage in realistic combat with other stalkers. The game features physics-based interaction, realistic weapon handling, and a moody, adrenaline-pumping atmosphere, and players must struggle to survive in the unforgiving dystopian environment. The game also features exploration, climbing, stealth, and a dynamic day/night cycle.
Soon, fans who have completed the game will be able to continue their journey: Into the Radius 2 is currently in development, and a fast development cycle is anticipated. Although developer CM Games is reluctant to reveal any details about the sequel, development on the first game was relatively quick, and CM Games has confirmed that the sequel, like its predecessor, will follow an Early Access development model, so players are likely to be able to try it out early next year.
8. Wanderer: The Fragments of Fate Remake 
Release: 2024, Platform: Playstation® VR2, PC VR, Quest 2
Wanderer, the first installment of a three-part VR adventure game, was released in early 2022. The game puts players in the shoes of a hapless time traveler named Asher Neumann, who finds himself trapped in an alternate history—one that starts (and possibly ends) in worldwide disaster. Wanderer combines a unique blend of escape-room style puzzles and hands-on action sequences that see players bring together objects and events from various time periods in sometimes unlikely and inventive ways. The game excels with its smorgasbord of interesting puzzles, which come with very little hand-holding and serve as an immersive backdrop to an engrossing story.
Wanderer: The Fragments of Fate is a remake of the award-winning time travel adventure game, completely reimagined for the next generation of VR. The remake brings new features, enhancements, and a dynamically responsive avatar, among other improvements. The Playstation® VR2 version will bring an immaculate player experience, where players will be able to feel every inch of the game through the PlayStation® 5.
9. UNDERDOGS 
Release: 2024, Platform: Quest 2, Quest 3, Quest Pro 
UNDERDOGS brings a futuristic physics-based rogue-like mech brawler to Quest. The game is set in the 22nd century and takes players into the harsh underground fighting pits of New Brakka in five-ton Gorilla Mech. Using comic book–themed visuals for cutscenes, UNDERDOGS features more than 100 different items, ranging from chainsaws to wrecking balls. Players will face off against "gangsters and psychos" in a gritty city to a UK grime soundtrack.
10. The Pirate Queen: A Forgotten Legend 
Release: early 2024, Platform: Quest 2, PC VR. 
The Pirate Queen: A Forgotten Legend tells the story of a legendary 19th-century pirate. The game explores the life of Cheng Shih, a pirate who commanded a fleet of 70,000 men across the South China Sea. When the leader of the fleet dies suddenly, a widowed Cheng Shih faces the possibility of losing her status, security, and even her life. Players take on the identity of Cheng Shih to complete a series of puzzle-based tasks, outsmart enemies, and become the Pirate Queen. Focused on female empowerment and diversity, the game promises "exploration, throwing, climbing, rowing, fishing, and solving environmental puzzles." The game is being directed by Eloise Singer and features voice acting by Lucy Liu (Charlie's Angels, Kill Bill) and Orion Lee (First Cow).
Ashley is a technology writer who is interested in computers and software development. He is also a fintech researcher and is fascinated with emerging trends in DeFi, blockchain, and bitcoin. He has been writing, editing, and creating content for the ESL industry in Asia for eight years, with a special focus on interactive, digital learning.
Stay Up to Date
Get the latest news by subscribing to Acer Corner in Google News.