How to Remove Personal Information From the Internet in 8 Steps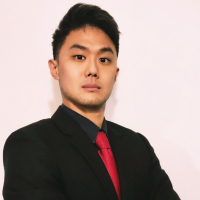 We all have a digital footprint. To engage with the digital world, we tradeoff our privacy. From sensitive banking information to your shopping habits and Facebook likes are available. Websites and unknown data brokers track, buy, sell, and share your personal information. Hackers, scammers, and spammers may exploit your online presence to steal your identity. But you can take back control. You can reduce your data footprint.
Here are some tips for how to remove personal information from the Internet.
How can my personal information be on the Internet? 
Facebook, Google, and Amazon have a ton of personal data about you, including your likes and dislikes, health information, and social connections. Often this data is collected without your knowledge or consent. Murky data brokers hoover up this kind of data and sell it to third parties.
Some of the sensitive information about you on the web includes: 
Full name, telephone number, email accounts, education history, and physical address 
Bank account numbers and login details 
Social Security Number 
Health records and health insurance data 
Identity information such as passport
When fraudsters get hold of this data, they can use it to commit financial theft or hijack your identity. With your full name and other personal details, they can get a fuller picture of your life by piecing this information together. With your identity, they can open new accounts, apply for credit, and even wreck your finances. So, you may want to delete your online data to reduce your data footprint and make it harder for hackers to enter your life.
How to delete yourself from the Internet in 8 steps 
Before we begin - it's impossible to completely delete yourself from the Internet. You may not want to completely remove yourself as:
Employers use search to gauge if you're a suitable candidate when applying for jobs. 
You'll lose access to certain platforms as emails and personal details are required for access.
We each have different tolerance levels of data we'd like to share. So, there isn't a one-size-fits-all solution to deleting yourself from the Internet and reducing your data footprint, but it's best to:
take a systematic approach 
break it down into smaller steps 
tackle them over time
Be patient and focus on actions that have the highest impact on your personal privacy goals.
1: Start with Google 
Google is the world's most popular search engine and contains a wealth of personal information. Put your browser in "incognito" or private mode, search for your name and other identifying information, like your zip code, birth date, or email, and you can see a snapshot of your online presence. It will help you understand what is out there and what to remove.
Tip: Set up Google's activity controls to manage your web and app activity, ad personalization and YouTube history, and app and web activity. As Google continuously collects data, turning Auto Delete on helps keep your information private.
2: Delete or deactivate your old accounts 
Think about which sites you have profiles on. We sign up for all sorts of web services, from Netflix and Amazon to Foursquare and Groupon. You'll want to delete these accounts, especially those you don't use anymore, to prevent people from being able to find or use your personal information. Think about online stores that still have your data, even if you only purchased something once. This old data puts you at risk of identity theft!
To identify forgotten accounts:
Check saved logins in your browser's password manager.  
Enter your email address into Have I Been Pwned? to identify any data breaches linked to your account.
If you're having trouble with an online account, Google "how to delete X profile/account." You'll probably find a step-by-step guide on deleting that specific account.
If you can't close the account, replace the stored account information (your name and email address) with something unintelligible (a string of random numbers and letters). Also, ensure that the password is site-specific.
To simplify, the process Account Killer has over 1300 step-by-step guides to deleting accounts, but you'll still have to shut them down manually.
3: Remove data broker's information 
Your personal data is valuable, and businesses make a lot of money collecting and selling it - over $200 billion. Data brokers collect your information from websites you visit and compile it into a personal profile. Companies can target ads and sell products to you with this data profile.
Data brokerages treat the user as the product. They collect everything, including your personal details, buying habits, health data, and schooling information. In 2019, Vermont passed a law requiring all companies to buy and sell third-party personal information to register: More than 120 firms joined.
But, the opt-out process isn't straightforward. Search the US nonprofit Privacy Rights Clearinghouse's database to determine their privacy policies. You'll have to contact each of them via email, fill in online forms, and provide extra identification.
If that sounds like drudgery because there are over 540 companies, paid services are available as well:
Another option, YourDigitalRights.org, is a free service to send data deletion or access requests to organizations online. 
4: Remove your WhitePages data 
WhitePages is a people search site, and scrapes data from across the web to build profiles of any person you search for. In fact, WhitePages is one of the largest data brokers in the United States. They have sensitive personal data, a treasure trove for scammers and telemarketing calls, including:
name 
date of birth 
phone numbers 
address 
previous addresses 
relatives 
financial records 
property details 
criminal records
You can opt-out of Whitepages listings by entering your profile URL. 
5: Get rid of unnecessary apps on your phone or tablet 
We click the 'I Agree' button without much thought and miss the Terms and Conditions when installing new apps. But, many want to know your details, including your name, date of birth, email address, and real-world address. As smartphones are so powerful, they can also track your exact location. Some apps will even request access to your camera or microphone.
So, to work out if an app is untrustworthy:
Review the Terms of Use and Privacy Notice to understand what is collected, why it is collected, and how it will be stored, secured, and shared.  
Check the app rating on Google Play or the App Store. Read their reviews and assess their credibility. 
Google search the app by name plus the phrase "data breach" or "scam."
If the downloaded calculator app requests access to your contact list and location - you should feel suspicious as to why it would need access to this data. If the permissions seem excessive, they likely want only to acquire data about you.
So, it's wise to go through your apps regularly and check out the privacy settings. Also, remove those you're not using to lower your digital exposure.
Remember that uninstalling an app doesn't mean the app developer deletes the collected personal information. You'll need to check both privacy and account settings to determine how to delete your account entirely.
6: Remove personal info from websites 
Personal blogs and online commentary can include intimate details about your daily life, jobs, health, and financial situation. Be mindful of what you're sharing online if you want to keep your data safe from scammers. Review your old content to see if it's worth removing. 
If someone else has posted sensitive information about you online, you can contact the webmaster and ask them to remove the data.
If a website refuses to help, you can send a legal request to Google and ask to have it removed. The removal request will take some time and isn't guaranteed, but it's your best chance if you're in a vulnerable situation.
7: Update social media privacy settings 
Cybercriminals could use your social media accounts to commit fraud against you. You post personal information, including where you live and work, family photos, holiday plans, and favorite bands and hobbies. You can prevent strangers from viewing this information by restricting public access to your posts or tweets.
Use Facebook's audience selector to set privacy settings and choose what you share with different groups. You can select your audience for your Facebook profile and each post you make. You may also want to remove old posts that no longer fit your current lifestyle. 
If you set your Instagram account to private, it allows you to control who gets to see your profile and Instagram Stories. These settings will help protect your information from being shared publicly or downloaded by others.
8: Clean up your browser settings 
Most websites personalize your experience with cookies. But when you consent to cookies, you often agree to let sites share your activity with third parties, which is how companies track you. Plus, you store a trove of personal information in your browser history, including:
websites you visit (including banks) 
passwords 
cached images and files
To enhance security and privacy:
Clean your browser history 
Delete cookies and install  
Use security software with online privacy features. 
Apply Browser privacy settings  
Add browser extensions for enhanced security 
Use a privacy-enhanced browser such as Brave 
We've outlined eight ways to remove yourself online. Your privacy and security are intertwined, so be mindful of what you share and download. Be patient when going through these steps, and don't expect to complete it all in one day.
Patrick Yu is a Senior Project Manager at Level Interactive and has 8 years of experience writing business, legal, lifestyle, gaming, and technology articles. He is a significant contributor to Acer Corner and is currently based in Taipei, Taiwan.
Tagged:
Stay Up to Date
Get the latest news by subscribing to Acer Corner in Google News.