Top Ten Anime Video Games (2023)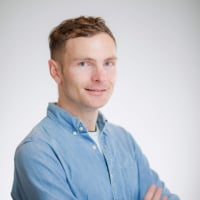 Anime is one of the most popular forms of entertainment around, with its prominence extending far beyond Japan into every corner of the globe. With the sheer popularity of this medium, it's unsurprising that video games inspired by anime would become quite prominent. We went through the long list of anime games of recent years in search of gems. From visual novels focused on humor and horror to bombastic brawlers with a roster of iconic characters, check out what we found in our list below of the top ten anime video games. Also, while reading through this list, consider how a new high-end machine might improve your gaming experience. Take a look at Acer's selection of gaming laptops here, and find a machine that suits your personality.
Top ten anime games
Dragon Ball Z: Kakarot | January 2020
Dragon Ball is probably the second-most popular anime of all time after Pokemon. Thousands of excited kids glued themselves to television screens to witness the adventures of Goku and his friends. To their delight, many excellent Dragon Ball game titles have also appeared, giving gamers the opportunity to relive their beloved stories and extend the characters' lives.
Dragon Ball Z: Kakarot delivers on a long-standing request from Dragon Ball Z fans: an open-world Dragon Ball Z game. That's what Kakarot is, following the exact same arcs featured in the anime set to the backdrop of an open world. Even if you've finished the anime, Kakarot is worth a play with all of its side content. From fishing to cooking to fighting optional enemies, the world of Kakarot is stuffed to the brim with things to do and secrets to uncover, even if the side content isn't the main draw of the game.
The game's best feature is its combat style. Frantic with barely a moment to breathe, you feel like a true Saiyan when playing, as you dodge incoming attacks with ease and fire off Ki blasts at your opponent. Dragon Ball Z: Kakarot isn't a perfect game, and certainly far from one of the best open-world games. However, thanks to the large amount of side content it contains, there's enough to latch onto to make any Dragon Ball Z fan proud.
One Piece Odyssey | January 2023 
One Piece Odyssey is a new Japanese role-playing game spinoff of the hugely popular manga and anime series. One Piece Odyssey is a full-fledged JRPG that looks to push One Piece to new gaming heights with its superb style, storytelling, characters, and twists. The story is a rather entertaining one thanks to the solid characters, plot, and world-building. The game is an extension of some of the original stories from the franchise, allowing players to explore the stories in a new way, and it contains tons of lore that fans of the series will greatly enjoy. The plot in the game features several flashbacks to the anime and manga that give players the details of characters and arcs that are important to this road down memory lane.
One Piece Odyssey hits a healthy medium of new and old territory, allowing anyone to jump in and enjoy it in terms of its plot. And thankfully, its twists, small nods, excellent characters that are easy to understand, and several epic moments help bring the narrative together.
Naruto Shippuden: Ultimate Ninja Storm 4 | February 2016
The older generation has fond memories of Dragon Ball, but the younger one has strong nostalgia for a different anime character: Naruto. The story of Hokage wannabe Shinobi enables an extensive collection of games. Apart from minor hiccups, most games have received praise from reviewers and players for their great designs and combat systems and for being highly replayable.
Naruto Shippuden: Ultimate Ninja Storm 4 is the sixth installment in the Naruto: Ultimate Ninja Storm series that was inspired by Masashi Kishimoto's manga. The game was developed by CyberConnect2 and published by Bandai Namco Entertainment and is the grand culmination of the series. It has everything a Naruto fan would desire: an epic story, breathtaking ninja battles with familiar characters, and ultimate jutsu that make you feel like the King of the World. The next entry in the series will be coming out in 2023: Naruto X Boruto Ultimate Ninja Storm Connections, and to celebrate the 20th anniversary of Naruto's anime debut, the game will feature additional new characters on top of the 124 already playable in Naruto Shippuden.
Yu-Gi-Oh! Master Duel | January 2022
Originally a manga series containing the fictional card game, Yu-Gi-Oh! was made into a physical trading card game and anime in the late 1990s and early 2000s. Then, in early 2022, Konami released Yu-Gi-Oh! Master Duel, their free-to-play digital collectible card game based on the trading card game. The game rapidly climbed to the top of the Steam charts, with more than 10 million downloads within its first three weeks. Players draw monster, spell, and trap cards from a deck and place their cards on the field in turns. Monsters can deal direct damage to life points or other monsters, and spell and trap cards are used to activate different effects to help the player win by reducing the opponent's life points to zero.
Ni no Kuni: Wrath of the White Witch™ Remastered | September 2019
Ni no Kuni: Wrath of the White Witch™ is a gorgeous JRPG made by developer Level-5 in conjunction with the iconic anime house Studio Ghibli. The game is basically a Studio Ghibli movie turned into a video game. The original version came to North America in 2013 for PlayStation 3, and a remastered version was launched in 2019 that provides enhanced graphics.
With art by Studio Ghibli and a score from Joe Hisaishi—the composer behind Spirited Away and Howl's Moving Castle, among other films—Wrath of the White Witch™ is a Ghibli movie that you can play. The game is a mashup of various different JRPG systems, with influences ranging from Final Fantasy to Pokémon. The game's direct sequel, Revenant Kingdom, is an excellent game in its own right, but the first game's grounded protagonist and whimsical setting are more enjoyable overall.
Attack On Titan 2 | March 2018
Attack on Titan, also known as Shingeki no Kyojin, has been one of the biggest anime hits in recent years. Therefore, it's hardly surprising that it received a video game adaptation. Attack on Titan 2 is the sequel to Attack on Titan: Wings of Freedom, which was released in 2016, and players should definitely check out that installment before getting into this sequel to get a proper understanding of the storyline.
With that said, Attack on Titan 2 has more polished and diverse gameplay than its predecessor. It continues the battle between terrifying titans and humanity. Gliding through the air feels terrific and complements the anime aesthetic perfectly. Moreover, the fact that you can create your own nameless character helps you approach this breathtaking story from a different angle. Overall, the interactive form works well with this universe.
JoJo's Bizarre Adventure: All-Star Battle Remastered | September 2022
JoJo's Bizarre Adventure: All Star Battle is another fighting game developed by CyberConnect2 and published by Bandai Namco Entertainment. Based on Hirohiko Araki's long-running manga series, JoJo's Bizarre Adventure, All Star Battle allows players to compete against each other using 40 characters from the first eight story arcs, as well as one guest character from another manga also created by Araki. The game was originally released in 2013, with the remastered version launching in 2022, featuring new game mechanics and playable characters. 
The game manages to keep the manga series' characteristic art style and absurd humor. The game has several modes to choose from, with options for both single players and those who enjoy competing against their friends. The main course is All-Star Battle Mode, which will take you through all eight parts and allow you to participate in more than 100 epic fights known from the manga. However, if you don't really care about the story, there's always Arcade Mode, where you can fight like there's no tomorrow as your favorite JoJo characters.
Persona 5 Royal | October 2022
Persona 5 Royal is the supercharged rerelease of Persona 5 (2016) by developer Atlus, who has a knack for hiding simple JRPG systems and mechanics under a blanket of style and narrative, leading to a unique experience with familiar gameplay. The Persona series is anime-inspired rather than being based on a specific anime, and in fact, the series was so popular that it was adapted into an anime. Persona 5: The Animation is an anime television series that was produced by CloverWorks in 2018. If you've never played a Persona game, the setup is simple: you play as a student pulled between two worlds. During most days, you attend school, meet friends, build your social stats, and do whatever else a student does. The friends you meet and bonds you build transition over to another world, though, where you take on elaborately designed dungeons in classic JRPG fashion.
The "other world" is different for each game—in Persona 5, it's corrupted hearts—but the overall premise is the same in all Persona games. Persona 5 Royal adds some new weapons and items, new playable characters, an extra semester at school, two new endings, and the Thieve's Den, a customizable hangout spot. The dungeons are mostly the same as the base game, just with a few hidden areas only accessible with a newly introduced grappling hook mechanic.
Demon Slayer: Kimetsu no Yaiba - The Hinokami Chronicles | October 2021
With its unique, stunning art style, excellent voice acting, and colorful characters, Demon Slayer was bound for success. The game adaptation of this popular anime series has two gameplay modes. Adventure mode allows players to follow Tanjiro through the story from the anime as he faces demons to turn his sister, Nezuko, who has become a demon, back into a human. In versus mode, characters from the anime, including Tanjiro and Nezuko, can be freely matched against each other in a 1v1 or 2v2 setting with up to two players on or offline.
The gameplay in Demon Slayer: Kimetsu no Yaiba - The Hinokami Chronicles primarily focuses on 1v1 fights in small arenas. It might not sound fascinating, but the combat system is as visually impressive as it is enjoyable.
Sword Art Online: Fatal Bullet | February 2018 
Fatal Bullet, the fifth game in the Sword Art Online game series, which is a game series based on the light novel series of the same name, is a third-person shooter and role-playing game hybrid that puts players in the world of Gun Gale Online, the massively multiplayer online virtual reality game first seen in Sword Art Online II—although Fatal Bullet itself is not a virtual reality game. Fatal Bullet features an alternate timeline to the light novels and anime, and unlike past installments in the series, it features original character creation and the usage of firearms in battle. Fans of the anime will definitely enjoy being surrounded by familiar faces from the series, and Fatal Bullet's combat and upgrade systems make for a satisfying gameplay experience.
If you need even more game ideas, check out the lineup of games freely available with an Xbox Game Pass. Furthermore, with the purchase of a Windows 11 PC from Acer, you can enjoy one month free of Xbox Game Pass. 
Ashley is a technology writer who is interested in computers and software development. He is also a fintech researcher and is fascinated with emerging trends in DeFi, blockchain, and bitcoin. He has been writing, editing, and creating content for the ESL industry in Asia for eight years, with a special focus on interactive, digital learning.
Stay Up to Date
Get the latest news by subscribing to Acer Corner in Google News.