What Is S Mode in Windows 11 and How Do I Use It?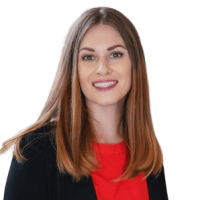 Windows S mode gives users a faster and more secure Windows 11 experience while providing a sense of familiarity. It gives users enhanced security options and boosts performance by protecting against malware and other malicious threats. With Windows S mode, users can only download safe apps from the Microsoft Store and browse with Microsoft Edge instead of other popular browsers. This safeguards users and gives them added peace of mind when downloading apps and surfing the web.
Windows S mode is suitable for students and teachers as they can be vulnerable to stumbling upon inappropriate content or downloading virus-laden files and apps. It is also handy for large enterprises that handle sensitive data through multiple users, as it can be detrimental if financial or private company information ends up in the wrong hands.  
What are the core features of Windows 11 S mode?  
Windows 11 S mode has safety at its core. The feature is like a safety net that only allows approved content and apps to reach users, protecting them from the more unpleasant aspects of the online world. Moreover, Windows 11 S mode ensures that all apps are up-to-date and secure.  
Windows Defender is a vital feature of Windows 11 S mode. It protects users by offering real-time, always-on antivirus protection and a firewall to prevent hackers from accessing computer systems through the internet. Microsoft Defender SmartScreen also flags potentially harmful websites or apps for users to accept or refuse before entering.
With over 920 password attacks every second worldwide, we are in dire need of enhanced computer system protection. Windows Hello is another core feature of Windows 11 S mode and offers a personal and more secure way to access Windows 11 devices. Users can set up a PIN, facial recognition, or fingerprint access to protect their information and make it more difficult for hackers to access.  
What are the benefits of S mode?  
We know by now that Windows 11 S mode is built for our safety and also enhances the performance of our devices. For example, users with Windows S mode installed can only download apps from the official Microsoft Store which reduces the risk of becoming infected with malicious viruses. Besides this, here are some more benefits of Windows 11 S mode.  
1. Optimized performance and battery life 
Devices dragged down by viruses, malware, or unnecessary programs cannot perform to the best of their ability. Windows S mode limits the number of applications and processes run by laptops, which leads to higher performance over time. In addition, software downloaded from the Microsoft Store is optimized for Windows computers — something that unsupported applications cannot achieve.
Smoother performance means higher efficiency, prolonging the battery life of Windows devices. As a result of unnecessary background processes and apps, machines without Windows S mode are less energy efficient than those with it installed. Longer battery life is better for laptop users who travel or work remotely, as they can complete tasks and participate in meetings without scrambling for a power outlet first. 
2. Multi-device management 
Windows 11 S mode is ideal for IT admins or schools managing multiple devices. It allows all devices on the same network to be managed from one location, even if administrators are elsewhere and unable to access a particular computer. Moreover, Windows 11 S Mode lets staff control who can access which software and programs, set up security features, and check that devices are equipped with the latest software. By syncing all devices, experts can ensure that everybody has the same computer experience, boosting productivity and safety. 
What are the downsides of S mode?  
While there are obvious benefits to running Windows 11 S mode, is it worthwhile? As with anything, there are also some downsides. Let's look at them in more detail here. 
1. It is restrictive 
Most people do not like being told what they can and cannot do. One major downside of Windows 11 S mode is that it only supports approved programs and applications. Moreover, users with Windows 11 S mode activated can only surf the web and search via search engines using an approved browser. This may be regarded as restrictive or rigid, causing some users to switch out of S mode. 
2. It cannot be reactivated once switched off 
Users may wish to think twice before deactivating Windows 11 S mode. As manufacturers enable Windows S mode during installation, it cannot be easily reactivated once switched off. This is because users may have installed or downloaded something incompatible with Windows S mode during deactivation, and there is no way to go back and ensure it is safe. 
Is S mode worth keeping? 
Most people value their freedom to choose what is right for them, and Windows 11 users can choose whether or not they want to run S Mode. There are safety benefits to running S mode as it prevents users from accidentally downloading or installing harmful malware that could cause serious damage. It is particularly beneficial for children or young students as they could stumble upon harmful or inappropriate materials. However, it is ultimately up to the user or administrator to decide whether or not Windows 11 S mode is the right choice for their usage requirements. 
How to check if I have S mode on my computer? 
Follow these instructions to check if S mode is already active on a device.
Click the Start menu at the bottom right of the screen.  
Select Settings and then System.  
Click About. 
Find Windows Specifications and look next to Edition to see if S mode is already activated. 
How to enable S mode 
Windows S mode is switched on by default, meaning it is activated at the time of manufacture. Those using a device with S mode activated should think twice about deactivating it, as it cannot easily be reactivated. Windows S mode will remain on devices that have recently updated Windows with S mode activated. 
How to turn off S mode  
As mentioned, switching out of S mode does require some thought. However, those that have already decided to deactivate S mode can follow these instructions to switch out and discover the full version of Windows.
Click the Start menu at the bottom right of the screen.  
Select Settings.  
Click Update & Security.  
Select Activation.  
Click on Switch to Windows 11 Pro and then click the Go to the Store link. 
You should now be able to install apps from outside the Microsoft Store. 
Conclusion 
Windows 11 S mode is a safety feature designed to protect users from harmful malware or viruses. With Windows 11 S mode activated, users can only download and install certain apps and programs from the Microsoft Store. It is a handy tool that protects multiple users in companies or schools, providing a safe way to search for information and download files without the risk of viruses. Moreover, Windows 11 S mode can prolong battery life and enhance the performance of a device. Users that find Windows 11 S mode restrictive or frustrating can opt to deactivate it, but beware — it cannot easily be reactivated once switched off.
Jeni is a translator and writer based in Taiwan. She is passionate about business development and loves helping companies enter international markets. She is fluent in English, German, and Mandarin Chinese, and combines these with her industry experience to provide practical market entry solutions.
Stay Up to Date
Get the latest news by subscribing to Acer Corner in Google News.