10 Amazing ChatGPT Plugins You Should Try!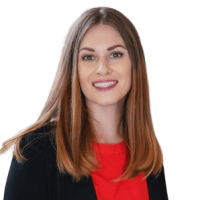 If you are familiar with the latest tech trends, you have probably heard of ChatGPT. Launched in November 2022, this conversational artificial intelligence (AI) tool uses natural language to respond to prompts, compose emails, and write content such as social media posts. ChatGPT is the brainchild of OpenAI, an AI and research organization, and has been dubbed the fastest-growing app in internet history. The app took the world by storm and attracted 100 million active users in two months, compared with Facebook and Google which took around five years to reach the same number of users.
ChatGPT is a chatbot that works in a similar way to auto-response customer service chats. It is programmed to use human-like responses to questions and prompts. The chatbot is responsive to requests and utilizes user reactions to improve its responses. It uses deep learning specialist algorithms to correlate data and form a reply within just a few seconds and can gauge its accuracy from user feedback. In addition, users can rate responses by giving a thumbs up or thumbs down, further helping the intelligent bot improve. 
What is a ChatGPT plugin? 
The basic version of ChatGPT is free to use as it is still in the development stages. There is no limit to the number of questions users can ask as, ultimately, ChatGPT benefits and learns from user prompts. Users can simply visit chat.openai.com to make an account and jump into a new world of intelligent chatbot technology.
There is also a paid version of ChatGPT for users that want more from the chatbot experience. ChatGPT Plus is a pilot subscription model that allows users to access GPT-3.5 and GPT-4.0 to help streamline workflows and solve complex problems. It also facilitates plugins that offer various additional benefits like language translation and job search assistance. These plugins are add-ons that align with popular websites and apps to answer specific questions in real-time.  
How to use ChatGPT plugins  
There are over 700 ChatGPT plugins to date, with more being added daily. Users wondering how to add plugins to ChatGPT are in luck:
Enable plugins in ChatGPT. You need to have a ChatGPT Plus subscription to enable plugins functionality. To do this, open ChatGPT and click on the three dots in the profile option present in the bottom left corner. Then, click on the Settings option and select the "Beta features" option. Enable the plugin toggle button.
Create a new chat and select the GPT-4 Option. You will see the plugins option as shown below. If you click the plugins option, you will see the plugins store option. Click that to access all the available plugins.
Install the plugin you want to use. You can browse through the list of plugins and find one you want to try. If you find one you want to try, click the green Install button next to it. After it's installed, you can access it whenever you want from the same menu.
Use the plugin. Once you have installed a plugin, you can use it by typing the plugin name in the chat box.
10 Chat GPT plugins you should try 
Plugins enhance the performance and accuracy of ChatGPT as they are tailored to fit specific industries. ChatGPT plugins let users achieve more. Here is a list of our top-ten ChatGPT plugins you should try. 
1. Argil 
Simple but effective, the ChatGPT Argil plugin lets users unleash their inner artist and create high-quality AI images without putting pen to paper. Argil turns text prompts into images and has lots of uses for different industries. For example, Argil enables schools and educators to make class-specific images to aid visual learning, or retailers to create engaging content to target a particular audience.  
2. InstaCart 
Foodies, rejoice! The InstaCart ChatGPT plugin helps consolidate meal planning into a shopping list of items. This enables users to make the meals they enjoy without searching high and low for ingredients. Users can even enter a list of things they already have at home and ask the intelligent chatbot which meals they can make. Moreover, users can also request for the items to be delivered to their door, making this a highly convenient plugin for users with limited time to go grocery shopping. 
3. Kayak 
Kayak is the ultimate travel recommendation plugin for those looking for their next getaway. Users can ask travel-related questions and receive personalized answers with a list of suggested destinations from their personal travel assistant ChatGPT. For example, users can ask for recommendations based on their budget, the season they wish to travel, or even find hotels in a specific area. This plugin makes travel planning more accessible, helping everyone achieve their dream city break or vacation.    
4. Klarna Shopping 
Klarna Shopping is the perfect ChatGPT plugin for shopaholics that love to bag a bargain. Acting as a personal shopping assistant, the plugin helps identify the best discounts and deals. The plugin consolidates a selection of items based on the user's request and provides links through which they can compare prices for over 500,000 retail partners. 
5. Speak 
If you have ever thought about learning a new language, you are in luck. The Speak plugin on ChatGPT is an AI-powered language learning assistant that provides speaking and listening practice without a live tutor. Operating in 100% real-time, the intelligent plugin provides conversational opportunities or answers language-related questions. Speak can help language lovers with specific questions or more abstract situations like "How should I politely greet someone in French?". Let your language learning journey begin today with Speak. 
6. Ambition 
Scrolling through pages of job vacancies can be exhausting, even for the most resilient job hunters. Ambition is a job search assistant that sifts through millions of job openings, matching skills to potential vacancies. Users can get started by entering their desired roles and skillset. This savvy tool can even identify local and global opportunities, saving job searchers time and effort while offering the best possible fit for their skills. 
7. OpenTable 
OpenTable matches hungry ChatGPT users with the best restaurants for any occasion. Users can simply enter a prompt with the date, time, and occasion of their get-together for a list of suitable local eateries. Moreover, users can read reviews from other diners before booking, and can even earn points towards money off discounts. 
8. Wolfram 
Wolfram is a unique and highly powerful plugin that unifies algorithms, data, notebooks, and linguistics to facilitate and streamline workflows across desktops, the cloud, and mobiles. Instead of asking for help with simple math problems, users can ask Wolfram to generate advanced data such as audio spectrograms or anatomy illustrations. 
9. Zapier 
Zapier is a popular ChatGPT plugin designed to eliminate unnecessary workflows. With Zapier, users can interact with over 5,000 work apps like Gmail, Microsoft Outlook, and Slack simultaneously without additional effort. Zapier works with ChatGPT to help users draft emails or Slack messages, streamlining otherwise time-consuming processes for busy workers.  
10. Image Editor 
The Image Editor plugin lets users do exactly that — edit images using just a few prompts. This streamlines the tedious editing process and removes the back-and-forth between different filters, sizes, and rotations. Although the app may not feature as many functions as other editing software, it is suitable for quick edits such as resizing.  
Conclusion 
ChatGPT may have seemed like a flash in the pan, but it has proven itself as a handy tool that is here to stay. It has revolutionized how we search for and receive information and is compatible with hundreds of other apps in the form of plugins. Using ChatGPT, users can access a wealth of data like never before. ChatGPT plugins enable users to order food supplies, make restaurant reservations, and even edit images. With additional plugins added regularly, users can explore the ChatGPT plugin store for something that suits them.
Jeni is a translator and writer based in Taiwan. She is passionate about business development and loves helping companies enter international markets. She is fluent in English, German, and Mandarin Chinese, and combines these with her industry experience to provide practical market entry solutions.
Stay Up to Date
Get the latest news by subscribing to Acer Corner in Google News.