What is an Ultrabook and How is it Different From Regular Laptops?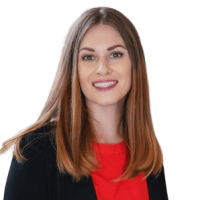 Created by Adam Osborne in 1981, the first laptop brought to market weighed a whopping 11.1kg (24.5 pounds) and had a 12.7cm (5-inch) screen. Nowadays, lugging something of that weight around to the office or on business trips seems simply unimaginable. It would also exceed the hand baggage allowance for digital nomads, known for traveling light while working remotely from different locations. Luckily, laptops are now much sleeker and lighter and can be easily slotted into a backpack or laptop bag. 
The term Ultrabook was first coined by PC giant Intel in late 2011. They were looking for a way to differentiate this more modern and streamlined device from older generations, and the Ultrabook was born. When Ultrabooks first entered the market, they were seen by many as a budget-friendly alternative to Apple's MacBook. Like Ultrabooks, MacBooks offer sleek and stunning designs in a lightweight device. However, over time, Ultrabooks found their feet in the laptop market and earned a reputation as powerful high-quality Microsoft devices that offer all the latest features.
What are the features of an Ultrabook? 
With so many laptop choices available, it can be difficult to keep up with the specifications of each device. Ultrabooks are slim and lightweight in appearance and do not compromise battery life or performance. They are elegant and sleek while packing a serious performance punch. Notebooks also feature very similar standards. Ultrabooks and notebooks are always classed as types of laptops, however laptops are not necessarily Ultrabooks or notebooks. Let's take a closer look at how to spot an Ultrabook.
1) Ultra-light
We have mentioned that one tell-tale feature of an Ultrabook is its weight. But how light are they exactly? Most 13-inch or smaller Ultrabooks weigh around 3 pounds (1.3kg) or less, with some weighing less than 2.2 pounds (1 kg). For perspective, the average weight of a regular laptop falls between 2 and 7 pounds (900g to 3.2kg). Weighing just 1.96 pounds (0.89kg), the Acer Swift 7 is one of the lightest Ultrabooks available.
2) Ultra-slim
When ultrabooks first hit the market, Intel implemented strict size criteria. The maximum thickness for clamshell 14-inch models was 0.83 inches (21mm) and 0.71 inches (18mm) for Ultrabooks with 13.3-inch screens or smaller. This strict size requirement is now obsolete, as advancing technology means Ultrabooks are always thin. The predictable size and weight of Ultrabooks make it easy for OEM companies to bring new products to market, knowing that the ultra-light and ultra-slim nature is appealing to customers.
3) Ultra-long battery life
Ultrabooks may be small, but they mean business. When Ultrabooks first came to market, Intel stipulated that they should have longer battery lives than the average laptop. At the time, it was said that Ultrabooks should last five or more hours on a single charge. Laptop manufacturers achieved this by specially selecting components that saved power elsewhere. As technology has advanced, so has the performance power and battery life of all laptops, including Ultrabooks, meaning that manufacturers no longer need to scrimp on other features to prolong battery life.  
What are the benefits of an Ultrabook?
Aside from being lightweight and super-slim, there are many benefits of Ultrabooks. Let's take a look at these in more detail. 
1) High-speed
Speed is everything in today's world. Laptop users expect devices to load instantly, and it can be frustrating when there are delays. Many Ultrabooks are packed with Intel Smart Response Technology, a feature that enables fast access to files and applications. It differentiates between high- and low-value data and caches data blocks to the solid-state drive (SSD) that benefits from high-speed performance. Low-value data is simply not inserted into the cache. This efficient use of cache data enhances performance and ensures a fast-acting system for users.
2) SSD storage
Ultrabooks usually come with SSD storage, which stores data inside an integrated circuit via flash memory. SSD data does not disappear when a device is switched off, making it perfect for saving non-volatile data. Moreover, SSD storage is smaller and lighter than its HDD counterpart, helping to keep Ultrabooks as light as possible.
3) Top-performance processors
Most Ultrabooks run on the latest Intel processors, which provide the processing power computers need to function. Cutting-edge, powerful processors allow computers to complete tasks faster and more efficiently. Moreover, such processors require less power, providing top performance without overburdening the battery. 
What are the downsides of an Ultrabook?
As with most things in life, Ultrabooks also have some disadvantages, which are detailed below. 
1) Not for hardcore gaming
The gamers among us may be wondering which is the best gaming Ultrabook. Unfortunately, Ultrabooks are more suited for non- or lightweight gamers. Gaming laptops are optimized to provide the best possible experience and are powerful enough to handle intense gaming sessions. They usually have a large screen and dedicated graphics cards, which is not the case for Ultrabooks. As such, Ultrabooks are more suited for work and academic purposes, although some gaming is possible too.
2) High price tag and limited upgrade capability
Purchasing an Ultrabook may tick some usage boxes, but they do not necessarily come cheap.  Consumers looking for a low-cost device may find Ultrabooks at the higher end of the price scale and settle on purchasing something more suitable for their budget. In addition, Ultrabooks may have limited upgrade potential as many components are soldered onto the motherboard. This makes it difficult to swap or replace parts and can force users into buying a brand new laptop if they require additional storage or processing power.
3) Small screen
Ultrabooks are small and compact, making them perfect for working on the go. However, Ultrabook screens are smaller than standard and could cause eye strain. Moreover, smaller screens may make it impossible to play computer games or complete work that requires a larger workspace. Again, potential users should evaluate their usage habits and decide whether or not an Ultrabook is for them.
Acer Ultrabooks
Swift 3 Ultrabooks from Acer offer up to 12 cores of advanced system performance and fast-acting battery life. Moreover, the devices feature Wi-Fi 6E, offering advanced connectivity for rapid file-sharing and streaming. To protect users from eye strain when using a small screen, the Acer design team has thoughtfully included BlueLightShield™ technology to reduce blue light emissions. Users can choose from various shell colors and product features to fit their requirements and budget.
Conclusion
Ultrabooks are the perfect travel companion for digital nomads or regular travelers. Moreover, high battery performance means people working outside do not have to worry about finding a power outlet to charge their device. Depending on the usage, Ultrabooks should last a whole working day on a single charge. Gamers may want to think twice about whether or not an Ultrabook is suitable for them, as a small screen and limited storage space may impact the overall gaming experience. Moreover, the decreased screen size could cause eye strain or inconvenience for people that require a larger workspace. Acer's stunning range of Ultrabooks mixes heavyweight performance with a light and streamlined body. They boast an optimized 12th Generation Intel® Core™ Processor and Intel® Evo™ Platform for outstanding responsiveness and high-performance battery life.
Jeni is a translator and writer based in Taiwan. She is passionate about business development and loves helping companies enter international markets. She is fluent in English, German, and Mandarin Chinese, and combines these with her industry experience to provide practical market entry solutions.
Stay Up to Date
Get the latest news by subscribing to Acer Corner in Google News.