10 Ways to Earn Money While Browsing the Web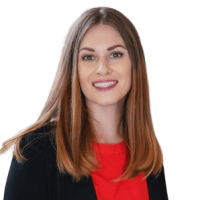 Nowadays, many people are looking for opportunities to work from home or make a passive income. Most of us spend at least some of our spare time reading, posting photos, or checking emails on the computer. Hours of mindless scrolling may give us a quick dopamine hit, but it does not always earn us money. But what if it were possible to get paid to surf online? Believe it or not, there are companies that offer opportunities to get paid for searching the web.
Making money in between household chores may sound like a dream, and there are many legitimate ways to earn money while browsing the web. Alongside Blockchain and NFT games, market research and real opinions are helpful for companies as they can monetize by knowing what consumers like and the products they are interested in. Here are ten ways to make money at home without having to sell your data. 
1) Swagbucks  
Established in California, USA, in 2008, Swagbucks is a stress-free way to make extra cash. Swagbucks is a free rewards service that provides users with gift cards or cash for doing simple tasks like playing games, watching videos, or shopping online. Users can even get rewards for taking pictures of their grocery receipts and can receive payment for purchasing stables such as bread, milk, or pasta.
Those wondering whether Swagbucks is legit are in luck. Consumer opinions are valuable, so much so that Swagbucks is willing to pay for them. Swagbucks gives out 7,000 free gift cards for companies like Amazon, Target, and Walmart every day and even offers a USD $10 welcome bonus for new users.  
2) InboxDollars  
Similar to Swagbucks, InboxDollars is an easy way to make money while browsing the web. InboxDollars connects its partner brands with real consumers to try new products and offer honest feedback. Users can earn cash online by reading emails, taking surveys, and playing games. They can also receive gift cards from big players like Netflix and Target. InboxDollars has been active since 2000, paying over USD $80 million in cash rewards to users in return for simple tasks.
InboxDollars has thousands of top user reviews on TrustPilot, Google Play, and the iTunes store. It was also named one of the top five best apps for earning extra cash by Forbes. Moreover, new users get a USD $5 dollar bonus just for signing up.  
3) Microsoft Rewards  
Microsoft Rewards is a type of loyalty program where users are rewarded points for completing simple tasks. Users can earn points by shopping on the Microsoft Store and using other Microsoft branded products, and users also get paid to search with Microsoft's search engine Bing. This earns users five points per search, meaning they can easily accumulate points just by switching from Google or Yahoo. Xbox users will be pleased to hear that they can earn points while playing selected games.  
Users can keep track of their points status by viewing their personalized dashboard. Points can be exchanged for gift cards, sweepstake entries, or prizes. Users can also choose to donate their points to a charity of their choice. 
4) Google Opinion Rewards 
Google has also jumped on the earn-while-you-browse bandwagon with Google Opinion Rewards. The mobile survey tool offers surveys run by market researchers who value honest user feedback. The app notifies users when a survey is available and gives 24 hours for completion. Surveys usually take around ten seconds to complete and cash payments are made to users via PayPal or a Google account in return.
It is worth mentioning that Google Opinion Rewards is not limited to Android users. iPhone lovers can also download and use the Google Opinion Rewards app, receiving payments via PayPal.
5) Survey Junkie  
Survey Junkie is a paid survey platform that rewards consumers for helping with market research. In turn, this information helps companies make important decisions and create products and services that consumers want. Users can complete surveys via the Survey Junkie app and redeem points for cash via PayPal or gift cards for partner brands.
Users are not offered every survey that comes along, as they cannot provide helpful information for products or services they have never used. As such, Survey Junkie offers surveys according to the user's demographic. It is important to note that personal information is de-identified before it is submitted to companies, meaning user identities are never revealed.  
6) Qmee  
With the Qmee app, users can earn anytime, anywhere. By answering surveys, users can earn cash or enjoy money off selected products with exclusive discount codes. Qmee provides users with online market research surveys based on their demographic profile and is a great way for students, stay-at-home parents, or people that love giving their opinion to make some extra pocket money. The app is completely free to use and does not require any initial investments.
Qmee also offers stress-free ways to make money by playing online games. Simply download selected games and get paid to play. 
7) UserTesting 
UserTesting is a platform that gains user feedback from a variety of real-life customer experiences. For example, users may be asked to test websites, mobile apps, or prototypes and provide honest opinions on the overall experience. Users will make videos or audio recordings of their experiences, expressing their thoughts in real time as they use a product or service. This helps companies identify consumer pain points and optimize their product or service by knowing how potential customers feel.
Desktop users can begin earning straight away, whereas mobile users will need to download the UserTesting app. There are no fees or initial investments, and users will receive payments via PayPal seven days after completing tests.  
8) Ask Wonder 
Ask Wonder offers research projects in return for money. It is different from survey sites and potential researchers should be prepared to put a little more effort into the sign-up process and subsequent projects. Rather than a simple yes or no, answers to questions will require real research. Users are more like students that research and write in-depth answers in return for cash.
Ask Wonder pays more than traditional survey sites, but they also expect more work. Answers (and payments!) are subject to approval from the site auditors. However, it is the perfect money-making solution for people that love to conduct research and write about their findings.  
9) Surveytime 
Surveytime is an online survey site available in many countries worldwide. Upon registration, members will be asked to fill out a user profile in order to receive targeted surveys via email or text notification. Surveytime offers a flat rate of USD $1 per survey or gift cards from big brands such as Target, Amazon, or Decathlon. Users can even choose to receive payment in Bitcoin.
Surveytime pays its users as soon as they have finished a survey, so there is no need to accrue a certain amount before receiving rewards. As payment is the same regardless of which country users access the site from, users should check how long a survey will take to complete before accepting. 
10) Prime Opinion 
Prime Opinion pays users for information such as shopping habits or political thoughts. Users can make extra cash by simply voicing an opinion, even on mundane topics like which washing liquid they use. Prime Opinion offers a free USD $5 bonus just for signing up, giving potential users an added incentive to try.
On average, Prime Opinion pays up to 150% more than other survey sites for valuable user feedback, and payments are made within around 30 minutes once a survey is complete. Users can filter search results to find the best and most lucrative surveys. The site even offers a leaderboard contest in which the top earners are entered into a monthly draw for extra points or prizes. 
Conclusion 
We spend so much time on our phones or other devices that we may as well put it to good use. Moreover, every consumer holds vital information that companies are willing to pay for. People wondering how to make money at home can consider making some extra cash by spending a few minutes filling out online surveys, offering their opinions, or playing online games. This feedback helps companies improve their products or services and create offerings that consumers will love. In return, consumers can earn points that can be exchanged for cash, gift cards, or prizes. Many survey sites offer a free sign-up bonus, and some even make instant payments once a survey is complete. If you are looking for ways to make some extra pocket money this summer, why not give survey sites a try?
Jeni is a translator and writer based in Taiwan. She is passionate about business development and loves helping companies enter international markets. She is fluent in English, German, and Mandarin Chinese, and combines these with her industry experience to provide practical market entry solutions.
Stay Up to Date
Get the latest news by subscribing to Acer Corner in Google News.