PlayStation Exclusives That Are Getting a PC Port (Maybe)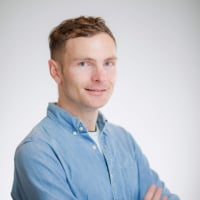 Cross-platform gaming is currently booming, and it's not hard to see why: cross-platform games are extremely popular with gamers, who get to play the latest releases on their favorite platform with a much larger player base, creating a richer multiplayer experience. With that said, a lot of AAA titles never leave the original platform they were developed for, and those that do are often plagued with performance issues. Nevertheless, most games that get a port to another platform are relatively successful, and the news of PlayStation exclusive games coming to PC is generally an exciting prospect, because these games are considered to be of exceptionally high quality. That's why we're excited to hear that several recent PlayStation Exclusive games will be getting PC ports in 2023. In this article, we list the PlayStation games hopefully coming soon to PC.
What is a PC port?
Porting is the process of taking a game from its original platform and making it available on a different one. This can be taking games from PC and bringing them to PlayStation, Xbox, Switch, or mobile, and vice versa. The quality of ported games varies: some ported games run worse than the originals due to poor optimization or design, whereas others are considered better than the originals due to various factors, such as new improvements.
Why do only some PlayStation exclusive games eventually get a PC port?
Although porting does not require drawing and building the entire game world from scratch, the process still presents developers and designers with a variety of challenges: 
Control differences: how players input their commands depends on the input devices available. For example, in PC games, players control the camera by moving the mouse around, whereas in mobile games, players might swipe with two fingers or tilt the phone, and on the PlayStation, players use a dedicated controller (although PCs can in fact be configured to use DualShock or PlayStation 4 controllers).
Balancing visual quality and performance: next-gen consoles like the PlayStation 5 have high-performance hardware. It's easy to make visually stunning games for PS5, but their performance will suffer when porting to PC unless gamers have extremely high-end PCs.
Diversity and variability of PC configurations: PCs can expose numerous unexpected issues that were not present in the PlayStation version of a game. Different operating systems, driver updates, heat and latency, and user customization all factor into how a game will perform on PC and increase the scale of different configurations that developers need to test during the porting process.
How come some games come to PlayStation first and not PC?
The number of PC gamers far outweighs that of PlayStation gamers, so you would expect game studios to prioritize release on PC; however, games are often released exclusively on PlayStation or Xbox. Part of the reason is down to the different capabilities and features between consoles and PCs: the experience of playing a game on PC is different to that of playing it on PlayStation. Yet with so many games being released cross-platform on day 1, the question arises: why do some highly anticipated games come to PlayStation first and not PC? 
The main reason for this is exclusivity deals, which are exclusive arrangements between video games and popular gaming consoles. Exclusivity deals involve the console maker taking less of a cut from the developer for each sale of the game in exchange for all the sales being on their console. A smaller percentage of 100% of sales tends to make economic sense to a large degree for the console maker, in addition to driving sales for their consoles. Benefits for the developer include increased profitability per sale and being able to take advantage of the console maker's marketing strategy to save on their own advertising costs. Furthermore, with just a single platform to develop for, developers do not have to work with several different operating systems all at once. The bugs of one system are all that the developer has to deal with, reducing development time for the initial release. Consumers may not like it, but it works well for the parties to the contract. Exclusivity deals are not limited to PlayStation. Rivals Nintendo and Microsoft also have several, although Microsoft CEO Satya Nadella stated in June that he would like to eliminate them from the industry.
PlayStation exclusives that are/likely to PC port in 2023 - 2025
The following are our picks of the top PlayStation Exclusives we expect to be getting PC ports in 2023 or 2024:
Ratchet & Clank: Rift Apart (July 26, 2023)  
Ratchet & Clank: Rift Apart debuted for PlayStation 5 on June 11, 2021. The game received positive reviews, with particular praise given to its visuals, combat, and technical advancements. It sold 1.1 million units by July 2021. A PC port will be released on July 26, 2023.
Horizon Forbidden West (TBA) 
Horizon Forbidden West launched in 2022 to success and praise for its excellent open-world design, gripping storyline, quality character development, and various improvements over its predecessor, Horizon Zero Dawn. Given that Horizon Zero Dawn received a PC port, albeit after a long wait of 2 years, we fully expect Horizon Forbidden West to be ported to PC soon.
God of War: Ragnarök (TBA, likely in 2024) 
The ninth installment in the God of War series, Ragnarök was a commercial success when it was released in November 2022 exclusively for PS4 and PS5, selling 5.1 million units in its first week. Many fans had an amazing time seeing how the story of Kratos and his son Atreus continued after the brilliant reboot of its predecessor from 2018. The best way to play God of War (2018) now is probably on PC, even though everyone knows that God of War is a PlayStation-exclusive series. However, the port was really great and made a fantastic game even better. Ragnarök is also likely to get a PC port, although no official announcements have been made on when that might happen.
Ghost of Tsushima (Q4 2023) 
Sucker Punch's open-world samurai game Ghost Of Tsushima was the "fastest-selling" PlayStation-exclusive title in PS4 history when it released in 2020, selling more than 2.4 million units within its first three days, and a PC port is coming soon: either by Q4 2023 or Q1 2024 according to insider ​rumors.
Spider-Man 2 (TBA, likely in 2025)
Of all the upcoming games that fans are looking forward to over the rest of this year, Marvel's Spider-Man 2 PS5 is surely up there. This is the sequel to Marvel's Spider-Man (2018), which gave us a fresh twist on Peter Parker, Doc Ock, and other iconic characters. As confirmed in a post on the PlayStation Blog, the game will be "coming exclusively to PlayStation 5 consoles." This probably rules out a release on PS4, which makes sense given that Sony will want to be pushing ahead with PS5 from now on. However, a PC port cannot be ruled out, given that Marvel's Spider-Man (2018) received a PC port, albeit after a wait of 2 years.
Days Gone 2 (TBA) 
Days Gone is a war and survival horror action-adventure video game that was released in April 2019 by Bend Studio and Sony Entertainment exclusively for PlayStation 4, with a PC port in May 2021. At its initial release, Days Gone was met with mixed reception from critics, who cited a lack of originality and technical shortcomings; however, it also had an immense commercial reception, which suggests that players were willing to try the game out, regardless of any critical feedback. The Days Gone story ended with a shocking climax, where it was revealed that James O'Brian, a researcher for the National Emergency Response Organization, had been infected with an evolved Freaker strain that enabled him to retain his sanity and wit. This climax is part of why fans have been anticipating a sequel. Although news is scarce, Bend Studio are known to be working on a new IP that may incorporate open-world multiplayer elements from Days Gone.
Now more than ever, games are being released as cross-platform titles, arriving on PC the same day they arrive on consoles, much unlike a few years ago, when PC ports arrived months (or even years) later. Given the challenges releasing on multiple platforms and the benefits of exclusivity deals, it's not surprising to see many new titles releasing solely on PlayStation, but hopefully more polished PC ports are on the way. And for those gamers who can't wait for PC ports, make sure to check out the Xbox Game Pass, and see why Acer is an official sponsor. 
Ashley is a technology writer who is interested in computers and software development. He is also a fintech researcher and is fascinated with emerging trends in DeFi, blockchain, and bitcoin. He has been writing, editing, and creating content for the ESL industry in Asia for eight years, with a special focus on interactive, digital learning.
Stay Up to Date
Get the latest news by subscribing to Acer Corner in Google News.