10 Most Wanted Cyber Criminals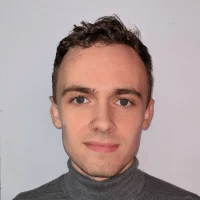 Introduction
Cybercrime and cyberterrorism are two evolving threats in the digital world. With the ever-increasing role of technology in our everyday lives multiplied by boiling geopolitical threats, it's no wonder that more people than ever are contending with these issues.
Such things are notoriously difficult to measure, but according to a 2021 estimate by the FBI, cybercrime in the US increased by 7 percent and cost Americans 6.9 billion dollars in that year. Whatever the real numbers may be, one thing is for certain - in this arena, an ounce of prevention is worth a pound of cure.
What are cybercrime and cyberterrorism?
In order to protect ourselves against a threat, we must first identify it. In this vein, let's start by defining cybercrime. It is probably self-explanatory that cybercrime is crime that either targets or uses a computer to commit crimes. There are many different types of cybercrime, including but not limited to the types below:
Identity fraud, including use of stolen information
Illegal gambling
Credit card fraud
Piracy or manipulating copyright
Email fraud, such as phishing or similar scams
Now that we have a general understanding of cybercrime, let's take a look at cyberterrorism. Simply put, cyberterrorism is "the confluence of terrorism and cyberspace", as in when actors achieve goals of terrorism, such as instilling fear or attacking infrastructure, by either targeting a computer or through the use of a computer.
10 most wanted cyber criminals according to FBI's most wanted
1) Minh Quốc Nguyễn
"Minh Quốc Nguyễn headshot" by FBI, licensed under CC by 2.0.
Minh Quốc Nguyễn is a cyber criminal wanted by the FBI for money laundering, operating an unlicensed money transmitting business, and identity theft. He was born in the Quang Binh province of Vietnam and goes by numerous aliases, including Minh Nguyễn Quốc, Quốc-Minh Nguyen, Minh Nguyen Quoc, Quoc-Minh Nguyen, James Smith, and David Minh. 
His involvement in illicit cyber schemes may be linked to training in decryption and cyber reconnaissance or a PhD he received in electrical engineering in 2016 from a Taiwanese university.
2) Mikhail Pavlovich Matveev
"Mikhail Pavlovich Matveev headshot" by FBI, licensed under CC by 2.0.
Mikhail Pavlovich Matveev, also known by the aliases "Wazawaka", "Boriscelcin", "m1x", and "Uhodiransomwar" is a Russian citizen wanted for attacks committed against the United States and worldwide institutions, including a New Jersey police department and the Washington D.C Metropolitan Police Department.
He has ties to both Kaliningrad and St. Petersburg and is known to travel between the two places. He has a full-sleeve tattoo on his right arm that features depictions of celestial objects like moons and meteors.
3) Mansour Ahmadi
"Mansour Ahmadi headshot" by FBI, licensed under CC by 2.0.
Mansour Ahmadi, an Iranian citizen from Tehran, was indicted along with two others by the District of New Jersey in Newark, New Jersey on charges of conspiracy to commit fraud and related activity in connection with computers, intentional damage to a protected computer, and transmitting a demand in relation to damaging a protected computer.
The Rewards for Justice program is offering a $10 million reward in exchange for information about Mansour Ahmadi or his two co-conspirators, Ahmad Khatibi Aghda, and Amir Hossein Nickaein Ravari.
4) Ugo Caesar Anele
"Ugo Caesar Anele headshot" by FBI, licensed under CC by 2.0.
Ugo Caesar Anele is a Nigerian citizen wanted for failing to surrender to serve a court imposed sentence. This court sentence was in relation to his pleading guilty to one count of Unlicensed Money Transmitting Business, for which he was sentenced to 36 months in prison. It is believed that he has fled to Lagos, Nigeria.
5) Emilio Jose Corredor Lopez
"Emilio Jose Corredor Lopez headshot" by FBI, licensed under CC by 2.0.
Emilio Jose Corredor Lopez, a Venezuelan citizen whose case is under the authority of the Houston field office of the FBI, is a wanted fugitive known for illegally accessing ATMs. He has also been charged with other crimes. Previously released on bond, he is now wanted for violating his pretrial conditions. He has a bird tattoo on his left arm and a tattoo of children's faces on his left shoulder.
6) Pavel Aleksandrovich Akulov
"Pavel Aleksandrovich Akulov headshot" by FBI, licensed under CC by 2.0.
Pavel Aleksandrovich Akulov is one of four Russian citizens working for the Russian government who were charged with committing cyber intrusions against the global energy sector. His charges include conspiracy to commit computer intrusions, conspiracy to commit wire fraud, wire fraud, computer fraud – unauthorized access to obtain information from protected computers, aggravated identity theft, and aiding and abetting.
7) Mujtaba Raza
Mujtaba Raza headshot" by FBI, licensed under CC by 2.0.
Mujtaba Raza, also known by the aliases Mujtaba Ali Raza, Mujtaba Ali Liliani, and Mujtaba Ali, is a Pakistani citizen wanted for the charges of conspiracy to produce and transfer false documents, transfer of false documents, false use of passports, and aggravated identity theft. He and Mohsin Raza are wanted for running a fraudulent business in Karachi, Pakistan, where it is believed Mujtaba Raza currently resides. This business was known as SecondEye Solution or Forwarderz and sold false digital images of documents such as passports, driving licenses, and bank statements.
8) Kim Il
"Kim Il headshot" by FBI, licensed under CC by 2.0.
Kim Il, also known as Julien Kim or Tony Walker, is believed to be a state-sponsored North Korean hacker. He is partially responsible for one of the costliest cyberattacks in modern history which included damaging computer systems and stealing both physical and virtual currency. His reported birth year is 1984, and it is said that he has traveled to Singapore and Russia in the past.
9) Jon Chang Hyok
"Jon Chang Hyok headshot" by FBI, licensed under CC by 2.0.
Jon Chang Hyok, also known as Quan Jiang or Alex Jiang, is another alleged state-sponsored North Korean hacker who participated in the same schemes as Kim Il. He is believed to have traveled to China in the past and has reported a date of birth in 1989. He speaks English, Korean, and Mandarin Chinese.
10) Yuriy Sergeyevich Andrienko
"Yuriy Sergeyevich Andrienko headshot" by FBI, licensed under CC by 2.0.
Yuriy Sergeyevich Andrienko, a Russian citizen last known to be located in Moscow, is a Russian military intelligence officer wanted for a number of crimes, including conspiracy to commit an offense against the United States, false registration of a domain name, and more. His placement on the list comes from an October 2020 ruling from the Western District of Pennsylvania that indicted six Russian military intelligence officers for the target of computer systems worldwide, including Ukrainian infrastructure and a French political campaign.
Conclusion
Cybercrime and cyberterrorism are serious threats that affect the lives of countless individuals. If you are aware of or have information regarding a specific threat, you have several options to report it: you can file a complaint with the Federal Trade Commission (FTC), report it to the FBI's Internet Crime Complaint Center (IC3), or contact your local police department. Our collective vigilance can make a difference in fighting cybercrime and cyber terrorism.
Matthew is a freelance content writer whose work has previously appeared in well-known language-learning blog Fluent in 3 Months and The Happy Self-Publisher. His creative work has also appeared in Otoliths, CafeLit, and the Eunoia Review. He is currently based in Taipei, Taiwan, where he is studying for a master's degree in Chinese Literature.
Stay Up to Date
Get the latest news by subscribing to Acer Corner in Google News.