What is Cybercrime? How You Can Prevent It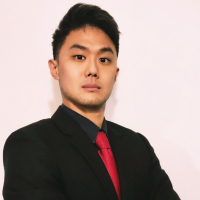 Cybercrime is a constant, relentless threat. Cybercrime evolves, with new threats surfacing every year. The FBI said internet crime in the US increased 7 percent in 2021 and cost Americans 6.9 billion dollars.
How often have you heard people say, "I can't believe it happened to me!" Unfortunately, it can happen to everyone as cybercrime is lucrative. However, we can take steps to protect ourselves online.
What is cybercrime? 
Cybercrime is criminal activity perpetrated using the internet and computers ranging from security breaches to identity theft.
When we hear about cybercrime, we think about newspaper headlines of blackouts and government or big industry hacks. But that is only a tiny sliver. News doesn't always cover someone who has lost their life savings because of hackers and scammers. Cybercrime primarily affects individuals - all day, every day.
Cybercriminals use a variety of strategies to commit internet fraud, including:
installing malicious software (malware) 
email and social media to spread malware 
spoofed websites that steal your data 
phishing scams
6 major types of cybercrime: 
You can arm yourself by recognizing the most common form of cyber scams. Cybercrime takes many forms:
1) Email and internet fraud  
Email-based phishing scams are the most prevalent types of internet fraud. Cybercriminals masquerade as an individual you know or an organization you would consider reputable.
The Advance-fee or Nigerian Prince scam is where someone promises you vast amounts of money if you initially send them a small amount.
2) Identity theft and fraud 
Where your personal information is stolen and used. Your financial or card payment data is stolen or sold.
Phone calls to obtain personal information are a common tactic. So trust your instincts: if the call feels off, just discontinue the communication.
3) Ransomware attacks 
Ransomware is malicious software (malware) that holds your critical data hostage, usually by encrypting it, until you pay the ransom to the attacker.
Ransomware is tricky to navigate as there's no guarantee that the hackers will restore the data if you pay their ransom.
4) Cyber-extortion  
Cyber-extortion demands payment through threats of some form of malicious acts against you, such as compromising your data and information or denial of service. Cybercriminals threaten to publish your sensitive or confidential data, leading to lawsuits.
5) Crypto-jacking  
Crypto-jacking is different because the 'jacker' takes your computer's power to mine cryptocurrency. This criminal is not after your details but using your computer to increase their mining ability. You'll notice a sudden shortage in processing power and a significant loss in battery strength.
6) Cyber-espionage  
Cyber-espionage is when hackers access government or company data to perpetrate crimes. Usually, the offense is against a large company but is also stealing the data of individual email accounts and other data held by the organization. It can work hand-in-hand with identity theft and fraud.
Read on to avoid the many pitfalls and how to shield yourself from these attacks.
9 ways on how to defend yourself from cybercrime: 
Now you understand the threat of cybercrime, what are the best ways to protect your computer and your personal data? Here are our suggestions:
1) Keep your software and operating system updated 
Keeping your computer updated with the latest patches will ensure that your computer's security is ready for the latest threats.
For Windows 10, to check for the latest updates: 
Start > Settings > Update & Security > Windows Update, and then select Check for updates.
For Windows 11: 
Start  > Settings  > Windows Update, and then select Check for updates.
2) Install antivirus software and keep software updated
Use antivirus or comprehensive internet security programs to protect your system. Antivirus software allows you to scan, detect and remove threats from your computers, phones, and tablets. You can choose free and paid options to protect your info from criminals and viruses:
A) Microsoft Defender: free antivirus software 
Windows comes with antivirus and malware defense by default. Microsoft Defender is software that protects your system from malware.
When you click the Defender icon in the notification area, it opens the complete Security Center. If you install third-party antivirus software, Microsoft Defender disables itself to avoid conflict.
B) Norton™ Security Ultra: paid antivirus software 
Acer partners with Norton Security Ultra to offer you award-winning protection for all your devices.
Norton Security Ultra helps protect your personal and financial information from cybercriminals on an unlimited number of PCs, tablets, and smartphones.
Finally, always apply software updates immediately as they fix security vulnerabilities.
3) Use stronger passwords 
Think of a password that will spring to your mind but not to the minds of others. Do you think someone could guess or figure out your password? If so, change it. Ensure your password is:
at least 12 characters long 
uses random letters, punctuation, and numbers 
uppercase and lowercase 
use a different password for each critical account, like Facebook and online banking 
avoid including personal info like your birthday, PIN, or zip code 
use password-generating sites to help 
test your password strength with security.org
Finally, use two-factor authentication to make it harder for a hacker to crack into your accounts.
4) Use a password manager to remember  
If you aren't good at remembering passwords, a trusted password manager can help you create and remember complex, secure passwords.
Password managers encrypt your usernames and passwords in a vault. They require only a master password or biometrics to log into the account.
There are a number of these, so take some time to research the reviews and reputations of these services. Google Password Manager is one you may have already noticed if Chrome asks to save your password.
5) Don't open attachments in spam emails 
Malware attacks and other forms of cybercrime come via email attachments in spam emails.
Never open attachments from people you don't know or are unsure exactly who they are. If it looks dodgy, it probably is. Consign that email to the trash. 
Avoid answering emails from people claiming to be able to get you money for a small fee. Scammers play this common trick, so don't click links on untrusted websites or spam emails.
6) Don't give out personal information unless secure 
Never give out personal data either over the phone or via email unless sure it's secure. 
Remember that banks, the police, and government offices will never call you to ask for your details because they know them already. 
Ensure you're speaking to a genuine person from that organization. A genuine employee will be happy to answer any questions you have. A scammer will avoid answering questions 
A scammer may also be overly friendly or quickly become threatening. 
To check if the site is secure, look at the URL. You want to see 'https' in the address bar. The 's' stands for secure. Plus, browsers show a lock next to the address bar. 
A scammer will ask for different payment methods such as gift cards or transfers rather than a credit card. Payment methods that don't seem right aren't right.
7) Contact companies directly about suspicious requests 
If someone claiming to be from an organization asks you for your details, cut them off and call their official number or website to ensure you speak to them and are not a cybercriminal. 
Ask them if they have any record of contacting you. If not, try to get the caller's number and forward it to the organization they claimed to be from.
8) Check the sites you are visiting to see if they are safe 
Before visiting a site, check if it's safe or legitimate with:
9) Your finances: check your online statements 
If your internet security product includes the ability to secure online transactions, enable it before making any financial transactions online. 
Keep an eye on your bank statements to help you spot any fraudulent activity and prevent financial losses. 
Please report any issues immediately to your bank or other service providers so that they can investigate whether they are fraudulent or not.
Our tips should help you avoid cybercrime. However, if all else fails, reporting that you have become a victim of cybercrime quickly is essential.
Reporting cybercrime 
Cybercrime can be complex to investigate as it often crosses legal jurisdictions and even international boundaries. Rapid reporting may help the recovery of lost funds.
Who to contact in the US: 
The Internet Crime Complaint Center (IC3): If you are the victim, file a report with IC3 as soon as possible. IC3 will evaluate your complaint thoroughly and refer it to the appropriate law enforcement or regulatory agency. 
Federal Trade Commission (FTC): to report fraud or scams. 
IdentityTheft.gov: run by the FTC, helps you report and recover from identity theft. 
Local law enforcement: Contact the local police department or sheriff's office as they must assist you and make a formal report. 
Your Bank: Contact your bank and other financial institutions immediately. This way, any damage will be limited, and they will have a team ready to help and support you.
The truth of the matter 
Cybercrime is a common problem. Every year, it affects millions of people, takes billions of dollars from our pockets, and shows no signs of letting up. With so much money to be gained, criminals will choose the easiest way to make money. But, you can take the steps given above to reduce the possibility of being a victim.
Regular updates, stronger passwords, common sense when giving information, and trusting your gut help. Ask yourself security questions. Is your password easy to guess? And does that offer sound too good to be true? 
Follow the above steps. Every week, take a little time to check on new ways to keep your internet world safe. 
Patrick Yu is a Senior Project Manager at Level Interactive and has 8 years of experience writing business, legal, lifestyle, gaming, and technology articles. He is a significant contributor to Acer Corner and is currently based in Taipei, Taiwan.
Tagged:
Stay Up to Date
Get the latest news by subscribing to Acer Corner in Google News.