What Does Cross-Platform Gaming Really Mean?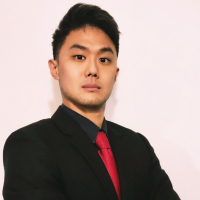 Have you ever noticed playing against gamers on other devices when playing multiplayer games? Cross-platform gaming allows gamers to play multiplayer titles with others regardless of their device. For example, an Xbox gamer can play with someone on their PC. Massive online multiplayer games like Fortnite allow over 350 million registered players on different devices to join in on the action.
Now, cross-platform support is becoming standard in most multiplayer game titles. It's never been easier to team up with players worldwide. We outline what it is, why it matters, and the best games of 2022.
Cross-platform games vs. Cross-play games? What's the difference? 
There is some confusion between cross-platform and cross-play. Cross-platform games are titles that are available on multiple platforms. For example, you can play Assassin's Creed Valhalla on: 
PlayStation 4 & 5
Xbox X, S & One
Google Stadia
Microsoft Windows
But, a cross-play game allows people on different platforms to play together online in multiplayer mode. In a cross-play game like Call of Duty: Warzone, you can all play together on PC, Xbox, or PlayStation without any hiccups or hardware issues.
A distinction is that many cross-platform titles restrict multiplayer modes to the same console family (e.g., PlayStation 4 & 5). Cross-play is a "universal lobby" where all gamers can meet and play together, eliminating separate lobbies for different platforms. It allows gamers to keep track of their friends and achievements regardless of their platform.
Is there a cross-play standard?  
Unfortunately, there isn't a set cross-play standard, but most new titles now offer some form of it. So, you can usually play against gamers on other devices, like consoles and PCs. Apex Legends takes cross-play to a new level with support for: 
PlayStation 4 & 5 
Nintendo Switch 
Xbox X, S & One 
Microsoft Windows 
As games have been getting less exclusive, the push for multi-device play has grown in the last few years. Many developers and publishers have noticed the shift and are producing cross-play titles, while Nintendo is still a holdout.
Why cross-platform gaming? 
The days where a game swears allegiance to a single console are numbered. Cross-platform or cross-play games are growing in number and popularity. Developers realize that allowing players on different devices to play together can create a more engaged audience. 
Cross-platform gaming benefits gamers in a few ways:
Makes gaming inclusive and accessible for all. 
Eliminates the need to buy multiple devices. 
You can socialize and compete with friends and family. 
Freedom of choice by introducing new gamers to their favorite games.
The advantages of cross-platform gaming are clear. Players can join in on the action no matter which device they're using, making it easier to share games with friends and family. 
Are there any disadvantages to cross-platform gaming? 
There are some potential disadvantages to cross-platform gaming, including:
In First Person Shooter (FPS) games, using a mouse and keyboard has an advantage over a controller. 
PCs have a higher frame rate than consoles to capture more of the action.  
Xbox/PC cross-play potentially allows hackers to get into Xbox games.  
PC players can cheat by using third-party cheat services or trainers to auto-aim. 
A stable internet connection is required. If one player loses their connection while playing a cross-platform game, they may not be able to continue playing.  
If you are on a PC, you generally have an advantage over other players. The Acer Predator Triton 900 will give you that cross-play advantage as it offers the best gaming performance possible. It's perfect for anyone looking for a powerful machine that can handle any game.
The history of cross-platform gaming 
The idea of cross-play has been around for a while. In the 1990s, developers experimented with cross-platform play between different gaming platforms. However, it was not until the late 2000s that developers began to consider it an option for their titles. 
There was a time when choosing between the latest consoles came down to more than price, personal preference, and game titles. You also needed to consider which console your friends had. If they were all playing PlayStation online, you wouldn't want an Xbox because you couldn't play with them. Their hardware would influence your decision.  
Now, game consoles use similar hardware to personal computers, so cross-platform games have become easier to release. Fueled by the internet, they save your progress, achievements, and game profiles in the cloud. With the advent of cloud gaming, you may not even need to purchase a console, as your games are available on remote servers in data centers.  
Fun Fact: In 2002, Final Fantasy XI was the first game to allow gamers to play together across multiple platforms (Xbox 360, PS2, and PC).
What is cross-save support?
Cross-save support allows gamers to save their progress in a game across different platforms, which means they can pick up where they left off regardless of their device. It's great for players as you can avoid starting from scratch each time you switch devices.
The best cross-platform games of 2022 
There was a time when choosing between the latest consoles came down to choosing which games were available. But, that's no longer the case. Cross-platform gaming allows gamers on different devices to join in on the action, regardless of which console they use. While not all of these games have cross-play across all platforms, we picked those that work across at least three. 
Here are three of the best cross-platform games of 2022: 
1) Fortnite (Free) 
Cross-Play Platforms: PC, Xbox One, iOS, Android, Nintendo Switch 
In 2017, Epic Games released a blockbuster game that's taken over the world. Fortnite is a multiplayer title that allows players to join in on the action from anywhere.  
With more than 80.4 million monthly active users, and up to 4 million concurrent players every day, Fortnite is the most famous battle royale game in 2022. 
Players can battle it out using any weapon or character they want and experience an ever-changing world as they play.  
2) Call of Duty: Warzone (Free) 
Cross-Play Platforms: PC, Xbox Series X|S, PlayStation 4 & 5 
Activision's Warzone is a spin-off of the famous Call of Duty franchise. Set in the modern-day world, players parachute onto a large game map and battle to be the last team standing. The game is popular because it's easy to get into but challenging to master.  
Call of Duty: Warzone has over 100 million players,   
and between 250,000 and 500,000 play simultaneously online. 
3) Apex Legends (Free):  
Cross-Play Platforms: PC, Xbox One, Xbox Series X|S, PlayStation 4 & 5, Nintendo Switch 
Apex Legends is a squad-based, online battle royale game developed by EA. Twenty squads of three players are fighting it out in a furious battle for survival.  
You choose a Legend character that has their own unique abilities. Your legend drops onto a battlefield to scavenge for weapons, loot, and ammunition while battling it out with other players. An ever-shrinking ring pushes players closer and closer together until just a handful is left, and a single team is victorious.  
Released in 2019, Apex Legends has become one of the market's most popular titles, with over 100 million players worldwide. 
Cross-platform gaming allows us to play games with our friends no matter what platform they are on. It also helps us stay connected to the games we love. Check out some of the top titles.  
Patrick Yu is a Senior Project Manager at Level Interactive and has 8 years of experience writing business, legal, lifestyle, gaming, and technology articles. He is a significant contributor to Acer Corner and is currently based in Taipei, Taiwan.
Tagged:
Stay Up to Date
Get the latest news by subscribing to Acer Corner in Google News.