Here Are the Best Gaming Charities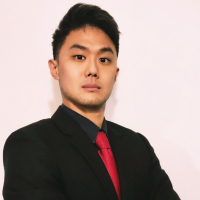 Sports and charity organizations have a long-standing history of cooperation for a good cause. Competitive video gaming, also known as esports, is reaching popularity similar to mainstream sports; in 2019 the League of Legends World Championship generated more viewers than the NFL Super Bowl that year. Over the past two decades, charities involving video games have skyrocketed. Many growing philanthropic organizations have learned to channel the video game craze into benefiting humanitarian acts. 
If you want to learn how you can use your hobby to help, this article will explore gaming charities and charitable programs with a focus on gaming that help make a positive impact on the world.
Freerice.com 
Created in 2007 and owned by the United Nations World Food Programme, Freerice.com is one of the earliest adopters of gamification in charity. Freerice.org is an online multiple-choice quiz game that donates 10 grains of rice for every question answered correctly. The game has over 50 available categories that gamers can choose from, these categories are usually related to educational topics such as Math, Geography, Language, and Science. Gamers can compete individually for leaderboard placement or join a group to compete on a group leaderboard. 
The combination of learning, game play, and charity makes Freerice.com one of the most popular charitable video games out there. To date Freerice.com, through the World Food Programme, has donated over 214 billion grains of rice to people all over the world.
Humble Bundle
Started in 2010, Humble Bundle began digitally distributing PC games in a collection of numerous games known as "bundles". Alongside Steam, Humble Bundle was one of the earliest digital storefront companies that popularized the practice of selling time-limited bundles. The company uses a pay what you want business model and lets the consumers determine the price of the bundle. The bundled games were once limited to mostly indie titles developed by non-AAA studios but over the years Humble Bundle has grown to include AAA title video games in their bundles. In addition, they have added other services such as monthly subscriptions and pre-orders to their business.
A portion of every subscription and purchase made on Humble Bundle will go towards a charitable organization. Every month Humble Bundle chooses an organization to support, this way gamers will know where exactly their contributions are going towards. The Humble Bundle has donated to organizations like: Worldreader, Children's Miracle Network Hospitals, ACLU, Make A Wish foundation, One Tree Planted and more. To date the Humble Bundle has raised over $200 million dollars in contributions for charitable organizations all over the world.
Extra Life
Extra Life, a program of the Children's Miracle Network Hospitals, is a 24-hour fundraising event formed in 2008 to promote charity via video game or tabletop streaming. The charity holds 3 major events a year: Extra Life United in April, Tabletop Appreciation Weekend in August, and Game Day in November. The premise of the events is that groups, teams, or individuals get together and play games in a 24 hour live-streaming marathon. During the live charity streams, viewers can donate to the streamers of their choice and the donations are sent to the Children's Miracle Network Hospitals. Streamers will be able to select a hospital of their choice and viewers can continue to donate till December of that year. As of 2021, this fundraising event has generated over $100 million dollars in charitable contributions for children's hospitals. 
Gamers Outreach Foundation 
Gamers Outreach Foundation is a nonprofit organization that provides entertainment to hospitalized families and children through video games. The foundation, created in 2007 and originally called Gamers for Giving, was founded by Zach Wigal, who at the time was just a highschooler. Gamers Outreach programs serve as many as 3 million gaming experiences each year to patients across 300 plus hospitals. Gamers Outreach Foundation has 4 programs: Project Go Kart, Player 2, Save Point, and Portal. 
Project Go Kart: The first project launched by Gamers Outreach Foundation, Project Go Kart facilitates the creation and distribution of Go Karts, medical-grade video game kiosks, to hospitals. The Go Karts are highly mobile and are equipped with a gaming console, monitor, and variety of games. These Go Karts allow kids to have access to entertainment and coping mechanisms during hospitalization and allow medical staff to easily transport the Go Karts from room to room.
Player 2: Player 2 is a volunteer program that allows experienced gamers to support hospital patients and staff. Volunteers act as digital activity managers and help by managing equipment, providing tech support, and playing games with patients.
Save Point: Introduced in 2021, Save point is a program that places high-tech vending machines inside select hospitals. The vending machines are filled with toys, fun items, and gaming codes for children and families.
Portal: Also introduced in 2021, Portal is a software platform for hospitals to remote manage video game content across hundreds of hospital rooms.
In addition to having these programs, the organization also hosts Gamers for Giving, one of the largest charitable LAN parties held annually. 
How can I make a difference?
Now that you are more familiar with some of the philanthropic organizations that use video games as a platform, it is time for you to start making a difference. You can begin by doing daily challenges on freerice.com, buy a bundle from Humble Bundle, join an Extra Life streaming marathon, or volunteer in the Player 2 program by Gamers Outreach Foundation. Being able to use your hobby for good is a wonderful thing and knowing that someone else is benefiting from your passion is even better.
Patrick Yu is a Senior Project Manager at Level Interactive and has 8 years of experience writing business, legal, lifestyle, gaming, and technology articles. He is a significant contributor to Acer Corner and is currently based in Taipei, Taiwan.
Stay Up to Date
Get the latest news by subscribing to Acer Corner in Google News.